Sanjay Pradhan is the Chief Executive Officer of the Open Government PartnershipThe Open Government Partnership (OGP) is a multi-stakeholder initiative focused on improving government transparency, ensuring opportunities for citizen participation in public matters, and strengthen... More (OGP). María Baron is the Executive Director of Directorio Legislativo and the civil society co-chair of the OGP Steering CommitteeThe Steering Committee is OGP's executive decision-making body. Its role is to develop, promote and safeguard OGP's values, principles and interests; establish OGP's core ideas, policies, and ru... with the Republic of Korea.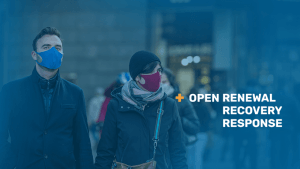 Open Response + Recovery + Renewal
The pandemic has shown just how easily things can break down. But it also offers the opportunity to build them back up, better and stronger.
In January 2020, the Republic of Korea became one of the first democracies to face alarming numbers of new COVID-19 infections. Due to an extensive program of fast and free testing, distribution of masks, contact tracing, and proactive disclosure of risks empowering citizens to take evasive actions, the curve was flattened without a major lockdown. While subsequent spikes have occurred, the country is aiming to vaccinate nearly 70 percent of its population by September and obtain herd immunity by November.
Yet, in other places, we see governments of all shapes and sizes failing to provide transparent, truthful information, costing lives. Stimulus funding meant to revive economies and provide emergency health care including vaccines, and safety net resources aimed at helping the most vulnerable is ending up in the hands of the politically connected. As a result, the personal protective equipment needed by frontline workers is arriving defective or not at all, while vaccine distribution is being captured by the elite. And, small business owners struggling to keep doors open and people in jobs are missing out on financial assistance. This list of missteps and misdeeds goes on. 
It was these two dramatically different approaches that led the Open Government Partnership (OGP) to launch the Open Response + Open Recovery campaign. The campaign shows how the fundamental values of open government – transparencyAccording to OGP's Articles of Governance, transparency occurs when "government-held information (including on activities and decisions) is open, comprehensive, timely, freely available to the pub... More, participation, inclusionOGP participating governments are working to create governments that truly serve all people. This includes many historically oppressed groups such as persons with disabilities, women, lesbian, gay, bi..., responsiveness, and accountability – are essential as we work to rebuild health systems, return to school, vaccinate everyone, and get economies and communities moving again. 
These values become even more important if we choose to build back societies in a manner that addresses the persistent and prevalent challenges and injustices the pandemic laid bare, including corruption, climate change, racism and inequality, economic decline, and democratic backsliding. 
With this in mind and with the development and distribution of vaccines offering hope, we are adding a third "R" to our campaign – Open Renewal.  This "R" is about more than resetting. It is truly about tackling the systematic weaknesses in our societies that for too long have held too many back.
In 2021, OGP members will co-create a record 100+ action plans. This is an opportunity to demonstrate how open government is essential in how we respond, recover, and eventually renew our societies. Through Open Renewal, we are asking all members to advance bold, ambitious reforms across four areas which showcase better democracy – post-pandemic – in service of citizens.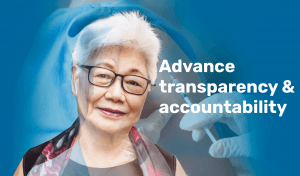 First, transparency measures, citizen input, and public oversight on stimulus, vaccines and safety net packages must become the new global norms. Here we should look to open contractingA transparent procurement process, known as open contracting, increases competition, improves public service delivery, and ensures governments better value for their money. Technical specifications: C..., open budgets, and beneficial ownership transparencyDisclosing beneficial owners — those who ultimately control or profit from a business — is essential for combating corruption, stemming illicit financial flows, and fighting tax evasion. Technical... More, which help to stop corruption and ensure bailouts are not captured by the politically connected, but that vital resources go to those that need them most. 
As an example, we can look to Nigeria where this past August, President Muhammadu Buhari signed a new beneficial ownership registry into law. The registry was created through two OGP action plan cycles and civil society activists have called it the "most significant law in decades."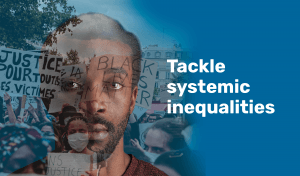 Second, we can take on systemic inequalities, including those of race and ethnicity, genderOGP participating governments are bringing gender perspectives to popular policy areas, ensuring diversity in participatory processes, and specifically targeting gender gaps in policies to address gov..., sexual orientation, economic status, religion, disability, age, and more. We can accomplish this by advancing policies to ensure the inclusion of historically marginalized groups, expand open dataBy opening up data and making it sharable and reusable, governments can enable informed debate, better decision making, and the development of innovative new services. Technical specifications: Polici... to expose gender pay gaps and other biases; and ensure transparency and accountability of law enforcement to root out biases, while expanding access to justiceAccessible justice systems – both formal and informal – ensure that individuals and communities with legal needs know where to go for help, obtain the help they need, and move through a system tha... More. 
Afghanistan took important steps in this direction recently when it committed to systematically collecting gender data, increasing access to judicial services, and requiring the incorporation of women's perspectives in policies impacting them. President Ashraf Ghani created the High Council of Women to oversee the implementation of these reforms.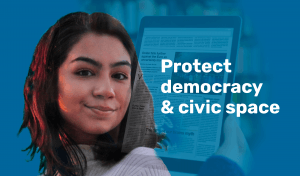 Third, democracies must emerge from the pandemic more resilient themselves, better prepared to serve citizens. Democracies must also be more willing to engage in turning back the rising tide of authoritarianism. According to Freedom House, global freedom has now declined for the 15th straight year. 
There are many actions to take here, but an excellent place to start is creating commitments to combat digital disinformation, illicit money and kleptocracy, and big tech impunity, and strengthen the media environment. For instance, Mexico is working with civil society to protect digital privacy while Canada, France, the Netherlands, New Zealand, and the United Kingdom are collaborating on the responsible development of artificial intelligence and algorithmic transparency.
Additionally, the pandemic has also given cover to a further erosion of civic space and fundamental freedoms. We must continue to shine a light on these restrictions while also working to enhance civic space protection. Any COVID-19 restrictions must be time-bound, proportionate, and have appropriate democratic oversight.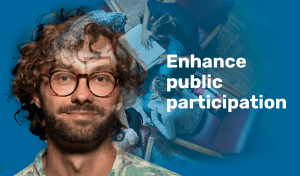 Finally, a more citizen-centered democracy can help to renew trust in government, which has been so horribly damaged by the pandemic. Here participatory budgeting, social audits, citizen assemblies, and efforts encouraging consultation are critical. We can look to São Paulo, Brazil for inspiration. When the pandemic prevented in-person policy consultation, São Paulo officials and civil society members adopted an OGP commitmentOGP commitments are promises for reform co-created by governments and civil society and submitted as part of an action plan. Commitments typically include a description of the problem, concrete action... on digital participation from Madrid. Today, more people than ever before have taken part in participatory budgeting and public hearings online. 
In order to lead by example, the OGP Co-Chairs have issued a call-to-action for all OGP members to use their action plans to showcase reforms on civic space, anti-corruption, and digital governanceAs evolving technologies present new opportunities for governments and citizens to advance openness and accountability, OGP participating governments are working to create policies that deal with the .... These are areas where we have relevant experience and expertise which we will be sharing with all OGP members as part of Open Renewal. 
OGP turns ten in 2021. With more than 4,500 commitments made to date, we have much to celebrate. We are launching Open Renewal in our anniversary year in order to look forward and build on the lessons and accomplishments of the past. In doing so we hope we will also renew the spirit, optimism, and energy that first launched OGP, harnessing it all to create ambitious new commitments that rise to the challenges we face today, and renew democracy in service of its citizens.  
Sanjay Pradhan es director ejecutivo de la Alianza para el Gobierno Abierto (OGP por sus siglas en inglés). María Barón es la directora ejecutiva de Directorio Legislativo y copresidenta del Comité Directivo de la sociedad civil de OGP, junto con la República de Corea.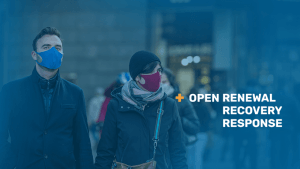 Open Response + Recovery + Renewal
The pandemic has shown just how easily things can break down. But it also offers the opportunity to build them back up, better and stronger.
En enero de 2020, la República de Corea fue una de las primeras democracias en registrar una cantidad alarmante de infecciones por COVID-19. Gracias a un programa de pruebas rápidas y sin costo, distribución de cubrebocas, rastreo de contactos y una difusión proactiva de los riesgos que empoderó a la ciudadanía a tomar medidas, la curva se aplanó sin la necesidad de un confinamiento significativo. Aunque más adelante se registraron algunos brotes, el país estima poder vacunar a cerca del 70 % de su población para antes de septiembre y lograr la inmunidad de rebaño para noviembre.
Sin embargo, en otros sitios hemos visto a gobiernos de todas las formas y tamaños que no han publicado información transparente y verdadera, lo que ha costado vidas. Algunos estímulos diseñados para reavivar economías y ofrecer servicios de salud, incluyendo las vacunas, así como los recursos dirigidos a ayudar a los más vulnerables han terminado en las manos de personas con conexiones políticas. En consecuencia, el equipo de protección personal que requieren los trabajadores de primera línea ha sido deficiente o inexistente y la distribución de la vacuna ha sido capturada por las elites. Además, las pequeñas empresas que están luchando por mantener sus puertas abiertas no han recibido asistencia financiera. Y la lista sigue.
Estas dos experiencias radicalmente diferentes llevaron a la Alianza para el Gobierno Abierto (OGP por sus siglas en inglés) a lanzar la campaña Respuesta abierta + Recuperación abierta. La campaña ha demostrado que los valores fundamentales del gobierno abierto: transparencia, participación, inclusión, capacidad de respuesta y rendición de cuentas son esenciales para reconstruir los sistemas de salud, volver a las escuelas, vacunar a todas las personas y recuperar la actividad económica.
Estos valores cobran aún más importancia cuando decidimos reconstruir sociedades de forma que atiendan los retos e injusticias que la pandemia ha descubierto como la corrupción, el cambio climático, el racismo e inequidad, la recesión económica y la caída democrática.
En ese sentido, y con la esperanza que ofrecen el desarrollo y distribución de las vacunas, estamos agregando una nueva "R" a nuestra campaña: Renovación abierta. Esta "R" implica más que un reincio. Significa verdaderamente abordar las deficiencias de nuestras sociedades que desde hace mucho tiempo han impedido el crecimiento de muchos.
En 2021, los miembros de OGP cocrearán un número récord de planes de acción: 100. Esto representa una oportunidad para demostrar que el gobierno abierto es fundamental en cómo respondemos, recuperamos y eventualmente renovamos nuestras sociedades. A través de la renovación abierta, pedimos a todos nuestros miembros impulsar reformas ambiciosas en cuatro áreas para una mejor democracia – tras la pandemia – al servicio de la ciudadanía.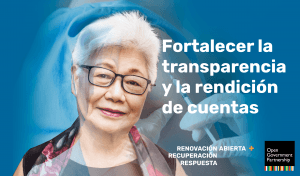 Primero, las medidas de transparencia y los aportes y supervisión ciudadana a los estímulos, vacunas y paquetes de protección social deben ser la nueva norma a nivel global. En ese sentido, surge la necesidad de impulsar la contratación abierta, presupuestos abiertos y transparencia en los beneficiarios reales, los cuales ayudan a detener la corrupción y asegurar que los recursos no sean capturados sino que sean recibidos por quienes más los necesitan.
 Un ejemplo es el caso de Nigeria en donde, en agosto pasado, el presidente Muhammadu Buhari decretó la creación de un nuevo registro de beneficiarios reales. El registro se creó como resultado de dos planes de acción de OGP. Los activistas la llamaron la "ley más significativa creada en décadas".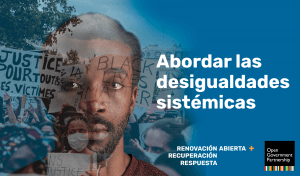 Segundo, podemos atender las desigualdades sistémicas, incluyendo las relacionadas con temas de raza y etnia, género, orientación sexual, estatus económico, religión, discapacidades, edad y más. Podemos lograrlo a través de políticas diseñadas para asegurar la inclusión de los grupos marginados históricamente, ampliar los datos abiertos para exponer las brechas salariales de género y otros sesgos y asegurar la transparencia y rendición de cuentas para erradicar los prejuicios y mejorar el acceso a la justicia.
Por ejemplo, Afganistán tomó medidas importantes, comprometiéndose a colectar datos de género, incrementar el acceso a los servicios judiciales y asegurando la incorporación de la perspectiva de las mujeres en las políticas que las afectan. El presidente Ashraf Ghani creó el Consejo de las Mujeres para supervisar la implementación de estas reformas.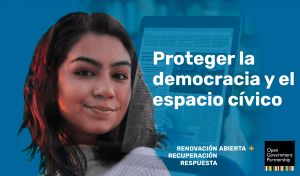 Tercero, las democracias deben emerger de la pandemia más resilientes y mejor preparadas para servir a la ciudadanía. Deben estar más dispuestas a luchar contra el autoritarismo. Según Freedom House, la democracia a nivel global ha decaído por 15º año consecutivo.
Hay muchas medidas que podemos tomar y un muy buen punto de partida es crear compromisos para luchar contra la desinformación digital, el dinero de origen ilícito y la cleptocracia y la impunidad asociada a la tecnología, además de fortalecer los medios. Por ejemplo, México está trabajando con la sociedad civil en promover la privacidad digital. Por su parte, Canadá, Francia, los Países Bajos, Nueva Zelanda y el Reino Unido están trabajando en el diseño responsable de la inteligencia artificial y la transparencia de los algoritmos.
Además, la pandemia ha permitido una mayor erosión del espacio cívico y las libertades básicas. Debemos seguir denunciando estas restricciones y fortalecer la protección del espacio cívico. Todas las restricciones asociadas al COVID-19 deberán tener un límite en el tiempo, ser proporcionales y tener supervisión democrática.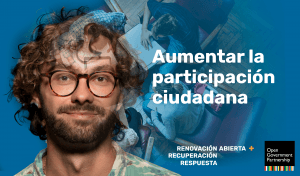 Finalmente, una democracia más centrada en la ciudadanía puede ayudar a renovar la confianza en el gobierno que ha sido tan deteriorada por la pandemia. En ese sentido, serán fundamentales los presupuestos participativos, auditorías sociales, asambleas ciudadanas y consultas. Un ejemplo de ello es el caso de Sao Paulo en Brasil. Cuando no fue posible organizar consultas presenciales por la pandemia, los funcionarios y la sociedad civil de Sao Paulo adoptaron un compromiso de OGP sobre participación digital, tomando como ejemplo el caso de Madrid. Hoy, más gente que nunca ha participado en el diseño de presupuestos participativos y audiencias públicas con espacios virtuales.
Guiando con el ejemplo, los copresidentes de OGP lanzaron un llamado a todos los miembros de OGP, invitándolos a utilizar sus planes de acción para impulsar reformas sobre espacio cívico, anticorrupción y gobernanza digital. En estas áreas tenemos experiencia y conocimiento que compartiremos con todos los miembros de OGP como parte de la Renovación abierta.
En 2021, OGP cumple 10 años. Con más de 4 500 compromisos establecidos hasta la fecha, tenemos mucho que celebrar. Este año de aniversario lanzamos Renovación abierta para el camino hacia adelante, partiendo de las lecciones aprendidas y los logros del pasado. Así, esperamos renovar el espíritu, optimismo y energía de cuando se creó OGP y aprovecharla para crear nuevos compromisos que respondan a los retos que enfrentamos hoy en día y renovar la democracia para el servicio de la ciudadanía.
Related Content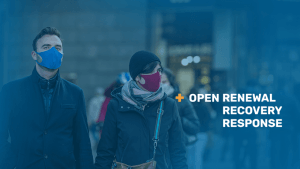 Open Response + Recovery + Renewal
The pandemic has shown just how easily things can break down. But it also offers the opportunity to build them back up, better and stronger.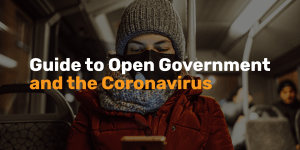 A Guide to Open Government and the Coronavirus
This guide is a one-stop shop for the best current resources on how open government projects and approaches can support tackling the pandemic.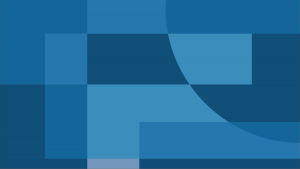 Co-Chair Global Call-to-Action for All OGP Members
In support of Open Renewal, the Co-Chairs of OGP, the Republic of Korea and Maria Baron of Directorio Legislativo, have launched a global call-to-action for all OGP members in 2021…