Uruguay's National Water Plan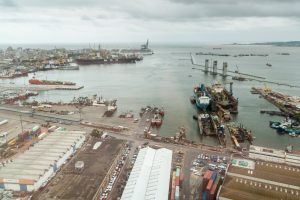 This case study was originally posted in the OGP Global Report.
Uruguay's 2004 constitutional reform reversed privatization of water and sanitation services. This reform signaled a significant public interest in water and sanitation governance. In 2010, the government initiated a "National Water Plan" (NWP) to enact the constitutional reform. By design, the NWP was required to include perspectives, concerns, and proposals from diverse sectors of society. To achieve its inclusive goals, the government took the following steps:
Launched a dialogue process for the NWP;
Held formal discussions about the NWP as required by the relevant laws;
Created informal spaces for discussion with at least four public meetings and publication of the discussion findings online and
Raised awareness by introducing the NWP as part of World Water Day.
Uruguay's concerted approach to broader community engagement worked. The planning process has seen significant progress over the last several years:
More than 1,500 people participated in formal discussions around the country, including officials, parliamentarians, departmental governments, academia, social organizations, trade unions, media, and citizens.
The University of the Republic successfully led a dedicated citizen engagement project, leveraging pre-existing platforms such as regional water committees and watershed commissions.
Following the broad stakeholder engagement, feedback was integrated into the final version of the NWP. Successfully approved at the highest levels of government, the final plan defined ten programs and 30 projects, and established the basis for the formulation of regional plans and premises at the basin level.
Importantly, Uruguay's approach strengthened public systems– reaffirming the value of greater community engagement in decision-making processes. Moving forward, OGP's IRM national researchers have recommended building on the success of the NWP by introducing a citizen monitoring system, and possibly expanding the engagement model to other sectors, such as housing, health, or education.
OGP peers can benefit as well. The Uruguay model provides several lessons to others looking to increase participation in sectoral planning:
Publicly document progress: NWP progress was regularly captured through news updates online, ensuring full transparency in the development process. This helped develop momentum around the process.
Ensure institutional support: Beyond simply responding to a legal requirement, this process had support from the Office of the President. This high-level prioritization can accelerate progress and help ensure success.
Leverage existing institutions: Rather than create new structures to facilitate participation, the development of the NWP invited input from existing institutions like the Regional Water Committees. This approach can build legitimacy by working with well-connected stakeholders and also accelerate the process by avoiding the time-intensive work of developing new stakeholder platforms.
Photo Credit: Matyas Rehak, Adobe Stock
Este caso de estudio se publicó originalmente en el OGP Informe Global.
La reforma constitucional de Uruguay de 2004 revirtió la privatización de los servicios de agua y saneamiento. Esta reforma es una muestra de que la gobernanza del agua y saneamiento son de interés público. En 2010, el Gobierno inició un "Plan Nacional de Aguas" (PNA) para promulgar la reforma constitucional. El PNA debía incluir perspectivas, inquietudes y propuestas de diversos sectores de la sociedad. Para lograr sus objetivos inclusivos, el Gobierno implementó las siguientes medidas:
Abrió un proceso de diálogo para el PNA;
Llevó a cabo discusiones formales sobre el PNA según lo requieren las leyes pertinentes;
Creó espacios informales para la discusión: por lo menos cuatro reuniones públicas y la publicación en línea de los hallazgos de la discusión y
Sensibilizó a la población sobre el tema a través de la presentación del PNA como parte del Día Mundial del Agua.
El enfoque concertado de Uruguay para una participación más amplia de la comunidad funcionó. El proceso de planificación ha visto un progreso significativo en los últimos años:
Más de 1.500 personas participaron en las discusiones formales de todo del país, incluyendo funcionarios, parlamentarios, gobiernos departamentales, academia, organizaciones sociales, sindicatos, medios de comunicación y ciudadanos
La Universidad de la República dirigió con éxito un proyecto especializado de participación ciudadana, aprovechando plataformas preexistentes como los comités regionales de agua y las comisiones de cuencas hidrográficas.
Tras la amplia participación de las partes interesadas, la retroalimentación se integró en la versión final del PNA. Los niveles más altos del Gobierno aprobaron el plan de forma exitosa. El plan definió diez programas y 30 proyectos, y sentó las bases para la formulación de planes regionales y locales a nivel de cuenca.
Es importante destacar que el enfoque que Uruguay adoptó fortaleció los sistemas públicos, reafirmando el valor de una mayor participación de la comunidad en los procesos de toma de decisiones. Para el futuro, los investigadores nacionales del IRM de OGP han recomendado aprovechar el éxito del PNA mediante la introducción de un sistema de monitoreo ciudadano y, posiblemente, la expansión del modelo de compromiso a otros sectores, como vivienda, salud o educación.
Otros miembros de OGP podrían beneficiarse del modelo adoptado por Uruguay, pues ofrece diversas lecciones para los países que busquen aumentar la participación ciudadana en la planificación sectorial.
Documentar los avances públicamente: Los avances del PNA se registraron periódicamente a través de actualizaciones en línea, asegurando una completa transparencia en el proceso de desarrollo. Esto ayudó a desarrollar un impulso alrededor del proceso.
Asegurar el apoyo institucional: Más allá de simplemente responder a los requisitos legales, este proyecto contó con el apoyo de la Oficina del Presidente. Este alto nivel de priorización puede acelerar los avances y ayudar a asegurar el éxito.
Aprovechar las instituciones existentes: En vez de crear nuevas estructuras para facilitar la participación, el desarrollo del PNA invitó a las instituciones existentes como los Comités Regionales de Agua a aportar información. Este enfoque puede generar legitimidad al trabajar con actores bien conectadas y acelerar el proceso, evitando asignar tiempo a desarrollar plataformas nuevas.
Cette étude de cas a été initialement publié dans le OGP Rapport Mondial.
La réforme constitutionnelle de 2004 en Uruguay a aboli la privatisation des services d'eau et d'assainissement. Cette réforme témoigne d'un intérêt public important pour la gouvernance de l'eau et de l'assainissement. En 2010, le gouvernement a lancé un plan national de l'eau pour mettre en œuvre la réforme constitutionnelle. En raison der sa conception, il devait inclure les perspectives, les préoccupations et les propositions de divers secteurs de la société. Pour atteindre ses objectifs inclusifs, le gouvernement a pris les mesures suivantes :
Lancement d'un processus de dialogue pour le plan national;
Tenue de discussions officielles sur le plan national, comme l'exigent les lois pertinents;
Création d'espaces de discussion officieux avec au moins quatre réunions publiques et publication en ligne des résultats des discussions;
Sensibilisation par l'introduction du plan national dans le cadre de la Journée mondiale de l'eau.
L'approche concertée de l'Uruguay en matière d'engagement communautaire a fonctionné. Le processus de planification a connu des progrès importants au cours des dernières années :
Plus de 1500 personnes ont participé à des discussions officielles dans tout le pays, notamment des fonctionnaires, des parlementaires, des ministères, des universitaires, des organisations sociales, des syndicats, des médias et des citoyens.
L'Université de la République a dirigé avec succès un projet d'engagement des citoyens, tirant parti des plateformes préexistantes telles que les comités régionaux de l'eau et les commissions de bassin versant.
À la suite de la vaste participation d'intervenants, leurs commentaires ont été pris en compte dans l'élaboration finale du plan national. Approuvé avec succès aux plus hauts niveaux du gouvernement, le plan final a défini dix programmes et 30 projets et jeté les bases de la formulation de plans et de locaux régionaux à l'échelle du bassin.
Il est important de noter que l'approche de l'Uruguay a renforcé les systèmes publics, réaffirmé l'importance d'une plus grande participation de la communauté aux processus décisionnels. Pour aller de l'avant, les chercheurs nationaux du MEI du PGO ont recommandé de miser sur le succès du plan national de l'eau en introduisant un système de surveillance par les citoyens et peut-être d'étendre le modèle de participation à d'autres secteurs, comme le logement, la santé ou l'éducation.
Les paires du PGO peuvent également en bénéficier.  Le modèle uruguayen offre plusieurs enseignements à ceux qui cherchent à accroître la participation à la planification sectorielle :
Documenter publiquement les progrès réalisés : Les progrès du plan national de l'Uruguay ont été régulièrement présentés grâce à des mises à jour en ligne, assurant ainsi une transparence totale dans le processus de développement. Cela a contribué à créer un élan autour du processus.
Garantir un soutien institutionnel : Au-delà de la simple réponse à une exigence légale, ce processus a reçu l'appui du Bureau du président. Cet établissement des priorités de haut niveau peut accélérer les progrès et contribuer à assurer le succès.
Tirer parti des institutions existantes : Plutôt que de créer de nouvelles structures, pour faciliter la participation, les intervenants ayant pris part à l'élaboration du plan national ont sollicité les commentaires d'institutions existantes telles que les comités régionaux de l'eau. Cette approche peut renforcer la légitimité du processus en permettant à des parties prenantes bien intégrées de travailler ensemble et également d'accélérer le processus en évitant le travail fastidieux de développement de nouvelles plateformes d'intervenants.
Related Content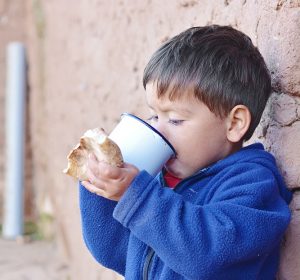 Giving Citizens a Say in Clean Water
In Uruguay, citizens and the government develop an integrated and collaborative approach to water management.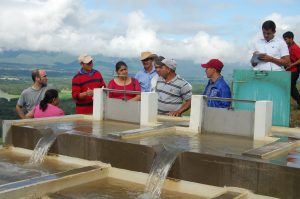 Challenges and Solutions
Going Further Hand in Hand: Launching the OGP Water and Sanitation Community of Practice
Read how this Community of Practice seeks to tackle today's most pressing water challenges through transparency, accountability and inclusion.

Global Report
The promise of democracy is often defined by the ballot box, where citizens determine who will represent their interests in government. That promise, however, too often fails to translate to…