Bridging the Gap to Protect Environmental Rights
This blog is part of a series of thematic blogs produced by the Independent Reporting Mechanism (IRM)The Independent Reporting Mechanism (IRM) is OGP's accountability arm and the main means of tracking progress in participating countries. The IRM provides independent, evidence-based, and objective ... during Open Gov Week. Find other blogs in the series here.
The need to address sustainable development and environmental issues in Latin America is increasingly reflected in the Open Government PartnershipThe Open Government Partnership (OGP) is a multi-stakeholder initiative focused on improving government transparency, ensuring opportunities for citizen participation in public matters, and strengthen... More (OGP) action plans. But while the majority of environmental commitments are ambitious and almost twice as likely to be successfully implemented, their outcomes rarely address the primary objective of the Escazu Agreement: protecting environmental defenders. Focused on increasing access to environmental educationAccountability within the public education system is key to improving outcomes and attainment, and accountability is nearly impossible without transparent policies and opportunities for participation ... and citizen participationAccording to OGP's Articles of Governance, citizen participation occurs when "governments seek to mobilize citizens to engage in public debate, provide input, and make contributions that lead to m... More, these commitments rarely contribute to the necessary change in the relationship between companies, the government, and communities and to guarantee the protection of environmental defenders.   
For years, environmental defenders have demanded the private sectorGovernments are working to open private sector practices as well — including through beneficial ownership transparency, open contracting, and regulating environmental standards. Technical specificat... to respect the consent and consultation rights of affected citizens when developing projects, and that governments guarantee the basic conditions for the protection of their rights. However, killings of environmental defenders are steadily rising, two thirds of which take place in Latin America.
There is a missed opportunity here. OGP can serve as a space to ensure that efforts to enhance information, participation, and accountability translate into concrete outcomes to address the issues that environmental defenders are facing. For those looking to implement initiatives in this thematic area, the assessments of environmental commitments made by the OGP's Independent Review Mechanism (IRM) provide some relevant lessons learned.  
Greater access to information is a requirement but does not guarantee citizen influence over decisions made by governments and companies.
 Commitments assume that openness of environmental data and information sharing contribute to citizen monitoring and social control. However, they lack specific activities to explain how the shared information will be used to secure a safe space for environmental defenders to exercise their rights.
 According to the IRM and EITI's International Secretariat, since 2013, the Honduran Institute of Geology and Mines has enhanced the publication of fiscal matters, licenses and land registries, production, and export data, and voluntary social payments. However, citizen participation has progressively decreased due to a decline in trust. In 2019, the Special Rapporteur of the UN alerted the Human RightsAn essential part of open government includes protecting the sacred freedoms and rights of all citizens, including the most vulnerable groups, and holding those who violate human rights accountable. T... Council that human rights defenders in Honduras are operating under a civic space that is subject to serious violations and restrictions of civil and political rights, preventing them to work in a safe environment.
The Escazu Agreement includes specific provisions to improve the environment and relationships between stakeholders. The agreement highlights the types of data that governments should publish for the citizenry to be able to effectively monitor the process (for example environmental licenses or permits granted by the public authorities; an estimated list of waste by type and, when possible, by volume, location and year; and information on the imposition of administrative sanctions in environmental matters). Moreover, Articles 8 and 9 establish key principles and proposals to ensure the recognition and protection of environmental defenders, access to justiceAccessible justice systems – both formal and informal – ensure that individuals and communities with legal needs know where to go for help, obtain the help they need, and move through a system tha... More, and mechanisms for investigation and punishment.
 Increased citizen participation does not always create a safe space to exercise the rights of environmental defenders
Commitments tend to create tools for open and inclusive participation in environmental matters, but the next step is missing. For instance, commitments do not provide for better equity for citizen participation or clarify the role that companies play to improve justiceTo address barriers that prevent citizens from having their justice needs met, OGP participating governments are working to expand transparency, accountability, and inclusion into all systems of justi... conditions and the protection of environmental defenders.
CommitmentOGP commitments are promises for reform co-created by governments and civil society and submitted as part of an action plan. Commitments typically include a description of the problem, concrete action... number three in Peru's 2017-2019 action planAction plans are at the core of a government's participation in OGP. They are the product of a co-creation process in which government and civil society jointly develop commitments to open governmen... aimed to strengthen spaces to gather the public and private sectors and civil society organizations to join efforts to design, implement and monitor environmental policies. To that end, the Ministry of the Environment created guidelines to strengthen the work of Environmental Municipal and Regional Councils. However, these efforts did not address some of the challenges identified for the proper functioning of these councils that often result in inadequate invitations to meetings and poor inclusionOGP participating governments are working to create governments that truly serve all people. This includes many historically oppressed groups such as persons with disabilities, women, lesbian, gay, bi... of vulnerable groups and communities affected by environmental decisions, as well as those responsible for development projects.
The Escazu Agreement specifies which moments and for which decisions require citizen participation. It articulates the high-risk moments that could result in social conflict, the importance of identifying stakeholders that need to participate (such as those affected by an extractive project, instead of civil society organizations based in a capital city), among others. In addition, creating a participatory space does not suffice; the agreement provides for the right to submit observations and ensure that these are addressed, and that information includes the affected areas, environmental impact, and mitigation measures, among other assurances. 
The Escazu Agreement lends the region a regulatory framework to help address these two lessons learned with specific and necessary steps to address climate change. 
For those looking to combat climate change and protect environmental defenders, the link between the Escazu Agreement and OGP is clear. OGP presents an opportunity for governments, civil society, and citizens to create effective action plans that include commitments to guarantee a space for human defenders to exercise their rights.
Este blog es parte de una serie de blogs temáticos producidos por el Mecanismo de Revisión Independiente (IRM) durante la Semana de Gobierno Abierto. Encuentra otros blogs de la serie aquí.
La importancia de los temas de desarrollo sostenible y medio ambiente en América Latina se refleja cada vez más en los planes de acción de la Alianza de Gobierno Abierto (OGP). Pero aunque la mayoría de los compromisos sobre medio ambiente en la región son ambiciosos y tienen casi el doble de probabilidades de lograr una implementación exitosa, los resultados escasamente abordan el objetivo clave del Acuerdo de Escazú: la defensa y protección de defensores ambientales. Enfocados principalmente en incrementar el acceso a información ambiental y mejorar la participación ciudadana, estos compromisos rara vez contribuyen al cambio necesario en la relación entre las empresas, el gobierno y la comunidad y a garantizar la protección de los derechos de defensores ambientales. 
Por años, los defensores ambientales han exigido al sector privado que respeten los derechos de consentimiento y consulta a los ciudadanos afectados por el desarrollo de sus proyectos, y a los estados, a que garanticen las condiciones básicas para la protección de sus derechos. Sin embargo, ha habido un incremento sostenido de asesinatos de defensores ambientalistas, de los cuales más de dos tercios ocurren en Latinoamérica. 
Existe aquí una oportunidad perdida. OGP puede servir de espacio para que los esfuerzos por aumentar la información, participación y rendición de cuentas se traduzcan en resultados concretos que solucionen los problemas que enfrentan los defensores ambientales. Para quienes busquen impulsar iniciativas en este tema, las evaluaciones sobre los compromisos de medio ambiente del Mecanismo de Revisión Independiente (IRM por sus siglas en inglés) de OGP dejan aprendizajes relevantes.
Mayor acceso a la información es un prerrequisito necesario pero no garantiza el seguimiento y la influencia del público sobre las decisiones de gobiernos y empresas. 
Los compromisos contemplan que la apertura de datos ambientales y mayor difusión de la información contribuyan a la posibilidad de hacer seguimiento y ejercer control social. Sin embargo, no incluyen actividades que expliquen cómo la información publicada servirá para asegurar un entorno seguro en el que los defensores ambientales puedan ejercer sus derechos. 
En Honduras, tanto el IRM como el Secretariado Internacional de EITI indican que, desde el 2013, el Instituto Hondureño de Geología y Minas ha mejorado la publicación y divulgación de información fiscal, licencias y catastros, datos de producción y exportación y pagos sociales voluntarios. Sin embargo, la participación de la ciudadanía ha disminuido progresivamente debido a la disminución en la confianza. En 2019, el Relator Especial de las Naciones Unidas destacó al Consejo de Derechos Humanos que los defensores de derechos humanos en Honduras están operando en un espacio cívico sujeto a graves violaciones y restricciones de los derechos civiles y políticos, que no permite que trabajen en un entorno seguro.
El Acuerdo de Escazú incluye disposiciones específicas para mejorar el entorno y relaciones entre actores. El Acuerdo destaca los tipos de datos que los gobiernos deben publicar para que la ciudadanía ejerza un rol de seguimiento efectivo (por ejemplo: "licencias o permisos ambientales otorgados por las autoridades públicas; listado estimado de residuos por tipo y, cuando sea posible, desagregado por volumen, localización y año; información respecto de la imposición de sanciones administrativas en asuntos ambientales; entre otros tipos de datos.) Más aún, los Artículos 8 y 9 destacan principios clave y propuestas para asegurar el reconocimiento y garantía de los derechos de defensores ambientales, el acceso a la justicia, y la creación de mecanismos de investigación y sanción.
Más participación ciudadana no siempre resulta en un entorno seguro para el ejercicio de los derechos de defensores ambientales. 
Los compromisos tienden a ofrecer herramientas para una participación abierta e inclusiva en temas ambientales, pero falta ir un paso más allá. Por ejemplo, los compromisos no estipulan mejorar la equidad de condiciones entre la participación ciudadana y la de las empresas para mejorar las condiciones de justicia y protección de los defensores ambientales. 
El compromiso 3 del plan de acción 2017-2019 de Perú, buscó el fortalecimiento de espacios que reúnan al sector público, privado y sociedad civil para concentrar esfuerzos en el diseño, implementación y seguimiento de políticas ambientales. Para ello, el Ministerio del Ambiente elaboró lineamientos para mejorar el funcionamiento de los ya existentes Consejos Ambientales Municipales y Regionales. Sin embargo estos esfuerzos no abordaron algunos de los retos para el buen funcionamiento de los consejos  que muchas veces resultan en convocatorias irregulares a reuniones y la falta de inclusión de las personas vulnerables y afectadas por las decisiones ambientales así como los responsables de los proyectos de desarrollo. 
El Acuerdo de Escazú define específicamente en qué momentos y para qué tipo de decisiones se requiere la participación ciudadana. Incluye detalles sobre los momentos con el mayor riesgo de derivar en conflictos sociales, la importancia de la identificación de quienes realmente deben participar (como los afectados en una comunidad por un proyecto extractivo, en vez de la sociedad civil en las ciudades capitales), entre otros. Además, no basta con generar el espacio de participación; el acuerdo dispone el derecho a presentar observaciones y que estas sean consideradas, que la información contenga en detalle las zonas afectadas, el impacto ambiental y las medidas de mitigación, entre otras garantías.
El Acuerdo de Escazú provee a la región un marco normativo que puede ayudar a abordar estos dos aprendizajes, con pasos específicos y necesarios para la lucha contra el cambio climático. Para quienes buscan avanzar en la lucha contra el cambio climático y la protección de defensores ambientales, el punto de encuentro entre el Acuerdo de Escazú y OGP es claro. OGP presenta la oportunidad para que los gobiernos, la sociedad civil y la ciudadanía creen planes de acción efectivos y con compromisos que garanticen un entorno seguro para el ejercicio de los derechos de los defensores ambientales.
Related Content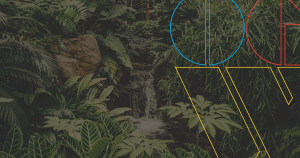 Escazu Agreement: Opportunities for an Environmental Open Government
Únetenos este 20 de mayo para descubrir las sinergías entre el Acuerdo de Escazú y la Alianza para el Gobierno Abierto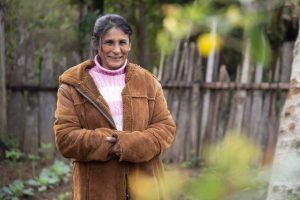 Challenges and Solutions
Environmental Democracy: Where Open Government and the Escazu Agreement Meet
In 2018, 22 countries from Latin America and the Caribbean reached a historical milestone in environmental democracy by signing the Escazu Agreement. In 2020, 20 countries have ratified the treaty…
Challenges and Solutions
The Challenge Ahead for Latin America: From Participation to Results
The Challenge Ahead for Latin America: From Participation to Results