Can the COVID-19 Pandemic be a Turning Point for Democracy and Open Government?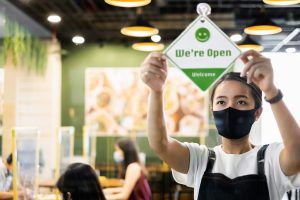 The pandemic has shone a bright light on the pre-existing inequalities in society. The impact of COVID-19 on lives and livelihoods has been starkly different by income group, race, gender, geography, and age. It has also shown that the values of transparency, accountability, public participation and inclusion cannot be an afterthought. Amid the scramble to respond to COVID-19, governments wasted huge sums of money on contracts for substandard medical equipment that could have been used to support those most in need. In too many countries authoritarian leaders used the pandemic to further crack down on civil society and basic freedoms. Disinformation online – the so-called infodemic – is out of control.
Open Government Partnership 2020 Virtual Leaders Summit
Access a full recording of the event and individual speeches made by civil society and government reformers.
Those of us who believe in open, inclusive and liberal democracy were already on the backfoot after years of rising authoritarianism, declining civic space and attacks on democratic norms even in countries that have been traditional champions of our values. The question now is, can the pandemic be a turning point?
That will be the focus of the Open Government Partnership's Virtual Leaders Summit, on the margins of the United Nations 75th anniversary General Assembly this week. The UN cannot rescue multilateralism alone, and OGP needs to step up and play its role in bolstering a stronger coalition of government reformers, civil society leaders and private sector champions for democracy and open government. The reality of the past few years is that cooperation and learning between authoritarian and illiberal democracies has been highly effective, ranging from repressive NGO laws, to undermining of independent judicial institutions, and the use of disinformation to drive polarisation. Our coalition needs to step up, which is why it is encouraging that the leaders of Argentina, France, Germany, Georgia, Italy, Nigeria and more will all be speaking at the OGP Virtual Leaders Summit, alongside civil society activists and the leadership of multilateral institutions. It is exciting that the Government of South Korea and civil society leader Maria Baron will take over as co-chairs. In the coming weeks we will also be announcing a large new intake of local government members to the Partnership. 
As this coalition grows, it can play a leading role in ensuring that as the world emerges from the pandemic we build back a better version of democracy than before. Why would we want to build back the same systems of government that were not meeting citizens expectations before the pandemic? That were giving rise to authoritarianism and illiberal democracy, and exacerbating systemic inequalities? That over time had eroded trust in government?
Instead, our vision should be a democracy that addresses both the harsh lessons of the pandemic, and incorporates the incredible innovations of the open government community in the past six months. It should be of open, inclusive societies, where power is not controlled by the wealthiest, those with the grandest title or those with the most connections, but by citizens taking agency of their own lives and communities. 
As OGP approaches its 10th anniversary next year, our collective challenge is clear. Let's make concrete commitments to strengthen our democracies and make them work better for citizens – by opening civic space, tackling digital threats, making our contracts and budgets open, and tackling systemic inequalities. In that way we can show why democracy means better lives for citizens, and start to push back against the negative trends that have dominated for too long. 
Related Content
Open Government Partnership 2020 Virtual Leaders Summit
Access a full recording of the event and individual speeches made by civil society and government reformers.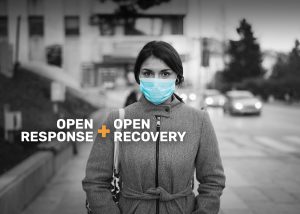 Open Response + Open Recovery
Our community's fundamental values of accountability, transparency, inclusivity, and responsiveness are vital as we move through COVID-19 response to recovery. Find resources, events and examples from OGP and partners.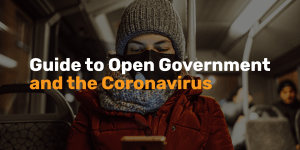 A Guide to Open Government and the Coronavirus
Check out this guide for a one-stop shop of the best current resources on how open government projects and approaches can support tackling the pandemic.