Don't Let Cash Slip Away: How to Build Strong Government Oversight of Stimulus Spending
This blog is the first in a short series that looks at the four core ingredients for strong government oversight of stimulus spending. Read the second blog here and the third blog here.
Around the world, governments are implementing massive stimulus packages to protect individuals' economic and physical wellbeing in the midst of the pandemic. Robust oversight mechanisms are essential to ensure these huge social programs reach intended recipients. However, many governments are struggling to effectively monitor their complex and evolving stimulus programs. 
To better understand how governments can establish strong oversight of stimulus spending, I conducted an in-depth analysis of nine countries and the European Union1. I identified four key ingredients for an effective system of oversight, which we'll explore in this blog series:
Multiple intertwined institutions that add up to a 'system of oversight'

Strong and broad legal (

de jure

) mandates encompassing compliance, efficacy, and equity

Strong 'actual' (

de facto

) capacity, powers, and independence to carry out their mandate

Strong elements of public participation and disclosure, including transparency of the mechanism itself as well as the content under review
Stepping back a minute from where governments should be, current oversight of stimulus spending broadly falls into two categories. The first is top-down or independent government accountability mechanisms, such as parliamentary committees and audit institutions, and the second is bottom-up civil society efforts. Yet neither of these approaches are capable of single-handedly monitoring the trillions of dollars of government stimulus spending.
There are many examples of civil society stepping up to 'follow the money' and hold governments accountable. For example, the civil society organization (CSO) Indonesia People's Struggle runs a complaint center to ensure emergency cash and food transfers reach vulnerable community members. However, civil society accountability efforts are most effective when government oversight mechanisms respond to and amplify CSOs' concerns. At the end of the day, governments ultimately possess the authority and resources necessary to investigate and rectify stimulus spending issues.
Formal oversight mechanisms are important because they can access corners of government where CSOs often cannot reach.
Investigative powers:

Government institutions can leverage their authority to access documents, data, and people. 

Prosecutorial and legislative powers

: They also come with an array of powers, from the ability to prosecute to the ability to budget authority. 

Limits on executive power

: Many governments have responded to the pandemic by declaring a state of emergency and concentrating power in the executive branch. Empowering institutions to conduct formal oversight of stimulus spending reinforces the central role of accountability between different parts of democratic governments. 
The most common government mechanisms for stimulus oversight are parliamentary committees, supreme audit institutions, and federal prosecutors. Several countries have special appointments, such as the United States' Pandemic Response Accountability Committee (PRAC) or other investigatory bodies, such as Nigeria's Corruption Commission.
A System of Oversight
Civil society's unique strengths and strategic engagement with government offers important contributions to oversight efforts.
Supplementary:

CSOs can independently supplement government efforts to oversee massive social spending and programming. They often benefit from a first-hand view of impacts 'on-the-ground', as demonstrated by

G-Watch

's monitoring of emergency cash transfers in

the Philippines

. 

Complementary:

CSOs can partner with government institutions to complement their oversight efforts. In

Paraguay

and

Colombia

, the government publishes emergency contracts as open data that civil society monitors, including by tracking price differences for COVID-19 supplies.

Adversarial:

CSOs can also adopt an adversarial relationship with governments, in which each holds the other accountable. The

Budget Justice Coalition

's advocacy in

South Africa

demonstrates how civil society can pressure government to uphold transparency and accountability standards in times of crisis.
Accountability is strongest when there is a constellation of civil society actors engaging with multiple government oversight bodies. For example, the United States Treasury Department's Small Business Administration received more than 5,000 Freedom of Information Act requests from media and civil society to release loan data from the Paycheck Protection Program. Journalists have scoured the data and highlighted irregularities, which are now under investigation by the COVID-19 Congressional Oversight Commission.
This series dives into the four core ingredients for strong government oversight of stimulus spending. Robust formal institutions, in turn, reinforce civil society monitoring efforts to create a comprehensive system of oversight.
1Countries included in the review were: The United States, Canada, South Africa, Nigeria, Indonesia, The Philippines, Mexico, Brazil, and New Zealand in addition to the European Union. It is important to note that all nine countries are either middle or high income and therefore any conclusions have limited generalizability. Email research@opengovpartnership.gov for the database.
Featured Image Credit: Ethan McArthur via Unsplash
Este blog es el primero de una serie corta. Lee el segundo blog aquí.
En medio de la pandemia, los gobiernos de todo el mundo están desplegando enormes paquetes de estímulos para proteger el bienestar económico y físico de las personas. Para asegurar que los beneficios de estos programas sean recibidos por los beneficiarios adecuados, es fundamental implementar mecanismos robustos de supervisión. Sin embargo, muchos gobiernos están teniendo dificultad para monitorear de forma efectiva sus programas tan complejos y cambiantes.
Con el fin de comprender de qué forma los gobiernos pueden establecer mecanismos de supervisión sobre sus paquetes de estímulos, llevé a cabo un análisis a profundidad sobre nueve países de la Unión Europea. Como resultado de ese análisis, identifiqué cuatro elementos clave que son necesarios para desarrollar mecanismos de supervisión efectivos. En esta serie de blogs exploraremos esos elementos.
Un grupo de instituciones interrelacionadas, formando un 'sistema de supervisión'

Mandatos legales (de derecho) robustos y amplios que incluyen cumplimiento, eficacia y equidad

Capacidades, facultades, poderes e independencia reales ('de facto') para llevar a cabo su mandato

Elementos robustos de participación pública y publicación de información, incluyendo la transparencia del mecanismo en sí y del contenido bajo revisión
Actualmente, en general, los mecanismos de supervisión de los estímulos se clasifican en dos categorías. La primera son los mecanismos de rendición de cuentas de arriba a hacia abajo o independientes, por ejemplo los comités parlamentarios y los órganos de control; el segundo son los esfuerzos de la sociedad civil – los impulsados por la sociedad civil. Sin embargo, ninguno de estos es capaz por sí mismo de monitorear los billones de dólares que los gobiernos están gastando en estímulos.
Existen muchos ejemplos de casos en que la sociedad civil ha adoptado el papel de 'seguir la pista al dinero' y exigir a los gobiernos que rindan cuentas. Por ejemplo, la organización de la sociedad civil (CSO) de Indonesia People Struggle dirige un centro de denuncias a través del cual se asegura que las transferencias de efectivo y donaciones de alimentos efectivamente sean recibidos por las comunidades vulnerables. Sin embargo, los esfuerzos de rendición de cuentas de la sociedad civil tienden a ser más efectivos cuando los mecanismos de supervisión del gobierno responden a las necesidades de las OSC y los amplifican. Al final, los gobiernos tienen la autoridad y los recursos necesarios para investigar y rectificar cualquier problema relacionado con los gastos asociados a los recursos.
Los mecanismos formales de supervisión son importantes porque tienen acceso a rincones de los gobiernos que las OSC no pueden alcanzar.
Competencias de investigación:

Las instituciones de gobierno pueden aprovechar su autoridad para acceder a documentos, datos y personas.

Competencias de fiscalización y legislación

: El gobierno tiene una serie de facultades que puede aplicar, desde la fiscalización hasta el manejo de presupuesto.

Límites al poder ejecutivo

: Muchos gobiernos han respondido a la pandemia declarando un estado de emergencia, lo que ha concentrado el poder en el Poder Ejecutivo. Empoderar a las instituciones de manera que puedan supervisar los desembolsos de los paquetes de estímulos refuerza el papel fundamental de rendición de cuentas que existe entre las diferentes ramas de los gobiernos democráticos.
Los mecanismos más comunes de supervisión de los estímulos son los comités parlamentarios, las instituciones supremas de auditoría y las fiscalías federales. Varios países cuentan con nombramientos especiales, como el Comité de Rendición de Cuentas de la Respuesta a la Pandemia de Estados Unidos (PRAC por sus siglas en inglés) u otros organismos de investigación como la Comisión de Corrupción de Nigeria.
Sistema de supervisión
Las fortalezas especiales de la sociedad civil y su vinculación estratégica con el gobierno representa una contribución importante a los esfuerzos de supervisión.
Suplementaria

: Las OSC pueden suplementar los esfuerzos que los gobiernos realizan para la supervisión de los desembolsos y programas. En muchas ocasiones tienen acceso directo a los impactos en el campo, como es el caso del trabajo que ha llevado a cabo

G-Watch

para monitorear las transferencias de efectivo en

Filipinas

en el marco de la emergencia

.
Complementaria:

Las OSC pueden asociarse con instituciones de gobierno para complementar sus esfuerzos de supervisión. En

Paraguay

y

Colombia

, el gobierno hace públicos los contratos de emergencia en formato de datos abiertos, los cuales son monitoreados por la sociedad civil, entre otras acciones dando seguimiento a las diferencias de precios de suministros médicos para el COVID-19.

Acusatoria

: Las OSC pueden adoptar una relación acusatoria con los gobiernos. En este caso, ambos grupos exigen que el otro rinda cuentas. El trabajo de

Budget Justice Coalition

en

Sudáfrica

demuestra que la sociedad civil puede presionar a los gobiernos para procurar la transparencia y la rendición de cuentas en tiempos de crisis.
La rendición de cuentas es más sólida cuando existe una constelación de actores de la sociedad civil trabajando con diversos organismos de supervisión de gobierno. Por ejemplo, la administración para pequeñas empresas del Departamento del Tesoro de Estados Unidos recibió más de 5 000 solicitudes – en el marco de la ley de libertad de información – por parte de los medios y la sociedad civil para publicar datos sobre créditos del programa Paycheck Protection. Un grupo de periodistas han analizado los datos a profundidad y denunciado algunas irregularidades, que actualmente se encuentran bajo investigación por la Comisión de Supervisión del Congreso de COVID-19.
Esta serie profundiza en los cuatro elementos clave que son necesarios para la supervisión de los pagos asociados a los paquetes de estímulos. A su vez, las instituciones formales y sólidas refuerzan los esfuerzos de monitoreo de la sociedad civil – creando así un mecanismo integral de supervisión.
Related Content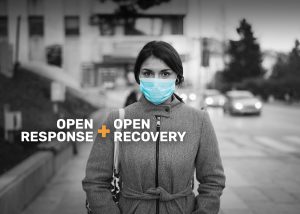 Open Response + Open Recovery
Our community's fundamental values of accountability, transparency, inclusivity, and responsiveness are vital as we move through COVID-19 response to recovery. Find resources, events and examples from OGP and partners.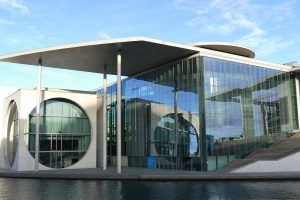 Don't Let Cash Slip Away: Strengthening Government Oversight of Stimulus Spending Through Robust Institutions with Broad Mandates
Explore how oversight bodies with strong legal and actual institutional strength and a broad mandate can contribute to effective stimulus oversight during the pandemic. This is the second blog in…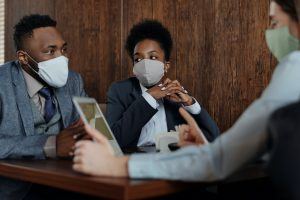 Don't Let Cash Slip Away: Strengthening Government Oversight of Stimulus Spending Through Disclosure and Public Participation
Explore why public participation and disclosure are crucial elements for a robust government oversight mechanism. This is the third blog in a limited series on strengthening government oversight of stimulus…