Faces of Open Government: Annalyn Sevilla
Annalyn Sevilla is the Undersecretary for Finance for the Department of Education (DepEd) in the Philippines. DepEd is currently working with open government reformers to implement a participatory monitoring and evaluation platform to address the needs and gaps in delivering basic education inputs. The commitment is a part of their 2019-2022 OGP action planAction plans are at the core of a government's participation in OGP. They are the product of a co-creation process in which government and civil society jointly develop commitments to open governmen....
Open government can better people's lives by improving the quality of and access to public services, including health, educationAccountability within the public education system is key to improving outcomes and attainment, and accountability is nearly impossible without transparent policies and opportunities for participation ..., and water and sanitationOGP participating governments are in a unique position to address many of the root causes of water issues, including corruption and poor quality, as well as lack of prioritization, access, equity, and.... What is the value of embedding transparencyAccording to OGP's Articles of Governance, transparency occurs when "government-held information (including on activities and decisions) is open, comprehensive, timely, freely available to the pub... More and citizen participationAccording to OGP's Articles of Governance, citizen participation occurs when "governments seek to mobilize citizens to engage in public debate, provide input, and make contributions that lead to m... More in the delivery of public services such as education?
Embedding the principles of open government such as transparency and citizen participation can further improve the quality of and access to public services. Experiences and evidence built up over several decades have shown that citizens and civil society play important roles by collaborating with governments to help achieve better outcomes. 
Citizen participation in education reform can strengthen the delivery process of public goods and services to learners, as well as teaching and non-teaching personnel, thus contributing to the attainment of development outcomes. In situations when it becomes difficult for the government to monitor the performance of service providers, especially in geographically isolated and disadvantaged areas where services are most needed, citizens' engagement serves as the bridge to reach the most marginalized learners. Citizens acting as monitors serve as watchdogs to reduce possible corruption and strengthen service delivery at the grassroots level. 
Transparency in the delivery of public services and citizen engagement ensure that all actors in program planning and implementation are accountable for the effective delivery of services to intended beneficiaries. Ultimately, education systems work better when citizens have access to information and the opportunity to participate and influence decision-making processes through, for instance, participatory platforms that democratize access to information on programs and school needs and provide a feedback mechanism. 
Transparency, accountability and participation are built into the Department of Education's (DepEd) Public Financial Management Reform Roadmap. Strengthening governance framework, internal controls and participatory arrangements are reforms DepEd is implementing to ensure that accountability is clearly focused on the roles of key officials and that the performance of delegated approval authority is monitored to reduce the risk of abuse.
It would be great to hear more from you about the focus of the Department of Education's OGP commitmentOGP commitments are promises for reform co-created by governments and civil society and submitted as part of an action plan. Commitments typically include a description of the problem, concrete action.... How can a participatory monitoring and evaluation platform help Filipino children?
Through OGP, the Department of Education (DepEd) committed to adopt a participatory platform for monitoring and evaluation of basic education inputs (like learning materials and teacher trainings) and service delivery in public schools to complement its work. Community stakeholders and civil society organizations will help ensure that the needs and gaps in delivering basic education inputs are better addressed. Program implementers, budget officers and others will then be able to learn which strategies work and what needs to be improved based on publicly verified data to better support Last Mile School beneficiaries. 
The adoption of the monitoring and evaluation platform will be piloted in at most 50% of the physical target based on approved budget for the year for the Last Mile School Program. Last Mile Schools are those with less than four classrooms, usually makeshift and nonstandard ones; no electricity; no funds for repairs or new construction projects in the last four years; and a travel distance of more than one hour away from the center, accessible only through difficult terrain. These are schools with multi-grade classes, less than five teachers, and a population of less than 100 learners, more than 75% of whom are indigenous peoples. As of date, around 9,225 schools across the country have been identified as needing immediate support.
Transparency is a major focus of most OGP commitments on public service deliveryTo ensure that citizens of all groups are better supported by the government, OGP participating governments are working to improve the quality of and access to public services. Commitments in this are..., yet only less than a third of those involve an accountability component. Your team has incorporated accountability mechanisms through monitoring and evaluation elements of the platform. Can you tell us more about that, and why was it important to your team?
DepEd's commitment aims to provide adequate education facilities, personnel, and learning resources to those schools that have not met the allocation and funding criteria for various basic education inputs. The open participatory monitoring and evaluation platform will facilitate in measuring how service providers bridge the delivery of service gaps in schools.
Accountability remains an indispensable principle in monitoring and evaluation. Whatever results that would be generated from the monitoring and evaluation activities will be diagnosed, evaluated and put into the next planning activities. Service providers will then be made accountable for the outputs and outcomes of programs.
What has been the progress of the commitment so far? What challenges have you all faced along the way, and do you have any advice to share with other OGP members looking to improve education services through their open government action plans?
The COVID-19 pandemic posed unprecedented challenges to the education sector in the Philippines, just like in most parts of the world. To mitigate its spread and amidst the threats and uncertainties of the COVID-19 outbreak, DepEd looked for new ways to continue learning, while ensuring the health and safety of all learners, teachers and personnel. 
The Last Mile School Program aims to address the gaps in resources and facilities of schools that are located in geographically isolated and disadvantaged and conflict-affected areas. 
In 2020, the construction of classrooms in Last Mile Schools was temporarily put on hold due to restrictions that must be observed to prevent the spread of the COVID-19 virus. However, the distribution of computer packages to learners and educators in the identified beneficiary Last Mile Schools has been implemented as part of the Basic Education-Learning Continuity Plan). The plan is DepEd's way of ensuring that learning progresses among students even amidst disasters such as natural calamities, storms, fires, and pandemics. It is the DepEd's major response and commitment in protecting the health, safety, and well-being of learners, teachers, and personnel.
While we are in this very challenging environment given the COVID-19 pandemic, all systems must go. Education cannot wait. 
Annalyn Sevilla es subsecretaria de finanzas del departamento de educación de Filipinas (DepEd). Actualmente, el DepED está trabajando en reformas de gobierno abierto que buscan implementar una plataforma de monitoreo y evaluación participativa para atender los vacíos y necesidades en la educación básica. El compromiso forma parte de su plan de acción de OGP 2019-2022.
El gobierno abierto tiene el poder de mejorar la vida de las personas, ya que puede mejorar la calidad y el acceso a los servicios públicos, incluyendo la salud, educación y agua y saneamiento. ¿Qué valor agregado le da la transparencia ciudadana a la provisión de servicios públicos como la educación?
Los principios de gobierno abierto como la transparencia y la participación ciudadana pueden mejorar la calidad de los servicios públicos y el acceso a los mismos. La experiencia y evidencia reunida a lo largo de varias décadas ha demostrado que la ciudadanía y la sociedad civil desempeñan un papel importante cuando colaboran con los gobiernos para obtener mejores resultados. 
La participación ciudadana en las reformas de educación pueden fortalecer la provisión de bienes y servicios públicos a los estudiantes, así como al personal educativo y no educativo, contribuyendo al logro de los objetivos de desarrollo. Cuando a los gobiernos les es difícil monitorear el desempeño de los proveedores de servicios, sobre todo en sitios aislados en donde los servicios son más necesarios, la participación ciudadana representa un vínculo para llegar a los estudiantes más marginados. Cuando la ciudadanía desempeña el papel de monitor, puede reducirse la corrupción y fortalecer los servicios a nivel comunitario.
La transparencia y la participación ciudadana en la provisión de servicios públicos aseguran que todos los actores involucrados en la planeación e implementación rindan cuentas por la provisión de servicios a los beneficiarios adecuados. Los sistemas de educación funcionan mejor cuando la ciudadanía tiene acceso a información y cuando tiene la oportunidad de participar e influir en los procesos de toma de decisiones, por ejemplo a través de plataformas participativas que democraticen el acceso a la información sobre los programas y necesidades escolares y a través de mecanismos de retroalimentación.
La transparencia, rendición de cuentas y la participación están integradas como parte de la hoja de ruta para la reforma de manejo financiero público del Departamento de Educación (DepEd). Algunas reformas que el DepEd está implementando para asegurar que la rendición de cuentas se enfoque en los roles de los funcionarios y en el desempeño de la autoridad delegada sea monitoreada para reducir abusos son fortalecer el marco de gobernanza, los controles internos y los acuerdos participativos.
Nos gustaría saber más sobre el enfoque del compromiso del Departamento de Educación establecido como parte de OGP. ¿Cómo puede una plataforma participativa de monitoreo y evaluación ayudar a los niños filipinos?
A través de OGP, el DepEd se comprometió a adoptar una plataforma participativa para el monitoreo y evaluación de los insumos educativos básicos (como materiales de aprendizaje y capacitaciones al personal educativo) y la provisión de los servicios públicos en las escuelas públicas para complementar su trabajo. Los actores comunitarios y las organizaciones de la sociedad civil ayudarán a atender las necesidades y vacíos en los insumos básicos. Los encargados de los programas, funcionarios a cargo de los presupuestos y otros podrán identificar qué estrategias funcionan y cuáles tienen que mejorarse con base en datos verificados y poder así apoyar hasta a los últimos beneficiarios.
 La plataforma de monitoreo y evaluación será piloteada en el 50% de las escuelas beneficiarias con base en el presupuesto aprobado para el año pasado para el programa. Las escuelas del programa son aquellas que tienen menos de cuatro salones y se encuentran en condiciones precarias, sin electricidad, sin fondos para reparaciones o nuevos proyectos de construcción en los últimos cuatro años y a más de una hora de distancia del centro con acceso a través de terrenos complicados. En estas escuelas, cada grupo abarca diversos grados, tiene menos de cinco maestros y maestras y una población de menos de 100 estudiantes, de los cuales más del 75 % son indígenas. Hasta la fecha, alrededor de 9 225 escuelas del país tienen necesidad de apoyo inmediato.
La transparencia es muy común entre los compromisos de OGP enfocados en la provisión de servicios públicos, pero menos de la tercera parte incluyen un componente de rendición de cuentas. Tu equipo incorporó mecanismos de rendición de cuentas a través de los elementos de monitoreo y evaluación de la plataforma. ¿Podrías explicar más al respecto y por qué fue importante para tu equipo?
El compromiso de DepEd busca ofrecer instalaciones, personal y recursos adecuados a las escuelas que no cumplen con los requisitos para contar con algunos insumos educativos. La plataforma participativa de monitoreo y evaluación facilitará la medición del desempeño de los prestadores de servicios en cuanto al cierre de brechas de las escuelas.  
La rendición de cuentas es un elemento indispensable del monitoreo y la evaluación. Los resultados generados a partir de las actividades de monitoreo y evaluación serán diagnosticadas, evaluadas e incorporadas en las próximas actividades. Los prestadores de servicios deberán rendir cuentas por los resultados de sus programas.
¿Qué logros ha obtenido el compromiso hasta la fecha? ¿Qué retos han encontrado en el camino? ¿Tienes algún consejo que compartir con otros miembros de OGP que estén trabajando en mejorar sus servicios de educación a través de sus planes de acción de OGP?
La pandemia del COVID-19 representa retos sin precedentes para el sector educación en Filipinas, como en la mayor parte del mundo. Para mitigar los contagios y tomando en cuenta la incertidumbre que implica el brote de COVID-19, el DepEd identificó nuevas formas para continuar el proceso de aprendizaje, asegurando la salud y seguridad de todos los estudiantes y el personal. 
El programa busca atender los vacíos en los recursos e instalaciones de las escuelas geográficamente aisladas y desfavorecidas. 
En 2020, la construcción de salones de clases se suspendió temporalmente debido a las restricciones impuestas para evitar el contagio del COVID-19. Sin embargo, se distribuyó equipo de cómputo a los estudiantes y educadores en las escuelas identificadas como beneficiarios como parte del Plan de Continuidad para la Educación Básica. Este plan es la forma del DepEd de asegurar los procesos educativos, incluso en tiempos de desastres como tormentas, incendios y pandemias. Y es la respuesta y compromiso del DepEd por proteger la salud, seguridad y bienestar de los estudiantes y del personal.
Nos encontramos en un momento complicado debido a la pandemia del COVID-19, pero los sistemas deben seguir. La educación no puede esperar.
Related Content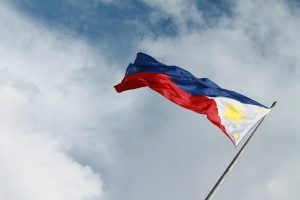 Philippines
The Philippines' fifth action plan improved access to civil society–government town hall meetings and to local government information. Its design process widened public participation in OGP, but this momentum was…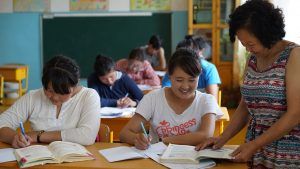 Education
Many OGP governments work to make education information more transparent, to directly engage citizens in improving quality, and to ensure appropriate accountability.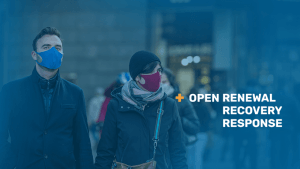 Open Response + Recovery + Renewal
The pandemic has shown just how easily things can break down. But it also offers the opportunity to build them back up, better and stronger.