Faces of Open Government: Daniel Carranza
Uruguay is implementing commitments from its fifth open government action planAction plans are at the core of a government's participation in OGP. They are the product of a co-creation process in which government and civil society jointly develop commitments to open governmen..., engaging a wide range of stakeholders including government agencies, civil society organizations, academic partners, citizens and more. Daniel Carranza, co-founder of DATA Uruguay and representative of the Open Government Network, shares his experience and what he expects from the implementation of these commitments.
Which initiatives from the action plan do you think have the greatest potential to improve people's lives?
 More than commitments or specific topics, the most interesting piece is the process that led to these high-impact commitments. In my view, initiatives with higher potential for impact are those that were put forward by civil society and that are applied in a cross-cutting manner. Although clearly, all open government initiatives should strive for that, in reality, there is not always a balance between civil society demands and the offer to push ambitious reforms across the government.
High impact commitments were created after a series of steps and agreements that facilitated the process. It is sometimes said that a good commitmentOGP commitments are promises for reform co-created by governments and civil society and submitted as part of an action plan. Commitments typically include a description of the problem, concrete action... is essentially a "good idea" that everyone would recognize as such; but experience has shown that, in fact, sound commitments are those that are based on institutional relationships, personal connections, trust, communication and empathy among stakeholders.
Some of the commitments we have built with those elements include:
Supervising and implementing accessibility of the government's information and digital services

Strengthening citizen participationAccording to OGP's Articles of Governance, citizen participation occurs when "governments seek to mobilize citizens to engage in public debate, provide input, and make contributions that lead to m... More spaces for senior citizens and use digital tools to design public policies related to aging

Co-creating a platform to submit environmental complaints with support from experts

Strengthening the parliament's policy on access to public information policy and open data

By opening up data and making it sharable and reusable, governments can enable informed debate, better decision making, and the development of innovative new services. Technical specifications: Polici...
What was the greatest challenge that civil society faced during the fifth action plan process?
The uncertainty. The pandemic impacted the open government processes and plans that the Open Government Network had committed to through the Multi-Donor Trust FundWith the support of development partners and working together with the World Bank, OGP established the Multi-Donor Trust Fund (MDTF) to support World Bank client countries and local entities that part... and the World Bank. In addition to the health emergency, the country also went through a political transition.
 The process that was expected to take place during the first few months of 2020 was completed by the end of 2021, stretching the ability of people to remain engaged and allocate resources to the co-creation processCollaboration between government, civil society and other stakeholders (e.g., citizens, academics, private sector) is at the heart of the OGP process. Participating governments must ensure that a dive....
Yet, this was also an opportunity to accelerate ongoing processes through digital tools that enhanced participation and had been tested in the previous action plan process. By hosting remote workshops and conversations, we were even able to bring participants from outside the capital city.
Despite the uncertainty and complex context that changed to the original plan, the process made both qualitative and quantitative progress in every aspect of the forum's strategy. We are proud to have built a mature, institutionalized, and resilient process.
The plan includes interesting commitments, such as providing support to senior citizens and increasing participation of traditionally marginalized groups. How were you able to engage this range of voices and ensure their inclusionOGP participating governments are working to create governments that truly serve all people. This includes many historically oppressed groups such as persons with disabilities, women, lesbian, gay, bi... in the plan?
The co-creation of the fifth action plan is not yet finalized, but we have made significant progress and we intend to broaden the voices participating in the process, both thematically and geographically.
This outcome – while perfectible – happened because of two elements: 
The issue was clearly identified and prioritized throughout the process. Broadening participation has been a concern of the forum since it was created. The problem was clearly identified by OGP's Independent Reporting Mechanism in multiple assessments and has been identified as a priority for at least two processes.

This fifth co-creation process was the first to address resource allocation, moving from assessments to ambitious action. For the government, this did not imply a greater allocation of economic or human resources (in fact, the opposite happened), but a change in strategy, redirecting resources and bringing open government into existing participation and collaboration forums. Civil society, in turn, was able to gain support from the Multi-donor Trust Fund and the World Bank, which helped raise awareness about the process in different parts of the country, the addition of the Open Government Network, and the development of the National Association of Development Non-Government Organizations (ANONG in Spanish), and an extensive process of tutoring organizations interested in participating in the process. The political transition helped us engage organizations that lost institutional connections and were, therefore, more receptive to building new connections.
What can other OGP members do to ensure that commitments are fully implemented and meet the established milestones?
I think knowing how involved institutions that are responsible for open government commitments are in the process allows us to predict if a commitment will be completed. 
 There are exceptions, such as organizations that participate in dialogue processes and take on one commitment and fully implement it, but I think there is a strong correlation between sustained participation throughout the process and completionImplementers must follow through on their commitments for them to achieve impact. For each commitment, OGP's Independent Reporting Mechanism (IRM) evaluates the degree to which the activities outlin... of the commitment. An entity that participates in the forum and engages civil society and the private sectorGovernments are working to open private sector practices as well — including through beneficial ownership transparency, open contracting, and regulating environmental standards. Technical specificat... More participates in monitoring and evaluation efforts and, ultimately, creates institutional and personal connections, is more likely to comply.
 While, as individuals, we can contribute to opening the government, I am certain that the most effective way to do it is by working together.
Uruguay está implementando los compromisos de su quinto plan de acción de gobierno abierto, involucrando una multitud de actores como agencias de gobierno, organizaciones de sociedad civil, academia, ciudadanía y demás. En anticipación de la Semana de Gobierno Abierto, Daniel Carranza, cofundador de DATA Uruguay y representante de la Red de Gobierno Abierto en el foro multi-actor en el proceso de co-creación del plan de acción, nos comparte experiencias del proceso y lo que espera de la implementación de los compromisos. 
¿Qué iniciativas en el plan consideras que pueden tener un impacto significativo en la vida de las personas?
Más que los compromisos o temas puntuales, lo más interesante está en los procesos que dieron pie a esos compromisos de alto impacto. Las iniciativas que creo pueden tener un impacto más significativo son las que surgen de una demanda concreta de sociedad civil por un lado, y/o se aplican de forma transversal a diversos organismos o todo el estado por otra.
Aunque sea obvio que todas las iniciativas de gobierno abierto deberían aspirar a eso, sabemos que la realidad es más compleja y que no siempre existe ese equilibrio entre una demanda articulada de sociedad civil y una oferta para llevar reformas ambiciosas a todo el estado desde el gobierno.
Creo que la existencia de compromisos de alto potencial de impacto se debe a una extensa serie de pasos que facilitan los procesos y acuerdos que permitan construir esos compromisos ambiciosos. Y quiero hacer esto explícito en contraste con la idea de que un buen compromiso es principalmente una "buena idea" que todo el mundo reconocerá como tal; la experiencia nos ha enseñado que en cambio, los mejores compromisos se construyen en base a relaciones institucionales, vínculos personales, confianza, mucha comunicación y empatía entre actores.
Algunos compromisos construídos así incluyen:
Fiscalizar y apoyar implementación de accesibilidad en la información y servicios digitales del Estado

Fortalecer espacios de participación ciudadana para adultos mayores y utilizar herramientas digitales en políticas públicas sobre envejecimiento y vejez 

Cocrear una plataforma de denuncias ambientales con organizaciones expertas en este tema

Fortalecer la política de acceso a la información pública y apertura de datos del parlamento 
¿Cuál fue su mayor desafío desde la sociedad civil para este quinto plan de acción?
La incertidumbre. Los cambios que trajo la pandemia impactaron los plazos del gobierno y los planes que teníamos desde la Red de Gobierno Abierto con el apoyo del Fideicomiso Multiactor de OGP y el Banco Mundial. Esto además se da en el contexto de un cambio de gobierno que coincide con la declaración de emergencia sanitaria. 
Un proceso que se tenía que dar en los primeros meses de 2020 se demoró hasta comprimir muchas de sus actividades en los últimos meses del 2021, tensionando las capacidades de todas las personas involucradas de sostener su participación y dedicar recursos al proceso de cocreación.
Sin embargo, fue también una oportunidad para terminar de romper algunos paradigmas y acelerar procesos que venían en marcha como las herramientas de participación digital probadas en el anterior proceso de co-creación. Sumado a las mesas de diálogo y talleres no presenciales, logramos avanzar fuertemente en romper la barrera de la participación desde otras partes del país.
A pesar de toda esa incertidumbre y de un panorama complejo a nivel de recursos y de la necesidad de replanificar, terminamos con un proceso que logró avanzar cuantitativa y cualitativamente en prácticamente todos los rumbos definidos en la estrategia del foro multiactor. Eso nos llena de orgullo porque confirma que hemos logrado construir un proceso maduro, institucionalizado y resiliente.
El plan cuenta con compromisos interesantes como apoyo a personas de la tercera edad e incrementar la participación ciudadana particularmente de grupos históricamente marginados. ¿Cómo lograron involucrar esta diversidad de voces y que se vieran reflejadas en el plan?
El proceso de cocreación del 5º plan de acción no es aún el resultado final, pero sí un notorio avance en el diseño y la ejecución del proceso, con la intención explícita de ampliar las voces y miradas participantes en el proceso, tanto en la dimensión temática como territorial.
Este resultado -insisto, aún mejorable- se logra gracias a dos pilares: 
El problema estaba claramente identificado y priorizado en la gobernanza del proceso. Desde que existe el foro multiactor, está presente la preocupación por ampliar la participación. El problema fue claramente diagnosticado por el Mecanismo de Revisión Independiente de OGP (IRM por sus siglas en inglés) en sucesivas evaluaciones de planes de acción, y hace por lo menos dos planes que se elige como prioridad estratégica.

Este 5º proceso de cocreación fue el primero donde fue posible abordar cómo contar con los recursos para pasar del diagnóstico a una acción ambiciosa. Por el lado del gobierno eso no significó disponibilidad de más recursos económicos ni humanos -más bien al contrario- pero sí un cambio de estrategia acordado en el foro multiactor que reorientó recursos de la convocatoria hacia el proceso, hacia un trabajo de llevar el proceso de gobierno abierto a espacios de participación y colaboración existentes. Desde sociedad civil, el cambio se da en la obtención del apoyo a través del Fideicomiso Multiactor de OGP y el Banco Mundial que permitió desarrollar un exitoso proceso de inducción al gobierno abierto orientado específicamente de forma territorial, la inclusión a la Red de Gobierno Abierto y al proceso de ANONG (Asociación Nacional de Organizaciones No Gubernamentales Orientadas al Desarrollo) y un extensivo proceso de mentoreo a organizaciones con interés de participar en el proceso. También es importante reconocer un factor contextual en la coincidencia en el tiempo con el cambio de gobierno, que nos hizo encontrarnos con organizaciones que perdieron vínculos institucionales, mucho más receptivas a la propuesta de construir nuevos vínculos en el proceso.
¿Que pueden hacer otros miembros de OGP como Uruguay para garantizar que los compromisos se implementen en su totalidad y alcancen los hitos con los que fueron construidos?
Creo que un factor que nos permite predecir el nivel de cumplimiento es el involucramiento de los organismos que asumen compromisos con el proceso de gobierno abierto y sus actores participantes.
Aunque existen excepciones, -organismos que participan puntualmente en una mesa de diálogo y que asumen un compromiso y lo cumplen al 100%- creo que existe una fuerte correlación positiva entre la participación sostenida a lo largo de todo el proceso (no sólo las mesas) y el cumplimiento. Un organismo que participa del foro multiactor, que mantiene un vínculo con las contrapartes de sociedad civil o sector privado, que participa de instancias de monitoreo y seguimiento y que en última instancia construye vínculos institucionales y personales significativos con el proceso, tendrá mayores incentivos para el cumplimiento.
Es posible aportar al gobierno abierto desde posiciones individuales, pero no tengo dudas que la mayor efectividad se logra siempre desde la construcción colectiva.
Related Content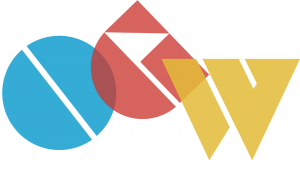 Open Gov Week 2022