How Can Extractive Sector Laws and Policies Contribute to Gender Equality?
Authored by NRGI's Gender Team
This blog was originally posted on the Natural Resource Governance Institute (NRGI) website here. It is the first in a series of blog posts from the NRGI and World Resources Institute (WRI) research project on gender and extractives, carried out with support from the Open Government Partnership Multi Donor Trust Fund, which is managed by the World Bank.
What do governments and international organizations mean when they say that they aim to advance gender equity in the context of natural resource governance? Many governments are making positive commitments to gender equity, but in countries where the extractive industries are a significant part of the economy, what do such commitments mean in practical terms and how do they contribute to positive changes in people's lives and livelihoods?
These questions were the starting point for a new Natural Resource Governance Institute (NRGI) project funded by the Open Government Partnership (OGP) Multi Donor Trust Fund and carried out in collaboration with the World Resources Institute (WRI).
Last year, OGP launched Break the Roles, a campaign encouraging governments to bring gender perspectives into open government. The NRGI-WRI research aims to provide insights and tools to help governments of resource-rich countries to do this. The project's overarching goal is to foster gender transformative policy commitments by OGP governments specifically in relation in their extractive sector. Research is the first phase of the project, which will also include developing tools for governmental and civil society actors and outreach activities (many of which we will now do via digital and online platforms).
In phase one of the research, we are examining laws and policies on extractive industries that refer to gender or women, looking at how they were developed and at their implementation and impact. We recognize that, in many cases, the laws and policies may have undermined gender equality and women's rights. But in this challenge lies an exciting opportunity: if the extractives sector has contributed to women's inequality, in identifying the policy mechanisms of how this happens, we may have the opportunity to help countries design laws and policies that use their resource wealth to uplift rather than diminish women.
There has been relatively little research done on how a country's dependence on its natural resources can impact the lives of women. The research that we have conducted, however, shows that women in mineral resource-dependent countries often suffer worse wealth and rights inequality than those in countries that are not resource dependent. A 2008 study on the MENA region by Michael Ross argued that the large oil discoveries in that region and the approach to managing oil wealth was a key contributor to the evolution of gender relations in several countries in the region. In a 2016 critique of Ross' work, Yu-Ming Liou and Paul Musgrave argue that Ross overlooks evidence that governments purposefully design policies to either increase or decrease gender equality—a critical focus of our own study. Other recent studies focused on Latin America have also noted a gendered resource curse in which resource curse symptoms such as Dutch disease and lack of economic diversification can impact women and men differently. These impacts are rarely considered in government policy processes.
We selected our 12 focus countries based on an exploratory analysis and mapping exercise. As of March 2020, we have completed analysis of four countries—Colombia, Ghana, Mexico and Peru—and are already making some potentially interesting observations. We are also asking some critical questions, including the one that opens this blog post: how can extractive sector legal and policy documents contribute to gender equity?
The first thing we noted, not unexpectedly, is that there are relatively few laws, policies or other official documents on the extractive sector that refer to gender or women. The relative gender blindness of the extractive sector was, in part, the prompt for the Extractive Industries Transparency Initiative (EITI) adoption, in 2019, of a new standard and disclosure requirements around gender. This included promotion of gender-sensitive data disclosures and women's participation in the in multi-stakeholder groups that oversee a country's EITI implementation. The EITI guidance is a positive step in a sector where gender has too frequently been sidelined as an issue, but more certainly must be done.  This is borne out by our initial research findings.
Across the first four countries we researched, we identified 29 legal and policy documents that have bearing on the extractive sector and that refer to gender in some way. However, only 10 of these documents were specific to the extractive sector; the rest were on issues such as environmental management, which applied to a range of commercial and other activities including the extractive sector. Notably, these documents reference gender mainly in relation to social and environmental aspects of natural resource governance. For example, environmental and social impact assessments (ESIAs) require data on gender (or women) and some policies require that companies consider women as a specific interest group when designing corporate social responsibility (CSR) interventions or community engagement plans.
These documents reveal that when considering the impact of the extractive sector on women, most governments, companies and organizations only consider the sector to affect women living in communities where extraction projects are taking place. While wealth, rights, and health impacts around the extraction site are unquestionably important, this view is too limited (and the way in which it is often implemented can serve to further reinforce gender stereotypes). The governance of the extractive sector extends beyond the social and environmental impacts of extraction. It typically includes sector-specific fiscal frameworks (covering issues of tax and royalties paid by companies), incentives for investors and management of the revenues—government funding and policy that can have significant impacts on the lives of women throughout a country.
A key question for the research team is: can these macro-level national frameworks and policy choices affect gender equity? And, do governments ever consider gender-specific concerns in the laws and policies that deal with these macro or national-level aspects of resource governance?
In our review of the laws, policies and strategies, we will be looking at how often women and gender are mentioned in macro-level legal and policy frameworks, as compared to references in laws and policies that focus on local-level impacts and what this may mean for gender equity.
Another related issue observed in our initial four-country sample is that the relevant documents often only describe gender issues as women's issues (and in some cases even as "family" or "motherhood" issues). The lack of a clear understanding of gender and gender relations seen in our current, albeit small, sample is a concern. While references to women may improve some aspects of policies governing how extraction affects women, the way these documents reduce women to the roles of mothers or caretakers can undermine efforts to promote gender equity or opportunities for women in the workplace. However, assessments of the pros and cons of different provisions and the language used, need to be context-specific and based on deeper engagement with those affected.
On a more positive note, we are seeing some indication that governments, companies, and organizations are increasingly considering gender in relation to natural resource governance. A far greater proportion of extractive sector laws and policies created in the past decade include references to gender than in previous decades. Of the 29 relevant documents that we identified that included gender references, over 60 percent were created since 2011. Also noteworthy is that Sustainable Development Goal (SDG) 5 appears to be influential. For example, Colombia's National Development Plan, which explicitly references its national commitment to SDG 5, influenced the 2018 human rights strategy of the country's mining sector that now includes a commitment to gender equality across mining governance.
Of course, these preliminary observations require deeper analysis, and policy provisions only go so far. But already we are asking ourselves new questions, which at this point in the project, is an exciting place to be. We look forward to progressing with our research and using the analysis to help shape meaningful gender transformative policy commitments within OGP.
Este blog fue publicado originalmente en el sitio web del Instituto de Gobernanza de los Recursos Naturales (NRGI) aquí. Es la primera de una serie de publicaciones en el blog acerca del proyecto de investigación sobre género e industrias extractivas llevado a cabo por  (NRGI) y el Instituto de Recursos Mundiales (WRI), con el apoyo del Fondo Fiduciario de Donantes Múltiples de la OGP, administrado por el Banco Mundial.
¿Qué quieren decir los Gobiernos y las organizaciones internacionales cuando expresan fomentar la igualdad de género en el contexto de la gobernanza de los recursos naturales? Muchos Gobiernos están asumiendo compromisos positivos con respecto a la igualdad de género, pero en los países en los que las industrias extractivas constituyen una parte importante de la economía, ¿qué significan esos compromisos en la práctica y cómo contribuyen a lograr cambios positivos en la vida y el sustento de las personas?
Estas preguntas fueron el punto de partida para un nuevo proyecto del Natural Resource Governance Institute ("Instituto de Gobernanza de los Recursos Naturales," o NRGI -inglés), con el apoyo del Fondo Fiduciario de Donantes Múltiples de la Alianza para el Gobierno Abierto (OGP -inglés) y llevado a cabo en colaboración con el Instituto de Recursos Mundiales (WRI -inglés).
El año pasado, la OGP lanzó Romper los roles, una campaña que estimula a los Gobiernos a incluir las perspectivas de género en el gobierno abierto. La investigación del NRGI y el WRI apunta a proporcionar ideas y herramientas que ayuden a los Gobiernos de los países ricos en recursos a poner en práctica los objetivos de la campaña. El objetivo general del proyecto es fomentar los compromisos hacia políticas transformadoras en materia de género por parte de los Gobiernos de la OGP, específicamente en relación al sector extractivo. La investigación es la primera etapa del proyecto, que también incluirá el desarrollo de herramientas dirigidos a agentes gubernamentales y de la sociedad civil, así como también actividades de divulgación (muchas a través de plataformas en línea).
En la primera etapa de nuestra investigación, analizamos las leyes y las políticas sobre industrias extractivas que se refieren a género o a las mujeres. Reconocemos que, en muchos casos, las leyes y las políticas pueden haber mermado la igualdad de género y los derechos de las mujeres. Sin embargo, identificar los mecanismos de las políticas que permiten que esto suceda, puede transformar este problema en una oportunidad. Los países ricos en recursos mineros y petroleros pueden rediseñar leyes y políticas que sirvan para promover igualdad de oportunidades y beneficios entre hombres y mujeres.
Es muy poco lo que se ha investigado sobre cómo la dependencia de un país de sus recursos naturales puede impactar en la vida de las mujeres. Un ejemplo de impactos positivos es el estudio sobre la región de Oriente Medio y África Septentrional realizado por Michael Ross en 2008 donde se sostuvo que los grandes descubrimientos de petróleo en esa región y el enfoque de la administración de la riqueza petrolera constituían un factor clave en la evolución de las relaciones de género. Sin embargo, en una crítica al estudio de Ross, en 2016, Yu-Ming Liou y Paul Musgrave sostienen que Ross no tiene en cuenta la evidencia de que los Gobiernos deliberadamente diseñan políticas ya sea para aumentar o para disminuir la igualdad de género. Otros estudios recientes sobre América Latina también han notado una maldición de los recursos según el género, en la que los síntomas de dicha maldición, como la enfermedad holandesa y la falta de diversificación económica, pueden impactar de manera diferente en mujeres y en hombres. Estos impactos rara vez son tenidos en cuenta en los procesos de políticas gubernamentales. Nuestro estudio nos permite asumir que existe evidencia para afirmar que en general, las mujeres de los países que dependen de sus recursos minerales suelen padecer una mayor desigualdad en materia de riqueza y de derechos que las que viven en países que no dependen de dichos recursos.
Seleccionamos nuestros 12 países prioritarios basándonos en un análisis exploratorio y un ejercicio de mapeo. En marzo de 2020, completamos el análisis de cuatro países—Colombia, Ghana, México y Perú— y ya estamos haciendo algunas observaciones potencialmente interesantes. Además, planteamos algunas preguntas fundamentales, como la que encabeza esta entrada del blog: ¿De qué forma pueden las leyes y las políticas contribuir a la igualdad de género?
Lo primero que observamos, como era de esperar, es que existen relativamente pocas leyes, políticas u otros documentos oficiales sobre el sector extractivo que hagan referencia a cuestiones de género o a las mujeres. La relativa insensibilidad a la cuestión de género por parte del sector extractivo fue, en parte, lo que motivó que la Iniciativa para la Transparencia en las Industrias Extractivas (EITI) adoptara, en 2019, un nuevo estándar y requisitos de divulgación en torno al género.  Esto incluyó promover la divulgación de datos desagregados por género y la participación de las mujeres en grupos de trabajo que supervisan la implementación del EITI en cada país. La orientación del EITI es un avance positivo en un sector en el que el género ha sido dejado de lado con demasiada frecuencia, pero que sin duda debe considerarse de modo explícito. Los resultados de nuestra investigación inicial así lo confirman.
En los primeros cuatro países que investigamos, encontramos 29 documentos jurídicos y normativos que tienen relación con el sector extractivo y que, de algún modo, hacen referencia al género. Sin embargo, solo diez de esos documentos eran específicos del sector extractivo (el resto se refería a temas como la gestión ambiental y se aplicaban a una serie de actividades comerciales que afectaban indirectamente al sector extractivo). En particular, estos documentos hacen referencia al género en relación con los aspectos sociales y ambientales de la gobernanza de los recursos naturales. Por ejemplo, las evaluaciones de impacto ambiental y social necesitan datos sobre género (o sobre las mujeres), y algunas políticas necesitan que las compañías consideren a las mujeres como un grupo de interés específico al diseñar las intervenciones de responsabilidad social de las empresas o los planes de participación de la comunidad.
Estos documentos revelan que, al tener en cuenta el impacto del sector extractivo en las mujeres, la mayoría de los Gobiernos, empresas y organizaciones solo consideran que el sector afecta a las mujeres que viven en las comunidades donde se ponen en práctica los proyectos de extracción. Si bien el impacto de la riqueza, los derechos y la salud en torno al área de extracción es, sin duda, muy importante, esta mirada es demasiado limitada (y la forma en que se aplica a menudo sirve para reforzar aún más los estereotipos de género). La gobernanza del sector extractivo va más allá del impacto social y ambiental de la extracción. Generalmente incluye marcos fiscales específicos para el sector (que abarcan cuestiones de impuestos y regalías pagadas por las empresas), incentivos para los inversores y gestión de los ingresos como la financiación y la política del Gobierno. Todas estas ramas de la gobernanza extractiva pueden tener repercusiones significativas en la vida de las mujeres de todo un país pero hoy carecen de enfoque de género.
Entre las preguntas centrales de nuestra investigación están ¿cómo estas políticas sensibles al género impactan la equidad entre las personas? ¿los Gobiernos tienen la capacidad de considerar asuntos de género para las leyes y las políticas que se ocupan de la gobernanza de los recursos mineros, petroleros y gasíferos a nivel nacional? Para responderlas, aspiramos a poder observar con qué frecuencia se mencionan el género y las mujeres en los marcos jurídicos y normativos de nivel general (en comparación con las veces en que se hace referencia a dichos temas en leyes y políticas centradas en los impactos a nivel local), y lo que esto puede significar para la equidad de género en la práctica.
Nuestra muestra inicial de cuatro países también nos enseñó que los documentos pertinentes con frecuencia solo describen las cuestiones de género como asuntos de la mujer (y en algunos casos, incluso, como asuntos de "familia" o de "maternidad"). Resulta preocupante la falta de una clara comprensión del tema de género y de las relaciones de género que se observa en nuestra —sin duda limitada— muestra actual. Si bien las referencias al género pueden mejorar algunos aspectos de las políticas que rigen cómo la extracción afecta a las mujeres, la forma en que esos documentos reducen a la mujer al rol de madre o de cuidadora puede socavar los esfuerzos para fomentar la igualdad de género o las oportunidades laborales para las mujeres. Sin embargo, las evaluaciones de los pros y contras de las diferentes disposiciones y del lenguaje utilizado deben ser específicas para el contexto y basarse en un compromiso más profundo con las personas afectadas.
En un plano más positivo, observamos algunos indicios de que los Gobiernos, las empresas y las organizaciones tienen en cuenta cada vez más la cuestión de género en relación con la gobernanza de los recursos naturales. La proporción de leyes y políticas del sector extractivo creadas en la última década que incluyen referencias al género es mucho mayor que las de décadas anteriores. Más del 60 por ciento de los 29 documentos pertinentes encontrados que incluían referencias de género se crearon a partir de 2011. Asimismo, cabe destacar que el Objetivo de Desarrollo Sostenible (ODS) 5 parece haber tenido influencia. A modo de ejemplo, el Plan Nacional de Desarrollo de Colombia, que se refiere explícitamente a su compromiso nacional con el ODS 5, influyó en la estrategia de derechos humanos de 2018 del sector minero del país, que ahora asume su compromiso con la igualdad de género en toda la gobernanza minera.
Por supuesto que estas observaciones preliminares exigen un análisis más profundo, y las disposiciones políticas solo llegan hasta cierto punto. No obstante, ya nos estamos haciendo nuevas preguntas, lo cual, en esta etapa del proyecto, es de por sí apasionante. Esperamos avanzar en nuestra investigación, y que el análisis sirva para ayudar a dar forma a los compromisos por una política de género transformadora y significativa dentro de la OGP.
Este post ha sido escrito por el equipo de género de NRGI.
Related Content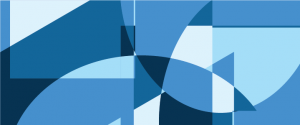 OGP Multi-Donor Trust Fund
The OGP Multi-Donor Trust Fund, managed by the World Bank, supports World Bank client countries and local entities that participate in OGP, or intend to become eligible to participate in…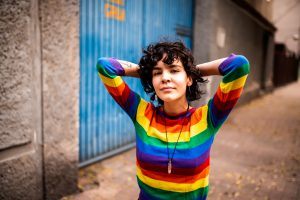 Gender in OGP
OGP members need to be intentional, strategic and ambitious in bringing the perspectives of women and gender groups into open government.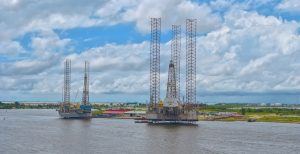 Extractive Industries in OGP
Transparency and accountability in the extractive industry sector is crucial to mitigating the effects of the "resource curse" in countries endowed with natural resources.