Municipal Budget and Spending Data for Water in the Netherlands
This case study was originally posted in the OGP Global Report.
Starting in 2015, Dutch local governments began providing financial data through a web portal at http://www.openspending.nl. However, this data was initially only available at the aggregate level, making it difficult to access critical detailed and local information. In 2016, as part of its action planAction plans are at the core of a government's participation in OGP. They are the product of a co-creation process in which government and civil society jointly develop commitments to open governmen..., the Netherlands committed to improving the availability of more detailed data (such as budgets, annual reports, income, expenditure and revenue) in a machine-readable format. While the commitmentOGP commitments are promises for reform co-created by governments and civil society and submitted as part of an action plan. Commitments typically include a description of the problem, concrete action... extended beyond water, water management authorities were noted specifically in the action plan.
The focus of this commitment has been providing necessary support to local municipalities and regional authorities, including water authorities. The commitment called for three milestones:
Develop resources, including a handbook, an instruction video, and a promotional video;
Implement three pilots with local governments to add context to open data

By opening up data and making it sharable and reusable, governments can enable informed debate, better decision making, and the development of innovative new services. Technical specifications: Polici...

; and
Host two national workshops.
The Netherlands achieved substantial progress on these milestones and completed many on time. A comprehensive handbook that provides guidance to data providers on how to share data has been distributed to all stakeholders. Additionally, the videos were completed and the first national workshop was held as part of the Netherlands' "How Open Festival."
This commitment made significant progress increasing transparency of the governance process and publishing information about how water management authorities chose to invest their funds. This provides information that can increase accountability, enable advocacy, and create space for participation. The IRM recommended expanding this data provision, stating that "the government should consider developing a participatory budgeting interface."
This experience provided lessons that may be useful for other OGP countries looking to make similar commitments:
Prioritize data in response to demand

: The basis for this commitment was specific requests from data users (i.e. citizens, journalists, and others). Governments often have access to massive amounts of information about water and sanitation

OGP participating governments are in a unique position to address many of the root causes of water issues, including corruption and poor quality, as well as lack of prioritization, access, equity, and...

. By prioritizing data that has been specifically requested, the impact of investments in open data is assured.

Start small

: While the original commitment called for participation of 75 decentralized authorities in 2016 and 150 decentralized authorities in 2017, this aggressive approach turned out to be infeasible. In 2017, the relevant milestone was revised to focus on three targets in order "to gain experience on a smaller scale with improving the quality and the scale-up potential." Sharing financial data, especially data around something as critical as water services, can be politically sensitive. Starting with a small pilot can build a strong case to demonstrate that data-sharing information can be a political opportunity, rather than a risk.

Prepare for accelerated progress

: The goal of this commitment was to improve public accountability and participation "because users know how money is spent in their government and they can participate and better use the right to challenge." Recognizing that a key role of opening the data is to encourage participation, commitments to increase transparencyAccording to OGP's Articles of Governance, transparency occurs when "government-held information (including on activities and decisions) is open, comprehensive, timely, freely available to the pub... More should anticipate the corresponding increase in participation. Effective commitments at this level can be paired with commitments to increase platforms for participation at the same time.
Photo Credit: Hansenn, Adobe Stock
Este caso de estudio se publicó originalmente en el OGP Informe Global.
A partir de 2015, los gobiernos locales holandeses comenzaron a publicar datos financieros a través del portal web en http://www.openspending.nl. Sin embargo, estos datos inicialmente sólo estaban disponibles de forma agregada, lo que dificulta el acceso a información crítica detallada y local. En 2016, como parte de su plan de acción, los Países Bajos se comprometieron a mejorar la disponibilidad de datos más detallados (como presupuestos, informes anuales, ingresos, gastos e ingresos) en un formato legible por máquina. Si bien el compromiso abarcó temas adicionales, las autoridades de gestión del agua fueron señaladas específicamente en el plan de acción.
El objetivo de este compromiso fue proporcionar el apoyo necesario a los gobiernos locales y autoridades regionales, incluyendo las autoridades de agua. Este compromiso contemplaba tres hitos:
Desarrollar una serie de recursos, incluyendo un manual, un video de instrucciones y un video promocional;
Implementar tres proyectos piloto con la participación de los gobiernos locales para dar contexto a los datos abiertos y
Organizar dos talleres nacionales.
Los Países Bajos lograron avances sustanciales en estos hitos. El gobierno distribuyó a los actores relevantes un manual integral que proporciona una guía para los proveedores de datos sobre cómo compartir los datos. Adicionalmente, se elaboraron los videos y se llevó a cabo el primer taller nacional como parte del "How Open Festival" de los Países Bajos.
Este compromiso logró avances significativos en el aumento de la transparencia del proceso de gobernanza y en la publicación de información que puede ayudar a las autoridades encargadas del manejo del agua a definir cómo deben invertirse los fondos. Además, la información generada puede ayudar a aumentar la rendición de cuentas, apoyar a los grupos que se dedican a defender el tema y crear un espacio para la participación. El IRM recomendó ampliar esta provisión de datos, afirmando que "el Gobierno debería considerar el desarrollo de una interfaz de presupuesto participativo"
De esta experiencia se identificaron una serie de lecciones aprendidas que pueden ser útiles para otros países de OGP que están interesados en hacer compromisos similares.
Priorizar datos en respuesta a la demanda

: La base para este compromiso fue una solicitud específica por parte de los usuarios de datos (es decir, la ciudadanía, periodistas y otros). Los gobiernos usualmente tienen acceso a una gran cantidad de información sobre agua y saneamiento. Al priorizar los datos que se solicitaron específicamente, se asegura el impacto de la inversión en datos abiertos.

Comience poco a poco

: Si bien el compromiso original requería la participación de 75 autoridades descentralizadas en 2016 y 150 autoridades descentralizadas en 2017, este enfoque agresivo resultó inviable. En 2017, el hito relevante se revisó para enfocarse en tres objetivos con el fin de "adquirir experiencia a menor escala con la mejora de la calidad y aumentar el potencial". La publicación de datos financieros, especialmente sobre algo tan crítico como los servicios de agua, puede ser políticamente sensible. Comenzar con un piloto pequeño puede generar argumentos para demostrar que la publicación de datos puede ser una oportunidad política, en lugar de un riesgo.

Prepararse para avances acelerados

: La meta de este compromiso fue mejorar la rendición de cuentas públicas y la participación "porque los usuarios saben cómo se gasta el dinero en su Gobierno y pueden participar y usar mejor su derecho a cuestionar"45. Reconocer que un rol clave de la apertura de datos es incentivar la participación, los compromisos destinados a aumentar la transparencia deben anticipar el correspondiente aumento de la participación. Los compromisos efectivos a este nivel pueden combinarse con compromisos diseñados para aumentar las plataformas de participación de forma paralela.
Cette étude de cas a été initialement publié dans le OGP Rapport Mondial.
À partir de 2015, les gouvernements hollandais locaux ont commencé à fournir des données financières par l'entremise d'un portail Web à l'adresse suivante: http://www.openspending.nl. Toutefois, ces données n'étaient initialement disponibles que sous forme agrégée, ce qui rendait difficile l'accès à des informations détaillées et locales, pourtant essentielles. En 2016, dans le cadre de son plan d'action, les Pays-Bas se sont engagés à améliorer la disponibilité de données plus détaillées (comme les budgets, les rapports annuels, les revenus, les dépenses et les recettes) dans un format lisible par machine. Bien que l'engagement s'étende au-delà de l'eau, les autorités de gestion de l'eau ont été expressément mentionnées dans le plan d'action.
L'objectif de cet engagement a été de fournir le soutien nécessaire aux municipalités locales et aux autorités régionales, y compris les autorités responsables de l'eau. L'engagement prévoyait trois jalons :
Mettre au pointdes ressources, y compris un manuel, une vidéo d'instructions et une vidéo promotionnelle;
Mettre en œuvre trois projets pilotes avec les administrations locales afin d'ajouter un contexte aux données ouvertes;
Organiser deux ateliers nationaux.
Les Pays-Bas ont réalisé des progrès substantiels dans la réalisation de ces jalons. Un manuel complet contenant des conseils aux fournisseurs de données sur la façon de partager les données a été distribué à tous les intervenants. De plus, les vidéos ont été terminées et le premier atelier national a eu lieu dans le cadre du How Open Festival des Pays-Bas.
Cet engagement a permis de réaliser des progrès importants en augmentant la transparence du processus de gouvernance et en publiant des informations sur la manière dont les autorités de gestion de l'eau ont choisi d'investir leurs fonds. Cela fournit des informations qui peuvent accroître et permettre la responsabilisation et créer un espace pour la participation. Le MEI a recommandé d'élargir cette fourniture de données, déclarant que « le gouvernement devrait envisager de développer une interface de budgétisation participative. »
Cette expérience a permis de tirer des enseignements qui pourraient être utiles à d'autres pays du PGO cherchant à prendre des engagements similaires:
Établir l'ordre de priorité des données en fonction de la demande

: Cet engagement reposait sur des demandes précises des utilisateurs de données (c.-à-d. les citoyens, les journalistes et d'autres intervenants). Les gouvernements ont souvent accès à des quantités massives d'informations sur l'eau et l'assainissement. En classant par ordre de priorité les données qui ont été spécifiquement demandées, les répercussions positives des investissements dans les données ouvertes sont assurées.

Commencer doucement

: L'engagement initial prévoyant la participation de 75 autorités décentralisées en 2016 et de 150 autorités décentralisées en 2017, cette approche audacieuse s'est révélée irréalisable. En 2017, le jalon pertinent fut révisé pour axer les efforts sur trois objectifs, afin « d'acquérir de l'expérience à plus petite échelle avec l'amélioration de la qualité et du potentiel de mise à l'échelle ».41 La transmission des données financières, en particulier des données relatives à quelque chose d'aussi crucial que les services d'eau, peut être délicated'un point de vue politique. Commencer par un petit projet pilote peut constituer un solide argument pour démontrer que le partage de données peut être une occasion politique plutôt qu'un risque.

Se préparer à des progrès accélérés

 : Le but de cet engagement était d'améliorer la responsabilisation et la participation du public, « parce que les utilisateurs savent comment l'argent est dépensé dans leur gouvernement et qu'ils peuvent participer aux efforts et mieux utiliser le droit de contestation. »42 Il faut reconnaître que l'un des rôles clés de l'ouverture des données est de favoriser la participation. Les engagements à accroître la transparence devraient présager l'augmentation du taux de participation. Des engagements efficaces à ce niveau peuvent être jumelés à des engagements visant à accroître les plateformes de participation en même temps
Related Content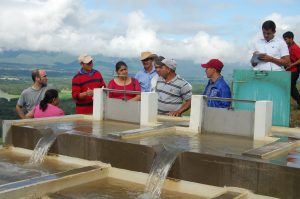 Challenges and Solutions
Going Further Hand in Hand: Launching the OGP Water and Sanitation Community of Practice
Read how this Community of Practice seeks to tackle today's most pressing water challenges through transparency, accountability and inclusion.

Global Report
The promise of democracy is often defined by the ballot box, where citizens determine who will represent their interests in government. That promise, however, too often fails to translate to…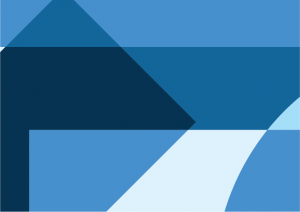 OGP Fact Sheets
Explore global progress and member-level examples of open government work in each of the selected policy areas and various regions.