Trust, Privacy, and Openness in UK Health Reform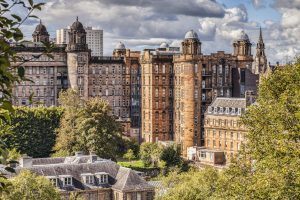 This case study was originally posted in the OGP Global Report.
The National Health Service (NHS) remains an immensely popular part of the public welfare system in the UK, but most citizens also agree that it could be more effective and efficient. Citizens want to know their options for the best possible care and some budget-minded politicians seek to cut costs and identify a role for private providers.
Since OGP's founding, the UK has put improving health outcomes and efficiencies at the center of its OGP efforts. Indeed, making health outcome data usable by the public has been a major initiative between 2011 and 2016 in UK OGP action plans.
The first and second UK OGP action plans aimed to address these issues by publishing open data and seeking feedback from the public. The efforts, in some respects, have been clear successes. In other respects, the NHS stumbled upon a much more complex set of issues around the limits of transparency.
The Reforms
Improving healthcare was a central part of the UK story in OGP. Indeed, at the initial launch of the Partnership, the UK touted the release and impact of clinical performance data in improving surgical outcomes. The first OGP action plan set up ministry-level "transparency councils" which had various stakeholders (providers, members of the public, and officials) to identify high-priority datasets to release. The second action plan, beginning in 2013, had two commitments that aimed to improve NHS performance. They covered:
Publication of clinical and other performance indicators,
Implementation of a patient recommendation tool, and
A "Patient-Centred Outcome Measurement" (PCOM) tool on services available for rare and complex medical conditions.
The Results
Many of the outcomes from each of the initiatives were significant. Others provide insight into future reforms. They include:
Clinical performance data: Twelve core clinical datasets and data from general practice settings, adult social care, and patient-centered outcome measurements were published. Overall, more than 7,000 new datasets on health and clinical and performance data are now available on an easily searchable data platform. In March 2015, the NHS reported that it had achieved coverage of 97% of practices and clinics. NHS England was working toward "better open data."
Social care data: Progress on the release of information about social care services was slower. The government "proposed to re-baseline the ambition to achieve 8,750 by April 2015 and 10,000 by April 2016," through work with partners like home care providers.
Public feedback: The Friends and Family Test, piloted in 2013, was rolled out across all care settings. The published aggregate data included over five million pieces of feedback. The NHS Insight Team is using this data to feed into service improvement. NHS England claims the changes have helped drive up healthcare standards leading to "many improvements, large and small, across the country," but there was no clear evidence for how these changes fed into broader improved standards.
The Setback
Care.data was a cornerstone of this bundle of reforms. It aimed to centralize patient data through the General Practice Extraction Service which covers more than 9,000 primary care clinics in the UK. Patients would need to opt out of their data being shared, otherwise it would be shared with the public database.
Immediately, the program met with resistance, eventually leading to its closure. A broad range of concerns included:
Care.data lessons
For other countries looking into opening health data, the lessons of care.data are three-fold. It seems that, however controversial, there were adequate checks in place to ensure accountability in the end.
Protections of privacy: There needed to be adequate protections ex-ante to ensure the protection of personal data, and assurances of appropriate re-use.
Deliberation and trust: There was little involvement of the public or service providers in the discussion of how such data might be properly anonymized. The "Caldicott 3" report identified this as a major solution to restoring trust and seeing if this could go forward at all.
Public watchdogs: The Major Projects Authority's annual report as well as the National Data Guardian's report both provided public opportunities for a reckoning with the considerable risks and costs of these major data initiatives.
Photo Credit: Colin & Linda McKie, Adobe Stock
Este caso de estudio se publicó originalmente en el OGP Informe Global.
El Servicio Nacional de Salud (NHS, por sus siglas en inglés) sigue siendo una parte sumamente popular del sistema de bienestar público en el Reino Unido, pero la mayoría de los ciudadanos también están de acuerdo en que podría ser más efectivo y eficiente. La ciudadanía desea conocer sus opciones para la mejor atención posible y algunos políticos con presupuesto limitado buscan reducir los costos e identificar un rol para los proveedores privados.
Desde la fundación de OGP, el Reino Unido ha puesto la mejora de los resultados y eficiencias en salud como el enfoque de su sus esfuerzos en OGP. En efecto, hacer que los datos de los resultados de salud sean usables por el público ha sido uno de los esfuerzos más importantes en los planes de acción del Reino Unido entre 2011 y 2016.
En el primer y segundo plan de acción de OGP, el Reino Unido se enfocó en abordar estos temas al publicar datos abiertos y buscar retroalimentación del público. En algunos aspectos los esfuerzos han sido claramente exitosos. Mientras que en otro aspecto, la NHS se encontró con un conjunto de temas mucho más complejos alrededor de los límites de la transparencia.
Las reformas
Mejorar la atención de la salud fue una parte central de la historia del Reino Unido en OGP. De hecho, en el lanzamiento inicial de la Alianza, el Reino Unido promocionó la publicación y el impacto de los datos de rendimiento clínico en la mejora de los resultados quirúrgicos. El primer plan de acción de OGP estableció "consejos de transparencia" a nivel ministerial en los que participaron diversos actores (proveedores, miembros del público y funcionarios) para identificar conjuntos de datos de alta prioridad que se debían publicar. El segundo plan de acción, que comenzó en 2013, tenía dos compromisos que tenían como objetivo mejorar el desempeño del NHS. Los compromisos abarcaron:
Publicación de indicadores clínicos y otros indicadores de desempeño
Implementación de una herramienta de recomendaciones para pacientes y
Una herramienta de medición de resultados centrada en el paciente (PCOM por sus siglas en inglés) sobre los servicios disponibles para atención de condiciones médicas complejas y poco comunes.
Los resultados
Muchos de los resultados de cada una de las iniciativas fueron significativos, otros proporcionaron perspectivas adicionales para futuras reformas. Ellos incluyen:
Datos de desempeño clínico: Se publicaron doce conjuntos de datos clínicos principales y datos de escenarios de práctica general, atención social para adultos y mediciones de resultados centradas en el paciente. En general, más de 7.000 nuevos conjuntos de datos sobre salud y datos clínicos y de desempeño ahora están disponibles en una plataforma de datos de fácil búsqueda. En marzo de 2015, el NHS informó que había alcanzado una cobertura del 97% de las prácticas y clínicas. NHS England estaba trabajando para "mejores datos abiertos".
Datos de atención social: Los avances sobre la publicación de información sobre los servicios de atención social fueron menores. El reporte de de gobierno "propuso cambiar la línea de base de la ambición de alcanzar 8.750 para abril de 2015 y 10.000 para abril de 2016", a través del trabajo con socios como proveedores de atención domiciliaria.
Retroalimentación pública: El Test de Amigos y Familia, puesto a prueba en 2013, se implementó en todos los entornos de atención. Los datos agregados publicados incluían más de cinco millones de comentarios. El equipo de NHS Insight está utilizando estos datos para incorporar la mejora del servicio. NHS England afirma que los cambios ayudaron a elevar los estándares de atención de la salud que llevan a "muchas mejoras, grandes y pequeñas, en todo el país", pero no hubo evidencia clara de cómo estos cambios se incorporaron a estándares más amplios y mejorados.
El retroceso
El programa care.data fue la piedra angular de este paquete de reformas. Su objetivo era centralizar los datos de los pacientes a través del General Practice Extraction Service que abarca más de 9.000 clínicas de atención primaria en el Reino Unido7 . Los pacientes podían optar por no compartir sus datos, de lo contrario, se compartirían con la base de datos pública.
Inmediatamente, el programa tuvo resistencias y eventualmente cerró debido a una serie de problemas:
Lecciones de Care.data
Para otros países que están considerando abrir los datos de salud, care.data proporciona tres lecciones principales. Aparentemente, el sistema contaba con una serie de controles adecuados (aunque controvertidos) para garantizar la rendición de cuentas.
Protección de privacidad: Se requería el establecimiento de protecciones adecuadas previas para asegurar la protección de los datos personales y dar seguridad de una reutilización apropiada.
Deliberación y confianza: Hubo poca participación del público o de los proveedores de servicios en la discusión de cómo dichos datos podrían ser anonimizados adecuadamente. El informe de Caldicott 3 identificó esto como una solución importante para restaurar la confianza y estudiar si esto podría seguir adelante.
Vigilancia pública
Cette étude de cas a été initialement publié dans le OGP Rapport Mondial.
Le National Health Service (NHS) est un élément extrêmement populaire du système public de protection sociale au Royaume-Uni, mais la plupart des citoyens conviennent également que le service pourrait être plus efficace et efficient. Les citoyens veulent connaître leurs options en matière de soins et certains politiciens soucieux des fonds publics cherchent à réduire les coûts et à octroyer une place aux fournisseurs de services privés dans cette sphère de la société.
Depuis la création du PGO, le Royaume-Uni a placé l'amélioration des résultats et de l'efficacité des services en soins de santé au centre de son efforts au sein du PGO. Les intervenants du Royaume-Uni ont travaillé très fort pour rendre les données en matière de soins de santé utilisables par le public dans le cadre de leur plan d'action entre 2011 et 2016.
Les premier et deuxième plans d'action des intervenants du Royaume-Uni au sein du PGO visaient à résoudre ces problèmes en publiant des données ouvertes et en sollicitant les réactions du public. À certains égards, les efforts ont été couronnés de succès. À d'autres égards, le NHS s'est buté à de multiples problèmes provenant des limites de la transparence.
Les réformes
L'amélioration des soins de santé a été un élément central de l'histoire du Royaume-Uni en ce qui concerne le PGO. En effet, lors du lancement initial du partenariat, le Royaume-Uni a vanté la publication et l'incidence des données de performance clinique sur l'amélioration des résultats chirurgicaux. Le premier plan d'action du PGO a mis en place des conseils ministériels en matière de transparence. Ils étaient composés de divers intervenants (fournisseurs, membres du public et fonctionnaires) et déterminaient les ensembles de données hautement prioritaires à communiquer. Le deuxième plan d'action, qui a débuté en 2013, comportait deux engagements visant à améliorer le rendement du NHS. Ils couvraient :
la publication d'indicateurs cliniques et autres indicateurs de rendement;
la mise en œuvre d'un outil de recommandation des patients;
un outil de mesure des résultats axée sur le patient; cet outil porte sur les services disponibles pour les patients atteints de maladies rares et compliqués.
Les résultats
Bon nombre des résultats de chacune des initiatives étaient importants, d'autres donnent un aperçu des réformes à apporter dans le futur. Notamment :
Données sur le rendement clinique : Douze ensembles de données cliniques de base et des données provenant de milieux de pratique générale, de services sociaux pour adultes et de mesures des résultats axées sur le patient ont été publiés. Au total, plus de 7 000 nouveaux ensembles de données sur la santé et de données cliniques et sur le rendement sont de nos jours disponibles grâce à une plateforme de données facilement consultable. En mars 2015, le NHS a indiqué qu'il avait atteint une couverture de 97 % des pratiques et des cliniques. NHS England travaillait pour « de meilleures données ouvertes ».
Données sur l'aide sociale : La diffusion de l'information sur les services sociaux a progressé plus lentement. Le rapport du gouvernement proposait « de redéfinir l'ambition de réaliser 8 750 d'ici avril 2015 et 10 000 d'ici avril 2016 » en travaillant avec des partenaires comme les fournisseurs de soins à domicile.
Rétroaction du public : Le Friends and Family Test, mis à l'essai en 2013, a été mis en œuvre dans des milieux de soins de la santé. Les données agrégées publiées comprennent plus de cinq millions de commentaires. L'équipe d'innovation du NHS a recours à ces données afin d'améliorer les services. NHS England affirme que les changements ont contribué à rehausser les normes en matière de soins de santé, ce qui a mené à « de nombreuses améliorations, de toute taille, partout au pays », mais il n'y avait aucune preuve claire de la façon dont ces changements ont contribué à améliorer les normes plus générales.
Le revers
Le programme Care.data était la pierre angulaire de cet ensemble de réformes. Il avait pour but de centraliser les données sur les patients par l'entremise du Service d'extraction en médecine générale (le General Practice Extraction Service) qui couvre plus de 9 000 cliniques de soins primaires au Royaume-Uni.7 Les patients avaient à exercer un droit d'opposition pour protéger leurs données personnelles, sinon elles seront stockées dans une base de données publique.
Immédiatement, le programme s'est heurté à de la résistance, et il a finalement pris fin. Parmi les principales préoccupations, notons :
Leçons à tirer de Care.data
Pour les autres pays étudiant la possibilité d'ouvrir les données sur la santé, les enseignements tirés de l'expérience de care.data sont de trois types. Il semble que, aussi controversé que cela puisse paraître, des contrôles adéquats aient été mis en place pour responsabiliser les intervenants.
 Protection de la vie privée : Il fallait des protections adéquates au préalable pour veiller à la protection des données personnelles et l'assurance d'une réutilisation appropriée de celles-ci.
Délibération et confiance : Le public et les fournisseurs de services n'ont pas donné leurs avis sur la façon dont la confidentialité des données serait assurée. Le rapport Caldicott 3 a déterminé qu'ils jouaient un rôle important et déterminant pour rétablir la confiance et aller de l'avant avec des projets de cette nature.
Défenseurs du public : Grâce au rapport annuel du Major Projects Authority ainsi qu'au rapport de la gardienne nationale, le public a pris conscience des risques et des coûts considérables de ces grandes initiatives en matière de données.