New EU Hopefuls Need to Ramp Up the Fight Against Corruption
This publication was produced with the financial support of the European Union. Its contents are the sole responsibility of the Open Government PartnershipThe Open Government Partnership (OGP) is a multi-stakeholder initiative focused on improving government transparency, ensuring opportunities for citizen participation in public matters, and strengthen... More and do not necessarily reflect the views of the European Union.
Чтобы прочитать этот материал на русском языке, нажмите здесь.
Against the backdrop of the ongoing Russian invasion of Ukraine, the European Council made a historic decision to grant Ukraine and the Republic of Moldova European Union (EU) candidate status. The EU committed to giving the same status to Georgia, pending fulfillment of a set of conditions. According to the European Commission, all three countries need to do their homework on fighting corruption, an important prerequisite for EU membership.
For more than a decade, all three countries have been members of the Open Government Partnership (OGP) and have used this platform to implement reforms to detect and expose corruption. Here's each country's track record and recommendations on fighting corruption through OGP. 
Georgia has the lowest levels of perceived corruption among the three countries, although progress has been stagnating in recent years. It has implemented ambitious OGP commitments to improve access to budget data and has scored highest on budget transparencyAccording to OGP's Articles of Governance, transparency occurs when "government-held information (including on activities and decisions) is open, comprehensive, timely, freely available to the pub... More amongst 120 countries in this year's Open Budget Survey. Noteworthy anti-corruption commitments from its OGP action plans include improved publication of political financing data and verification system for asset declarations of public officials. However, the public procurementTransparency in the procurement process can help combat corruption and waste that plagues a significant portion of public procurement budgets globally. Technical specifications: Commitments enhancing ... reform, which had an impressive start, has not progressed to real-time publication of contracting data and effective prevention of corruption risks associated with direct procurement and subcontracting practices. A major priority for civil society to establish the independent anti-corruption agency to effectively prosecute high level corruption cases, remains unaddressed. 
The Republic of Moldova has the highest percentage of individuals having paid a bribe in Europe, when accessing a basic service. Despite slight improvements in the last few years, the perception of corruption has not drastically changed with the police and the justiceTo address barriers that prevent citizens from having their justice needs met, OGP participating governments are working to expand transparency, accountability, and inclusion into all systems of justi... sector remaining particularly problematic.  A corruption scandal in 2014 (dubbed the "theft of the century") led to prolonged street protests but not to needed reforms. Among the promising initiatives carried out through OGP is public procurement reform, which has resulted in making public tenders fully transparent on the MTender system (launched in October 2018). Under the pro-European government, which campaigned on an anti-corruption platform, the country looks set to launch a number of promising initiatives aimed at tackling corruption. 
Ukraine has experienced widespread corruption with last years recording steady but slow improvements on Transparency International's Corruption Perceptions Index. The Revolution of Dignity in 2014 ushered in a number of reforms that turned Ukraine into a testing ground for innovative tools to fight corruption. In partnership with the civil society, Ukraine created a transparent public procurement system ProZorro which in just the first two years, saved the government an estimated EUR 1,8 billion and the number of new businesses – including SMEs – bidding for contracts increased by 50 percent. A similar platform designed for transparent lease and sale of public property, opened business access to previously abandoned, Soviet-era assets and enabled public monitoring of transactions. In 2015, Ukraine became the first country in the world to launch a public register of beneficial ownershipDisclosing beneficial owners — those who ultimately control or profit from a business — is essential for combating corruption, stemming illicit financial flows, and fighting tax evasion. Technical... of companies, while the mandatory online asset disclosureAsset declaration laws are an essential safeguard against corruption that require public servants to disclose information on their wealth, possessions, and other interests. Technical specifications: A... system created an unprecedented level of transparency on the wealth owned by public officials and triggered several investigations into unjustified wealth. Finally, Ukraine has gradually established the anti-corruption institutional framework, including the National Anti-Corruption Bureau and the High Anti-Corruption Court, institutions that continue to function despite the ongoing war by Russia. 
All three countries need to stamp out vested interests and demonstrate a successful track record in fighting corruption if they are to move ahead in the accession process. The next round of OGP action plans offers an opportunity to start planting the seeds for necessary changes.
In Georgia, the EU has recommended bringing all key anti-corruption functions under the independent agency to rigorously address high-level corruption cases, echoing OGP's Independent Reporting Mechanism (IRM)The Independent Reporting Mechanism (IRM) is OGP's accountability arm and the main means of tracking progress in participating countries. The IRM provides independent, evidence-based, and objective ... recommendations from the country's last action planAction plans are at the core of a government's participation in OGP. They are the product of a co-creation process in which government and civil society jointly develop commitments to open governmen.... In the Republic of Moldova, the EU recommends proactive and efficient investigations on corruption and improving public procurement at all levels, closely resembling an IRM recommendation to continue reforms on open contractingA transparent procurement process, known as open contracting, increases competition, improves public service delivery, and ensures governments better value for their money. Technical specifications: C.... In Ukraine, the EU recommends completing important appointments of heads of anti-corruption institutionsGovernment agencies like anti-corruption commissions and ombudsman offices are key actors in advancing laws and policies related to anti-corruption. Technical specifications: Commitments of this type ... through transparent selection processes and ensuring effective anti-money laundering legislationCreating and passing legislation is one of the most effective ways of ensuring open government reforms have long-lasting effects on government practices. Technical specifications: Act of creating or r.... 
Reforming the justice system is an essential part of the fight against corruption and is named a priority for all three countries. While Georgia and Ukraine have undertaken initial steps, the EU notes the need for decisive measures to ensure independence of justice institutions, including transparent and merit-based selection of judges and members of the High Council of Justice. For the Republic of Moldova, the EU recommends completing essential steps of the recently launched justice reform and ensuring integrity of the process. Similarly, the IRM has recommended that in the next action plan, the Republic of Moldova commits to the transparency of the selection, promotion, and dismissal of judges and ensuring that all court cases are assigned randomly. 
Although different in many ways, the three countries have a lot in common and now, more than ever, share a strong incentive to address their Soviet legacies of entrenched cronyism. All three countries have vibrant civil societies which have proven to be indispensable in the fight against corruption and the path to a European future. Anti-corruption laws, largely complying with European standards are in place and transparency tools, many of which have been piloted through OGP, have proven valuable in detecting and exposing corruption. 
What needs to follow is accountability, which entails effective investigation and prosecution of corruption. To make headway on the path to EU membership, the three countries need to show that anti-corruption laws are enforced, institutions are free of political interference and deliver justice in holding the corrupt accountable. 
Related Content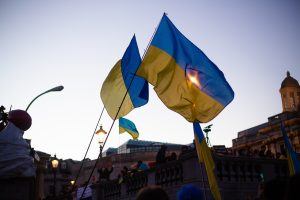 Ukraine's Inspiring Journey in the Open Government Partnership
Take a look at Ukraine's 10-year journey as a champion in OGP, their progress that has been tragically interrupted by the war, and how reformers continue to live by and…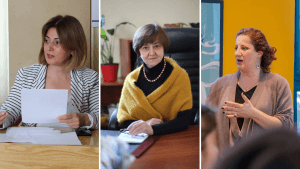 Faces of Open Government: Local Reformers in the Eastern Partnership
In this interview, we talk with the government points of contacts for Khmelnytskyi, Ukraine; Ozurgeti, Georgia; and Vanadzor, Armenia to learn how their first OGP action plans are going.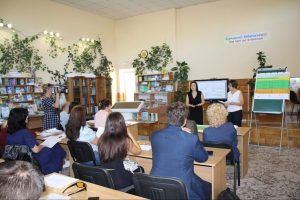 A Look Inside OGP Local Action Plans from the Eastern Partnership
Since 2020, OGP Local has welcomed eleven new local members from the Eastern Partnership region; in 2020, we welcomed Akhaltsikhe, Khoni, and Ozurgeti in Georgia; Khmelnytskyi, Vinnytsia and Ternopil in…