Toward Gender and Youth-Focused Sustainable Development at the Local Level
The 2030 Agenda is a key tool to deepen the open government development model. Working with an array of stakeholders like the private sectorGovernments are working to open private sector practices as well — including through beneficial ownership transparency, open contracting, and regulating environmental standards. Technical specificat... More, academia, and civil society, we can work to meet the Sustainable Development GoalsOGP countries are experimenting with open government innovations to accelerate progress on the Sustainable Development Goals, particularly SDG 16+ which includes peaceful, just and inclusive societies... (SDGs) by coordinating and developing social, economic, and environmental strategies. This is a key opportunity to strengthen trust between governments and their citizens and co-create innovative solutions that lead to high-impact sustainable solutions. 
The Province of Cordoba in Argentina is committed to advancing  collaborative local implementation of the SDGs in four municipalities (Alta Gracia, Vicuña, Mackenna, San Jose de la Dormida and Freyre) through a genderOGP participating governments are bringing gender perspectives to popular policy areas, ensuring diversity in participatory processes, and specifically targeting gender gaps in policies to address gov... and youthRecognizing that investing in youth means investing in a better future, OGP participating governments are creating meaningful opportunities for youth to participate in government processes. Technical ... lens. This entails facilitating multi-stakeholder dialogue and co-developing a local sustainable development model. Local implementation is not to directly adopt the 2030 Agenda but to design participatory processes that help identify locally relevant issues and understand how the SDGs contribute to collective action and concrete steps.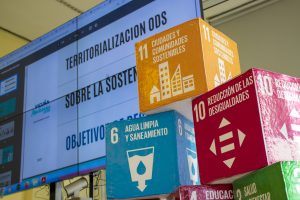 This commitmentOGP commitments are promises for reform co-created by governments and civil society and submitted as part of an action plan. Commitments typically include a description of the problem, concrete action... demands acknowledging long-lasting gender and age-based inequalities and strengthening the autonomy of women, diverse groups, and youth, and integrating their voices. 
In May, working with municipal governments, civil society organizations, and government stakeholders, OGP Local convened a space to prioritize goals and identify local actions. In each municipality, the space was participatory and collaborative.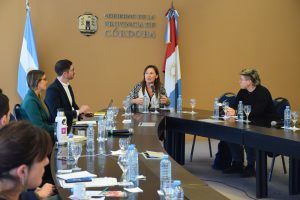 Here are some of the challenges and lessons learned from the process. 
Multi-level and multi-stakeholder governance

are key elements of municipal governments. Participatory spaces need to become true dialogue forums where conflict is seen as an opportunity for continuous governance negotiation. There is also a need to formalize these processes creatively

,

given that spaces that include non-state and diverse stakeholders promote the most sustainable public policies.

Ensure that actions are feasible. Agreements between stakeholders need to be viable. Limitations and challenges need to be clearly communicated. 

Guarantee clear, simple, and assertive communication.

The 2030 Agenda aims to set a common language and propose concepts to share with citizens and stakeholders, as well as internally.

Co-create a development map, a guide, a co-designed road map toward local development, planning for real solutions to local issues, and leveraging the SDGs.

The 2030 Agenda is an opportunity

to identify and address gaps in new, collaborative

ways, using participatory tools, focusing on internal collaboration, and engaging external stakeholders as key partners. 
As we recover from the pandemic, we need to rethink concrete policies as part of this new paradigm and ease into the transformation towards a new reality. The 2030 Agenda and open government are key pillars and cross-cutting agendas to enable this transformation. These should be guides to work toward more just, inclusive, participatory, and transparent societies. 
La Agenda 2030 es una herramienta fundamental para profundizar el modelo de desarrollo de gobierno abierto. Trabajando con una diversidad de actores como el sector privado, academia, sociedad civil, podemos alcanzar los Objetivos de Desarrollo Sostenible (ODS) coordinando y desarrollando estrategias en materia social, económica y ambiental. Esto representa una oportunidad para consolidar lazos de confianza entre los gobiernos y la ciudadanía y poder diseñar y co-crear soluciones innovadoras con resultados sostenibles y de alto impacto.
Es por ello que la Provincia de Córdoba en Argentina se comprometió a lograr una territorialización colaborativa de los ODS en cuatro municipios (Alta Gracia, Vicuña Mackenna, San José de la Dormida y Freyre) acompañado de una perspectiva de género y un enfoque de juventudes. Esto implica la promoción del diálogo multiactoral y la co-construcción de un modelo de desarrollo local sostenible. La territorialización no supone una receta de adopción de la Agenda 2030, sino más bien la creación de procesos participativos que permitan identificar las problemáticas locales y comprender cómo los ODS contribuyen a una definición colectiva de acciones y respuestas concretas.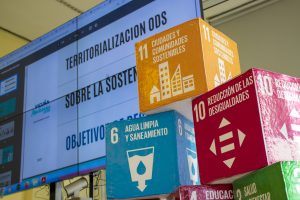 Este compromiso requiere un trabajo en pos del reconocimiento de las desigualdades persistentes por motivos de género y edad. En otras palabras, significa dar respuesta a las brechas de género y generacionales, a partir del fortalecimiento de las autonomías de las mujeres, las diversidades y las juventudes, y la incorporación de sus voces.
En el mes de mayo, junto a los gobiernos municipales, las organizaciones de la sociedad civil, actores gubernamentales que acompañan el proceso, y OGP Local se trabajó en un encuentro para avanzar en las etapas de priorización de metas y planificación de líneas de acción a nivel local. Los ejes que guiaron el encuentro fueron la participación y la colaboración, elementos resaltados en cada experiencia municipal.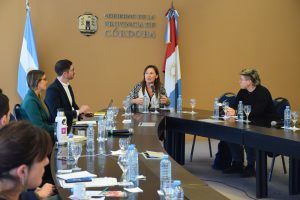 Estos son algunos aprendizajes y desafíos que surgieron del encuentro:
La gobernanza multinivel y multiactoral son mecanismos fundamentales en la gestión municipal. Es necesario transformar los espacios de participación en espacios de diálogo reales donde el conflicto se vea como una oportunidad para la negociación constante en la gobernanza. También debemos institucionalizarlos de manera creativa sabiendo que las mesas con actores no estatales y diversos, son las que generan políticas públicas más sostenibles.
Asegurar factibilidad en las acciones. En los acuerdos entre partes debe existir una posibilidad clara de viabilidad en la gestión. Es necesario comunicar los limitantes o desafíos que los mismos gobiernos enfrentan para articular y llevar adelante propuestas con otros sectores.
La comunicación debe ser clara, sencilla y asertiva. La Agenda 2030 pretende unificar un lenguaje común, y proponer conceptos para el momento de transmitir a la ciudadanía y grupos de interés la gestión, y también a los propios grupos internos.
Co-creación de un mapa de desarrollo, una guía, una ruta co-construida para ese camino hacia el desarrollo local, canalizando y planificando soluciones reales a las problemáticas locales mediante los ODS.
La Agenda 2030 es una oportunidad para ver dónde no se ha trabajado y así, abordar esos vacíos desde nuevas formas colaborativas y con herramientas de participación ciudadana, haciendo foco en la colaboración interna y considerando a los actores externos como aliados y aliadas necesarios, fortaleciendo esos grupos de acción.
Es fundamental repensar las políticas concretas en el marco de un nuevo paradigma, en vías de recuperación de la pandemia y en la transformación de esta nueva realidad a la que el mundo se está adaptando. La Agenda 2030 y el paradigma de gobierno abierto son dos pilares fundamentales y agendas transversales en este contexto de transformación, y deben funcionar como guías para acompañar cada paso hacia sociedades más justas, inclusivas, participativas y transparentes.
Related Content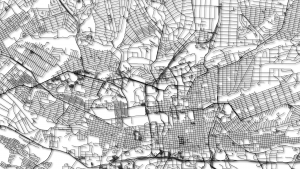 OGP Local Handbook
The OGP Local Handbook contains the rules for joining and participating in OGP Local, to create and implement open government action plans.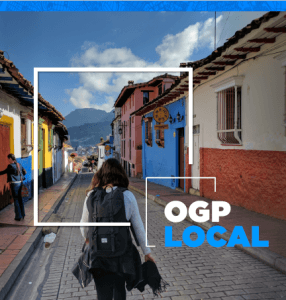 OGP Local Brochure (2021)
Why Local? The OGP process provides a unique space to explore local solutions for global challenges. For example, many OGP Local members use their action plans to localize, advance and…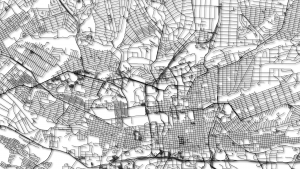 IRM in a Box: A Toolkit for OGP Local Monitoring Bodies