Faces of Open Government: Clem Agba
Looking back at Nigeria's time with OGP, what are some of your proudest moments?
OGP's implementation in Nigeria has been on the rise since the country joined in 2016. Nigeria has implemented two national action plans since then. The third was recently signed by President Muhammadu Buhari and is currently rolling out.
Looking at the journey thus far, I can say that I am very proud of our achievements with regards to the development of the beneficial ownership register, public financial management reforms, and more. These feats wouldn't have been possible without the tireless efforts of reformers in the country.
OGP's co-creative principle played out strongly in facilitating Nigeria's achievements. There is increased partnership and synergy between the government and non-government stakeholders in driving the reform agenda in the country. Subject matter specialists and technocrats from both the government and non-governmental sectors are contributing to change and civil society involvement in governance has expanded through advocacy and technical support which has contributed immensely in facilitating the reforms achieved thus far.
Nigeria has advanced many open government reforms since it joined OGP in 2016, including enhancing beneficial ownership transparencyDisclosing beneficial owners — those who ultimately control or profit from a business — is essential for combating corruption, stemming illicit financial flows, and fighting tax evasion. Technical... More in the extractives sector. Why was that issue such a priority for Nigeria?
Prior to President Muhammadu Buhari's assumption into office in 2015, the economic and financial crimes indicators were worrisome. OGP is a child of necessity occasioned by the desire to eliminate corruption in governance through transparencyAccording to OGP's Articles of Governance, transparency occurs when "government-held information (including on activities and decisions) is open, comprehensive, timely, freely available to the pub... More and accountability, which led to Nigeria joining the global initiative in 2016. All Extractive IndustriesApplying open government values of transparency, participation, and accountability to extractive industries can decrease corruption, safeguard community interests and needs, and support environmental ... Transparency Initiative implementing countries including Nigeria are expected to maintain a publicly available register of the beneficial owners of the corporate entities. In line with this charge, Nigeria Extractive Industries Transparency Initiative (NEITI) ensured that Nigeria developed a beneficial ownership register of oil companies operating in the country. This register initially created by NEITI is being linked to the more expansive beneficial ownership registers for the oil and gas sector, mining sector and for all companies in Nigeria in collaboration with the Department of Petroleum Resources (DPR), the Mining Cadastre Office (MCO) and the Corporate Affairs Commission.
The issue is a priority for Nigeria because of the anonymity that is related to non-disclosure. It enables many illegal activities, such as taxPlacing transparency, accountability, and participation at the center of tax policy can ensure that burdens are distributed equitably across society. Technical specifications: Commitments related to c... evasion, corruption, money laundering, and financing of terrorism to take place out of the view of law enforcement authorities. Having a comprehensive beneficial ownership register will help to insulate the country, its citizens, and the legitimate businesses operating in Nigeria from the hazards of corporate anonymity and promote transparency and accountability.
The beneficial ownership register has been celebrated by many stakeholders and international organizations and even received the OGP Impact Award for Africa and the Middle East in 2021. What do you think contributed to its success?  What lessons can other countries learn from your experience?
Nigeria's feat developing the beneficial ownership register is attributable first to the political will exhibited by President Buhari who promised to eliminate corruption in all its ramifications and forms in his  inaugural speech of 2015. This effort has been sustained with his embrace of institutionalizing public financial management reforms in the country. Without the president's sustained and deliberate effort, this feat would not have happened. 
Secondly, the support of the World Bank throughout the process of developing the register is another factor and  lesson worth sharing. The World Bank is renowned for its professionalism and focus on results delivery in line with its vision of shared prosperity and poverty alleviation which drove the development of the BO register.
Thirdly, the implementing agency, the Corporate Affairs Commission, and the OGP national secretariat and other key stakeholders collaboratively worked to champion the development of the beneficial ownership register.
Nigeria has been a member of the OGP Steering Committee since 2019, playing an important role in creating and launching OGP's 2023-2028 Strategy. How can governments such as Nigeria's help implement the new strategic shifts and goals envisioned by the OGP community?
Nigeria stands to support the implementation of OGP's new strategic shifts of becoming a more political, people centered, and inspiring partnership by suggesting the following strategies to be considered for adoption by the OGP global towards the delivery of the 2023-2028 OGP strategy:
In line with OGP's reinforcing goal of inspiring open government innovations, evidence, and stories, a performance measurement system, for delivering the strategy should be introduced. Countries could be assessed on their deliverables.

To accelerate progress on open government reforms, OGP should institutionalize peer review sessions beyond what the IRM does by facilitating more opportunities for countries to share experiences on OGP implementation according to commitment

OGP commitments are promises for reform co-created by governments and civil society and submitted as part of an action plan. Commitments typically include a description of the problem, concrete action...

areas. The engagement will serve as a shared learning platform to identify what works well and what needs to be done differently with consideration for country specifics and peculiarities.

To encourage the implementation of open government as central to how all levels and branches of government function and deliver on their priorities. The implementation of open government as central to how all levels and branches of government function and deliver on their priorities, will need to be done with OGP members  ensuring that OGP's new strategic thinking is permeated in their national and local action plans. Also, the window period for action plans that are still being implemented should be targeted to ensure this new thinking is reflected accordingly to address local peculiarities while considering the new strategic shifts.

To support the adoption of OGP principles, OGP will need to partner with donor and development partners to initiate new programs that can be implemented in countries. Examples of programs include the one experienced under the States Fiscal Transparency, Accountability and Sustainability (SFTAS) Project implemented in Nigeria. By so doing, rewards and incentives will be tied to performance by countries in their implementation of OGP.

Governments such as Nigeria can help to implement the new strategic shifts and goals envisioned by the OGP community by leveraging on national structures such as the National Economic Council in Nigeria. This will stand to create visibility and buy for OGP implementation at the policy level.

Finally, the OGP global should adopt best practice of specifically targeting the National Secretariat staff across the implementing countries for fit for purpose workshops or capacity building

Enhancing the skills, abilities, and processes of public servants, civil society, and citizens is essential to achieving long-lasting results in opening government. Technical specifications: Set of ac...

in specialization areas like Communication, Civil Society, Monitoring and Evaluation, ICT, and beyond. This stands to build the capacity of the coordinating partners with the basic knowledge, skills, latest trends and innovations in OGP implementation to be stepped down.
Related Content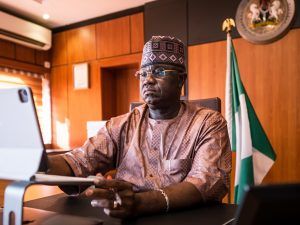 Part 1: Building Political Will for Beneficial Ownership Transparency in Nigeria
Learn how Nigeria is achieving key milestones in beneficial ownership transparency through their engagement in OGP – from gaining political will within key institutions to navigating conversations between government, businesses,…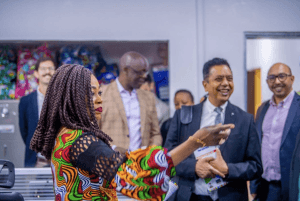 Champions
Part 2: The Next Chapter for Beneficial Ownership Transparency in Nigeria
Explore Nigeria's next chapter in advancing beneficial ownership transparency, from their engagement in OGP to a recent visit from the OGP Support Unit to discuss the sustainability of reforms ahead…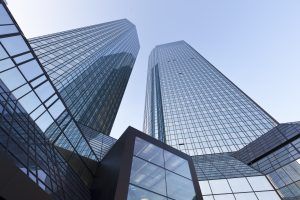 Beneficial Ownership
Beneficial ownership transparency has emerged as an important policy tool in countries for combating corruption, stemming illicit financial flows, and fighting tax evasion.