Five Ways to Explore the Toolkit and Case Navigator for Open Government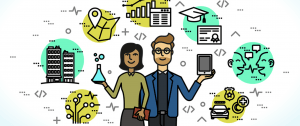 Reformers inside and outside governments across the world face all sorts of different challenges. And no two challenges are the same. Yet, I am asked the same question during almost every OECD open government mission: Where can we find inspirational open government practices and tools to put into practice? 
With the adoption of the OECD Recommendation of the Council on Open Government in 2017, a key opportunity presented itself. As we worked on developing a toolkit to support countries' implementation of the 10 pillars of the Recommendation, we knew we did not want to create yet another toolkit. We had an integrated platform in mind, a one-stop-shop that could be used as a compass to guide reformers and a filter for the vast amount of toolkits, methods, handbooks and cases out there. So we decided to team up with the OECD's Observatory for Public Sector Innovation (OPSI), and the OGP Support Unit, to do just that. 
The "Toolkit and Case Navigator for Open Government" is a unique platform for reformers looking for inspiration and resources. It connects users that are facing a challenge or problem with (1) concrete "how-to" information, (2) innovative good practice cases that exemplify a solution, and (3) open government experts to help take the discussion forward. 
Want to learn more? Here are five different ways you can use the platform: 
Get inspired

: Novel initiatives to strengthen transparency, integrity, accountability and stakeholder participation are being implemented every day. The platform features a library of cases from across the world, easily searchable by geography or topic. Have you heard of the winners of our recent call for innovative open government practices? Check out some great cases from

Argentina

,

Ireland

,

Spain

and

Tunisia

. 

Get practical

: There is a

myriad of toolkits

that can help you develop the necessary skills to implement your open government innovation. Depending on your needs, the platform will guide you through the range of toolkits available so that you find one suited for the challenge at hand. Have we missed an important toolkit? Share yours

here

. 

Get talking

: The platform features more than just useful resources. It also allows you to get in touch with peers, experts and the reformers behind the innovative cases featured.  Register

here

and get talking! 

Get the real deal

: We have made sure to include details on the

impact

of the cases featured on our platform, on the

partnerships

that were necessary to implement them, and most importantly, on the

lessons learned

throughout the process. Not your ordinary case description!

Get specific

: Open government is being applied in all sectors and fields. The OECD and OGP are therefore launching thematic calls for good practice cases on a regular basis. Our latest call is on

deliberative processes used by public institutions for policy-making.

There is more to come, so stay tuned!
In addition to these features, we're developing a program that will offer you specific tools and case studies and connect you with fellow experts based on the specific problem you are facing or your desired action. Are you looking to develop a new open government strategy and want to ensure it will lead to concrete results? Want to focus more on the local level? Or are you finding it difficult to monitor and evaluate an open government initiative? Get in touch and tell us more by emailing opengov@oecd.org  
The power of open government lies in the collaborative efforts of reformers inside and outside governments. Help us make the Toolkit and Case Navigator a living and useful resource. Join the community!
Los reformadores de dentro y fuera del gobierno en todo el mundo enfrentan todo tipo de retos. Ningún reto es igual al otro; sin embargo, en casi todas las misiones de gobierno abierto de la OCDE me preguntan lo mismo: ¿En dónde podemos encontrar prácticas de gobierno abierto inspiradoras y prácticas para implementar? 
Con la adopción de la Recomendación de la OCDE del Consejo sobre Gobierno Abierto en 2017, se presentó una oportunidad única. Cuando empezamos a desarrollar la caja de herramientas para apoyar la implementación de los diez pilares de la recomendación, sabíamos que no queríamos crear una caja de herramientas más. Teníamos en mente una plataforma integral y única que podría servir de brújula a los reformadores y de filtro para la gran cantidad de cajas de herramientas, métodos y manuales que existen. Decidimos asociarnos con el Observatorio de la OCDE para la Innovación en el Sector Público (OPSI) y con la Unidad de Apoyo para lograrlo.  
La "Caja de herramientas y navegador de casos de gobierno abierto" es una plataforma única que los reformadores que están buscando recursos pueden utilizar como inspiración. Conecta a los usuarios que están enfrentando algún reto o problema con (1) información concreta de cómo resolverlo, (2) casos con buenas prácticas que ilustran soluciones y (3) expertos de gobierno abierto que pueden ayudar en la discusión.
¿Quieres saber más? A continuación presentamos cinco formas en las que puedes usar la plataforma:
Encuentra inspiración:

todos los días se implementan nuevas iniciativas para fortalecer la transparencia, la integridad, la rendición de cuentas y la participación de actores. La plataforma incluye un catálogo de casos de todo el mundo que puedes buscar de forma fácil por área geográfica o por tema. ¿Has escuchado hablar de los ganadores de nuestra reciente convocatoria de prácticas de gobierno abierto innovadoras? Consulta nuestros casos de

Argentina

,

Irlanda

,

España

y

Túnez

.

Aplica:

Existe un sinnúmero de herramientas que te pueden ayudar a desarrollar las capacidades necesarias para implementar tu práctica de gobierno abierto. Dependiendo de tus necesidades, la plataforma te guiará por las herramientas disponibles para que puedas encontrar la que necesitas para abordar tus retos. ¿Nos faltó alguna herramienta? Comparte la tuya

aquí

.

Haz contactos: La plataforma incluye más que recursos útiles. También te permite contactar a socios, expertos y los reformadores detrás de los casos innovadores. ¡Regístrate aquí y haz contactos!
Entérate de lo importante. Nos aseguramos de incluir detalles sobre el impacto de los casos incluidos en la plataforma, sobre las alianzas que fueron necesarias para implementarlos y, lo que es más importante, sobre las lecciones aprendidas en el proceso. ¡No es cualquier descripción de caso!
Enfócate: El gobierno abierto se está aplicando en todos los sectores y campos. La OCDE y OGP están lanzando convocatorias temáticas sobre casos de buenas prácticas. Nuestra más reciente convocatoria es sobre los procesos deliberativos utilizados por las instituciones públicas para el diseño de políticas. Pronto publicaremos más.
Además de estas características, estamos desarrollando un programa que te brindará herramientas específicas y casos de estudio y te conectará con expertos según el problema que estás enfrentando o tu acción deseada. ¿Estás buscando desarrollar una nueva estrategia de gobierno abierto y quieres asegurar que llevará a resultados concretos? ¿Quieres enfocarte más en el nivel local? ¿Tienes problemas para monitorear y evaluar una iniciativa de gobierno abierto? Ponte en contacto con nosotros a través del correo opengov@oecd.org  
El poder del gobierno abierto está en los esfuerzos colaborativos de los reformadores dentro y fuera de los gobiernos. Ayúdanos a hacer de la Caja de herramientas y buscador de casos un recurso vivo y útil. ¡Únete a la comunidad!