OGP's Approach to Peer Exchange: The Example of Beneficial Ownership
When members join the Open Government PartnershipThe Open Government Partnership (OGP) is a multi-stakeholder initiative focused on improving government transparency, ensuring opportunities for citizen participation in public matters, and strengthen... More (OGP), they commit to co-creating and implementing concrete open government reforms. Thankfully OGP members are not alone in undertaking this process, rather they are part of a community of reformers from 78 countries and 76 local governments working on similar issues. In support of this community, the OGP Support UnitThe OGP Support Unit is a small, permanent group of staff that work closely with the Steering Committee and the Independent Reporting Mechanism to advance the goals of the Open Government Partnership.... convenes OGP reformers for peer learning and exchange opportunities. 
Peer exchange is an essential component of the OGP model, as it can inspire reformers, provide a safe space for discussing common challenges, serve as a platform of joint problem solving, and strengthen the sense of community among reformers working to open their governments. For example, OGP has organized peer exchanges among countries moving their co-creation processCollaboration between government, civil society and other stakeholders (e.g., citizens, academics, private sector) is at the heart of the OGP process. Participating governments must ensure that a dive... online due to COVID-19 where government and civil society representatives shared challenges and innovative solutions for reaching citizens during a crisis.
In recent months, OGP has seen high levels of interest from countries across regions to learn from the experiences of their peers on the issue of beneficial ownership transparency, as this is a newly evolving area when it comes to the implementation of reforms. Reformers are working to require companies to disclose the beneficial owner who ultimately controls or profits from a business, in order to prevent anonymous companies from hiding corruption. Beneficial ownership transparencyDisclosing beneficial owners — those who ultimately control or profit from a business — is essential for combating corruption, stemming illicit financial flows, and fighting tax evasion. Technical... is a rapidly growing thematic area in OGP action plans – from one country, the United Kingdom, in 2013 to now over 25 countries. These commitments range from establishing registers of companies working in the extractives sector, working towards public and open central registers, and ensuring that data in beneficial ownership registers is verified. 
As interest in this issue grows, reformers are eager to hear how others have dealt with challenges such as how to define a beneficial owner, integrate a register with existing databases, and build sustainable coalitions among stakeholders. OGP has convened a number of peer exchanges for reformers supporting beneficial ownership transparencyAccording to OGP's Articles of Governance, transparency occurs when "government-held information (including on activities and decisions) is open, comprehensive, timely, freely available to the pub... More in their countries, each designed "fit for purpose" based on the needs and challenges of the participants and in collaboration with key thematic partners. This can take the form of narrowly focusing on a defined problem and brainstorming solutions, inviting international partners to share their expertise, or providing a venue for countries to update their peers on their latest work to build a broader community around beneficial ownership transparency. Bringing these stakeholders together provides an opportunity for timely matchmaking of international or regional advocates to advance country action.
Combatting common challenges
When reformers in the Philippines raised specific challenges in harmonizing data privacy concerns with beneficial ownership reform and building private sector buy-in, OGP and the Extractive Industries Transparency Initiative (EITI) organized a cross-regional peer exchange to discuss these issues. OGP identified and convened other peer countries and partners – including government, civil society and private sector participants from Nigeria, Indonesia, Armenia, Mongolia, and the Philippines – for a virtual exchange and discussion on some of the challenges to implementing beneficial ownership transparency reform in the Philippines. Learn more in this blog post.
Convening regional actors to share a state-of-play
With many countries in the Western Balkans working towards EU membership, the region faces common requirements in line with the EU's Anti Money Laundering Directive, which requires a minimum level of beneficial ownership disclosure in EU member countries. In working with countries in the region to advance beneficial ownership transparency reform through their action plans, the OGP Support Unit identified opportunities for closer cooperation and information sharing. OGP convened government representatives from Western Balkans countries to share the current BOT "state-of-play" in their countries and discuss common challenges they are currently facing, to create a peer support network for reformers in the region.
Building community among reformers
Eastern Partnership countries are all at different stages of implementing beneficial ownership reform in their countries. This provided a unique opportunity for a regional peer exchange event where countries further along in the reform process could share lessons, mistakes and advice with countries who have successfully implemented a similar reform. The peer exchange convened civil society and private sectorGovernments are working to open private sector practices as well — including through beneficial ownership transparency, open contracting, and regulating environmental standards. Technical specificat... actors from Armenia, Georgia, the Republic of Moldova and Ukraine and explored entry points to reform, how BOT reform can align with the opening of procurement processes, privacy issues, BOT verification approaches and what strategies advocates are using throughout the region. International partners, including EITI, OpenOwnership, Open ContractingA transparent procurement process, known as open contracting, increases competition, improves public service delivery, and ensures governments better value for their money. Technical specifications: C... Partnership and OECD, spoke about international standards and regional trends in beneficial ownership, providing useful grounding information for the discussion and a global perspective on BOT reform.
Pairing the political with the technical
In response to growing interest in beneficial ownership disclosure in Africa, particularly in the extractives sector, OGP, EITI and OpenOwnership convened a two-day event with leaders from government, civil society, public sector and business from across the continent. Day one featured a high-level discussion with speakers from the region, including representatives from UNECA, AfDB and OECD, who made powerful value propositions for the need to accelerate and prioritize beneficial ownership transparency in tackling corruption in the areas of development, extractives, taxPlacing transparency, accountability, and participation at the center of tax policy can ensure that burdens are distributed equitably across society. Technical specifications: Commitments related to c... and business in Africa. Day two consisted of a technical workshop aimed at building the capacity of practitioners from government, civil society and business to effectively address legal barriers to beneficial ownership disclosure, improve quality data collection and enhance options of data usage by stakeholders. Reformers shared best practices and tools to directly inform the commitments being currently co-created and implemented. This event leveraged partnerships with thematic experts and was designed to garner political support for reforms and build the technical capacity of practitioners for implementation. 
Sustaining Peer Learning
In addition to peer learning events, OGP convenes networks of peer countries and partners to sustain conversations and connections among reformers working towards BOT. Co-convened by OGP and OpenOwnership, the Beneficial Ownership Leadership Group includes a core group of actors working to drive the global policy shift towards free, open beneficial ownership data. Members have shared valuable experiences at peer learning events. At a regional level, the Latin America Beneficial Ownership Community of Practice brings together government officials and civil society organizations from Latin American countries working to advance beneficial ownership transparency through commitments in their OGP action plans. These peer networks have grown out of successful peer exchange events.
The benefits of sustaining peer learning and engagement are not limited to beneficial ownership transparency. OGP also convenes reformers advancing initiatives in areas like algorithmic accountability and water and open government. OGP peer exchanges are a valuable tool for helping reformers build momentum both in-country and at the global level.  As reformers work to open government through concrete reforms, connection with peers across the world can help build a common sense of purpose in the larger fight against closed and corrupt government.
Cuando se incorporan a la Alianza para el Gobierno Abierto (OGP por sus siglas en inglés), sus miembros se comprometen a cocrear e implementar reformas de gobierno abierto concretas. Afortunadamente, los miembros de OGP no están solos en este proceso, sino que forman parte de una comunidad de reformadores de 78 países y 76 gobiernos locales que están trabajando en temas similares. Para apoyar a esta comunidad la Unidad de Apoyo de OGP reúne a los reformadores de OGP a través de diversas oportunidades de intercambios de experiencias.
Los intercambios de experiencias son un elemento fundamental del modelo de OGP, pues ayuda a inspirar a reformadores, ofrece un espacio para discutir retos comunes, representa una plataforma para la resolución conjunta de problemas y fortalece el espíritu comunitario entre los reformadores que están trabajando en abrir sus gobiernos. Por ejemplo, OGP ha organizado intercambios de experiencias entre los países que están llevando sus procesos de cocreación a espacios virtuales debido al COVID-19. En estos intercambios, representantes de gobierno y la sociedad civil han compartido sus retos y soluciones innovadoras para conectar con la ciudadanía en tiempos de crisis. 
En los últimos meses, OGP ha notado que hay un creciente interés por parte de países de todas las regiones por aprender de las experiencias de otros países sobre la transparencia en los beneficiarios reales, tema nuevo y cambiante. Los reformadores están trabajando en exigir a las empresas dar a conocer los beneficiarios reales que controlan y se benefician del negocio, con el fin de evitar que las empresas anónimas sean medios para la corrupción. El tema de la transparencia en los beneficiarios reales está creciendo rápidamente en los planes de acción de OGP, desde un solo país, el Reino Unido, en 2013, hasta más de 25 países. Estos compromisos incluyen acciones como el establecimiento de registros de empresas del sector extractivo, la creación de registros centrales y asegurar que los datos que se incluyen en los registros de beneficiarios reales sean verificados.   
El interés en el tema es cada vez mayor, por lo que los reformadores están interesados en entender cómo es que otros países han atendido algunos retos, por ejemplo el establecimiento de definiciones del término beneficiario real, cómo integrar un registro con las bases de datos que ya existen y cómo crear coaliciones sustentables con diferentes actores. OGP ha convocado diversos intercambios para los reformadores que están impulsando acciones de transparencia en los beneficiarios reales en sus países, diseñados en función de las necesidades y retos de los participantes y en colaboración con socios temáticos clave. Esto puede implicar enfocarse en un problema en particular y aportar ideas de soluciones, invitar a socios internacionales a compartir su experiencia, crear un espacio para que los países puedan informar a otros sobre su trabajo o formar una comunidad de transparencia en los beneficiarios reales. Reunir a estos actores representa una oportunidad para conectar a socios internacionales o regionales en el impulso a acciones a nivel de los países.
Enfrentando retos comunes
Cuando los reformadores de Filipinas identificaron retos puntuales sobre cómo balancear las preocupaciones de privacidad con las reformas de beneficiarios reales y cómo lograr la aceptación del sector privado, OGP y la Iniciativa para la Transparencia en las Industrias Extractivas (EITI por sus siglas en inglés) organizaron un intercambio inter-regional para discutir estos temas. OGP identificó y reunió a otros socios, incluyendo a participantes de gobierno, la sociedad civil y el sector privado, de Nigeria, Indonesia, Armenia, Mongolia y Filipinas. Los participantes se reunieron en un intercambio virtual en el que discutieron algunos retos que enfrentaron cuando se implementó la reforma de transparencia en los beneficiarios reales de Filipinas. En ese blog puedes leer más al respecto.  
Reuniones de actores regionales para compartir el estado de las cosas
Muchos países de los Balcanes occidentales están trabajando en incorporase a la Unión Europea, por lo que la región está tratando en cumplir con los requisitos de la Directiva Europea contra el Lavado de Dinero, la cual exige un mínimo de transparencia en los beneficiarios reales para los miembros de la Unión Europea. Trabajando con los países de la región para impulsar reformas de transparencia en los beneficiarios reales a través de sus planes de acción, la Unidad de Apoyo de OGP identificó oportunidades para una mejor cooperación e intercambio de experiencias. OGP reunió a representantes de los Balcanes occidentales para compartir el estado de las cosas sobre beneficiarios reales en sus países y discutir los retos comunes que actualmente enfrentan con el fin de crear una red de apoyo para los reformadores de la región.
Creando una comunidad de reformadores
Los países de la Asociación Europea Oriental se encuentran en diferentes fases de la implementación de reformas de beneficiarios reales en sus países. Así, se generó una oportunidad única para organizar un evento regional de intercambios de experiencias en los que los países más adelantados en el proceso compartieron sus lecciones aprendidas, errores y consejos con los países que están implementando reformas similares. En el intercambio participaron actores de la sociedad civil y el sector privado de Armenia, Georgia, la República de Moldavia e Ucrania. En el evento se exploraron puntos de entrada para reformas, cómo la transparencia en los beneficiarios reales puede alinearse con la apertura de los procesos de adquisiciones, temas de privacidad, verificación de beneficiarios reales y las estrategias que los impulsores del tema están impulsando en toda la región. Socios internacionales, incluyendo la EITI, OpenOwnership, Open Contracting Partnership y la CODE, presentaron puntos sobre los estándares internacionales y tendencias regionales en los beneficiarios reales, ofreciendo información útil a la discusión y una perspectiva global para estas reformas. 
Conectando lo político con lo técnico
Respondiendo al creciente interés en la transparencia en los beneficiarios reales que está ocurriendo en África, sobre todo en el sector extractivo, OGP, EITI y OpenOwnership convocaron a un evento de dos días en el que participaron líderes del gobierno, la sociedad civil, el sector público y empresas de todo el continente. El primer día se llevó a cabo una discusión de alto nivel con actores de la región, incluyendo a representantes de la UNECA, AfDB y la OCDE, quienes presentaron propuestas importantes sobre la necesidad de acelerar y priorizar la transparencia en los beneficiarios reales para la lucha contra la corrupción en las áreas de desarrollo, industrias extractivas, impuestos y negocios en África. El segundo día consistió en un taller técnico dirigido a desarrollar las capacidades de actores del gobierno, la sociedad civil y empresas con el fin de atender las barreras legales a la transparencia en los beneficiarios reales, mejorar la calidad de los datos y aumentar las opciones para el uso de los datos. Los reformadores compartieron sus buenas prácticas y herramientas que pueden ayudar a diseñar los compromisos que actualmente están en proceso de cocreación y de implementación. El evento aprovechó las alianzas con expertos temáticos y fue diseñada para lograr el apoyo político para reformas, además de desarrollar las capacidades técnicas de los actores para la implementación.
Aprendizaje continuo entre pares
Además de los intercambios entre pares, OGP genera redes de países y socios para mantener conversaciones y conexiones entre los reformadores que están trabajando en la transparencia en los beneficiarios reales. Coorganizado por OGP y OpenOwnership, el Grupo de Liderazgo de Beneficiarios Reales incluye un grupo núcleo de actores que están impulsando la política global hacia la disponibilidad de datos de beneficiarios reales. En este espacio, los miembros comparten sus experiencias en eventos de aprendizaje. A nivel regional, la Comunidad de Práctica de Beneficiarios Reales de Latinoamérica reúne a los funcionarios de gobierno y organizaciones de la sociedad civil de Latinoamérica que están trabajando en impulsar la transparencia en los beneficiarios reales a través de sus planes de acción de OGP. Estas redes de intercambio han surgido a partir de eventos de intercambios de experiencias.
Los beneficios de los aprendizajes e interacciones continuas no se dan solamente en el tema de transparencia en los beneficiarios reales. OGP también reúne a reformadores que están impulsando iniciativas en áreas como rendición de cuentas de los algoritmos y agua y gobierno abierto. Los intercambios de experiencias de OGP son una herramienta útil para ayudar a los reformadores a generar una inercia tanto a nivel nacional como global. Para los reformadores que están trabajando en reformas concretas de gobierno abierto es importante establecer conexiones con actores de todo el mundo para crear un propósito común en el marco de la lucha contra los gobiernos cerrados y corruptos.
Related Content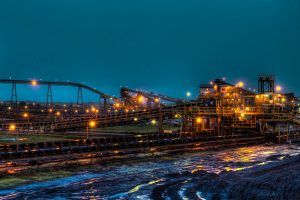 Four Ways Beneficial Ownership Transparency Can Benefit the Extractive Industries and Beyond
See how OGP members are making progress on beneficial ownership transparency, a key tool for combating tax evasion and stopping illicit financial flows.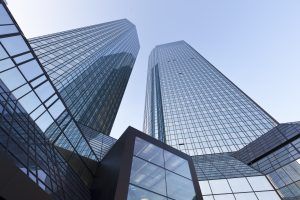 Beneficial Ownership
Beneficial ownership transparency has emerged as an important policy tool in countries for combating corruption, stemming illicit financial flows, and fighting tax evasion.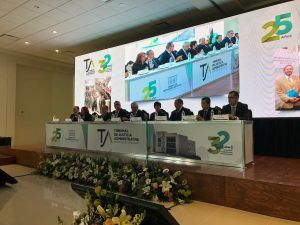 Partnerships and Coalitions
OGP convenes and participates in different coalitions and thematic groups to advance a range of issues including beneficial ownership transparency, water, and gender. OGP has also signed agreements with key…