OGP Ambassadors
OGP Ambassadors are senior figures charged with raising the partnerships profile, protecting its credibility and promoting its sustainability. Their roles are designed to complement the work and existing responsibilities of the Steering Committee members and other OGP participating governments and civil society organisations.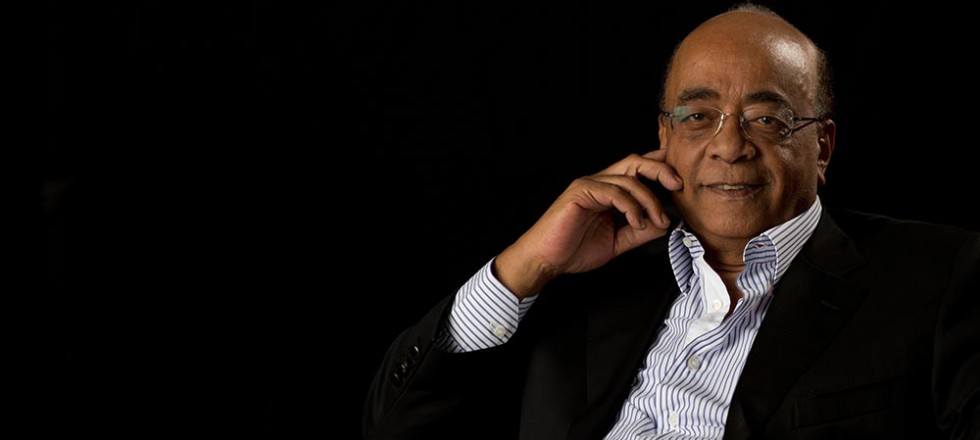 Mo Ibrahim
Dr. Mo Ibrahim is the Founder and Chair of the Mo Ibrahim Foundation which he established in 2006 to support good governance and exceptional leadership on the African continent.
Sudanese-born, Dr Ibrahim has a distinguished business career. In 1989 he founded Mobile Systems International (MSI), a world leading cellular consulting and software provider and in 1998, Celtel International, one of Africas leading mobile telephone companies which pioneered mobile services in Africa.
Dr Ibrahim is also Founding Chairman of Satya Capital Limited, a private equity fund focused on Africa.
Dr Ibrahim has received numerous honorary degrees and fellowships from a range of academic institutions and is also the recipient of a number of distinguished awards.
Mo Ibrahim became a Senior Adviser to OGPs Independent Reporting Mechanism in 2012 and was focused on protecting its credibility and strength. This role developed into a more ambassadorial role and in 2014 the Steering Committee agreed that as an existing Senior Adviser, Mo Ibrahim would become OGPs first Global Ambassador.
Related Media: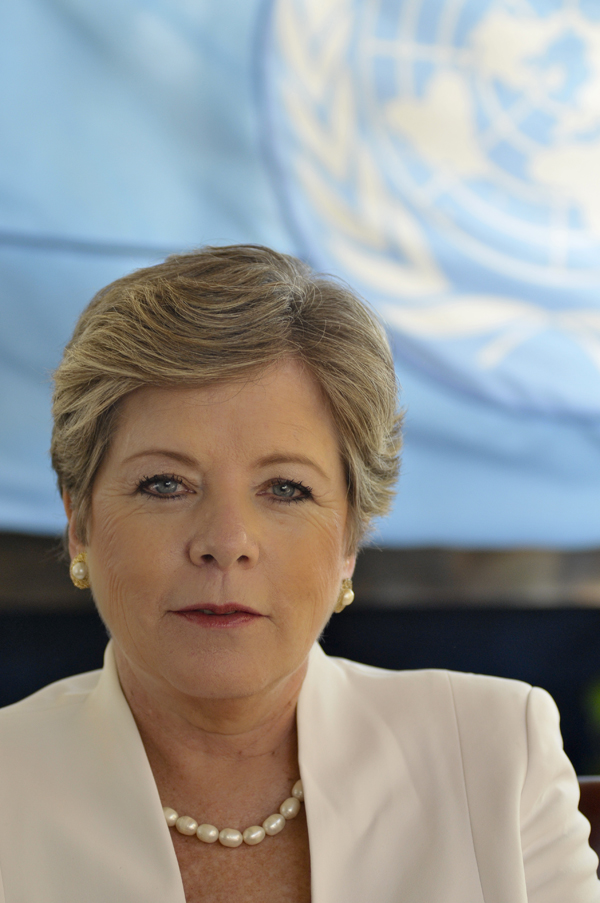 Alicia Bárcena
Ms. Bárcena assumed office as the Executive Secretary of the Economic Commission for Latin America and the Caribbean (ECLAC) on 1 July 2008.
She had previously served as the Under-Secretary-General for Management at United Nations Headquarters in New York, Chef de Cabinet and Deputy Chef de Cabinet to the former Secretary-General, Mr. Kofi Annan.
Alicia Bárcena held the post of Deputy Executive Secretary and Director of ECLAC's Environment and Human Settlements Division.
Prior to her time at ECLAC, Ms. Bárcena served as Co-ordinator of the Latin American and Caribbean Sustainable Development Programme of the United Nations Development Programme (UNDP), responsible for the Environmental Citizenship Project at the United Nations Environment Programme (UNEP).
Alicia Bárcena was the Founding Director of the Earth Council in Costa Rica, a non-governmental organization in charge of follow-up to the agreements reached at the United Nations Conference on Environment and Development (UNCED) held in Rio de Janeiro, Brazil, in 1992.
Ms. Bárcena has taught and conducted research in the Autonomous Metropolitan University of Mexico. She has published numerous articles on sustainable development, public policy, environmental issues, and public participation.
Alicia Bárcena holds a Bachelor of Science degree in Biology, and holds a Master degree in Public Administration from Harvard University. She has completed the courses for a degree of Master in Ecology, and has initiated studies for a PhD degree in Economics at the National Autonomous University of Mexico.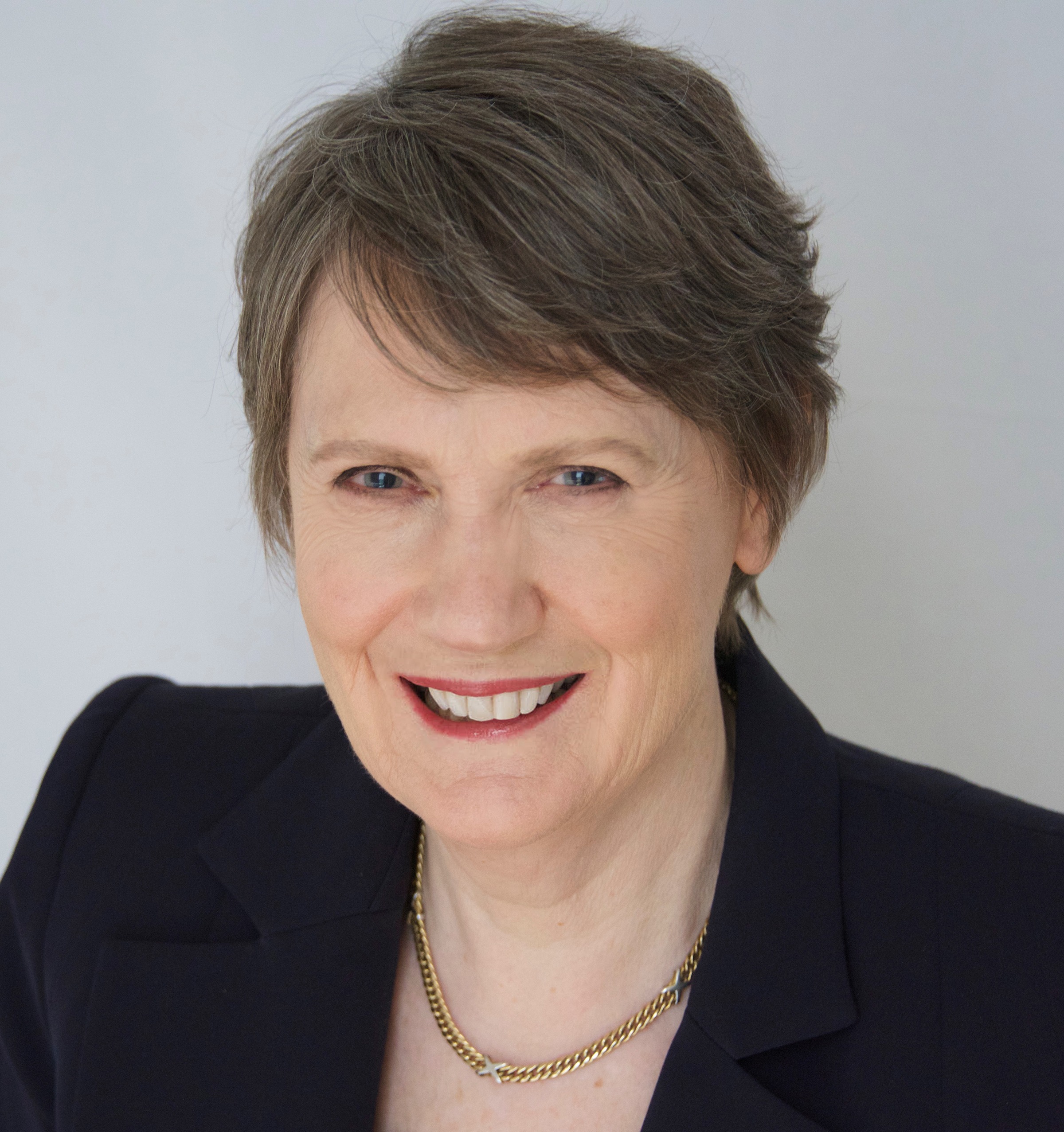 Helen Clark
Helen Clark became the Administrator of the United Nations Development Program in April 2009 and the Chair of the United Nations Development Group, a committee consisting of the heads of all UN funds, programmes and departments working on development issues. She was the first women to assume these positions, which she held for a full two terms and eight years before standing down in April 2017.
Helen Clark's tenure coincided with a period of increased worldwide volatility, which included the aftermath of the financial crisis, uprisings in the Arab States' region, increasing extreme weather events and disasters, and a growth in the number of deadly conflicts and the associated forced displacement crises.
Helen Clark refocused and reformed UNDP into a more transparent, efficient, and accountable organization which could better respond to the new environment while also ensuring that it kept its long term focus on human and sustainable development.
Helen Clark is a champion of inclusive and sustainable development. She has ensured that UNDP's work on poverty eradication is closely linked with its governance and environmental portfolios. She has advocated for the full inclusion and empowerment of women in development – and within UNDP itself where during her tenure the ratio of women to men reached fifty per cent
Helen Clark advocates for sexual reproductive health and rights, an end to violence against women and for LGBTI rights. She has long advocated for those living with HIV and AIDS, and for effective prevention and treatment. At UNDP Helen Clark became known as an early adopter of social media platforms, speaking directly to the public and being ranked as the UN's most influential leader on social media.
Prior to her appointment with UNDP, Helen Clark was the first woman elected as Prime Minister of New Zealand, serving three successive terms from 1999 to 2008.  Throughout her tenure as Prime Minister, she engaged widely in policy development and advocacy across the international, economic, social, environmental, and cultural spheres. Under her leadership, New Zealand achieved significant economic growth, low levels of unemployment, and high levels of investment in education, health, and the well-being of families and older citizens. She and her government prioritized reconciliation and the settlement of historical grievances with indigenous people, and the development of an inclusive multicultural and multi-faith society. She advocated strongly for New Zealand's comprehensive programme on sustainability, including on addressing climate change.
Helen Clark held ministerial responsibility during her nine years as Prime Minister for the portfolios of arts, culture and heritage, human and signals intelligence, and ministerial services. She was a strong promoter of the role of arts, culture and heritage in expressing the unique identity of New Zealand.
Helen Clark came to the role of Prime Minister after an extensive parliamentary and ministerial career. First elected to Parliament in 1981, Clark was re-elected to her multicultural, inner city Auckland constituency for the tenth time in November 2008. Between 1987 and 1990, she was a Minister responsible for first, the portfolios of Conservation and Housing, and then Health and Labour. She was Deputy Prime Minister between 1989 and 1990, Deputy Leader of the Opposition and of the New Zealand Labour Party from 1990 to 1993, and then Leader of the Opposition and of the Labour Party until becoming Prime Minister after the 1999 General Election.
Prior to entering the New Zealand Parliament, Helen Clark taught in the Political Studies Department of the University of Auckland. She graduated from the University of Auckland with a BA in 1971, and an MA with First Class Honours in 1974.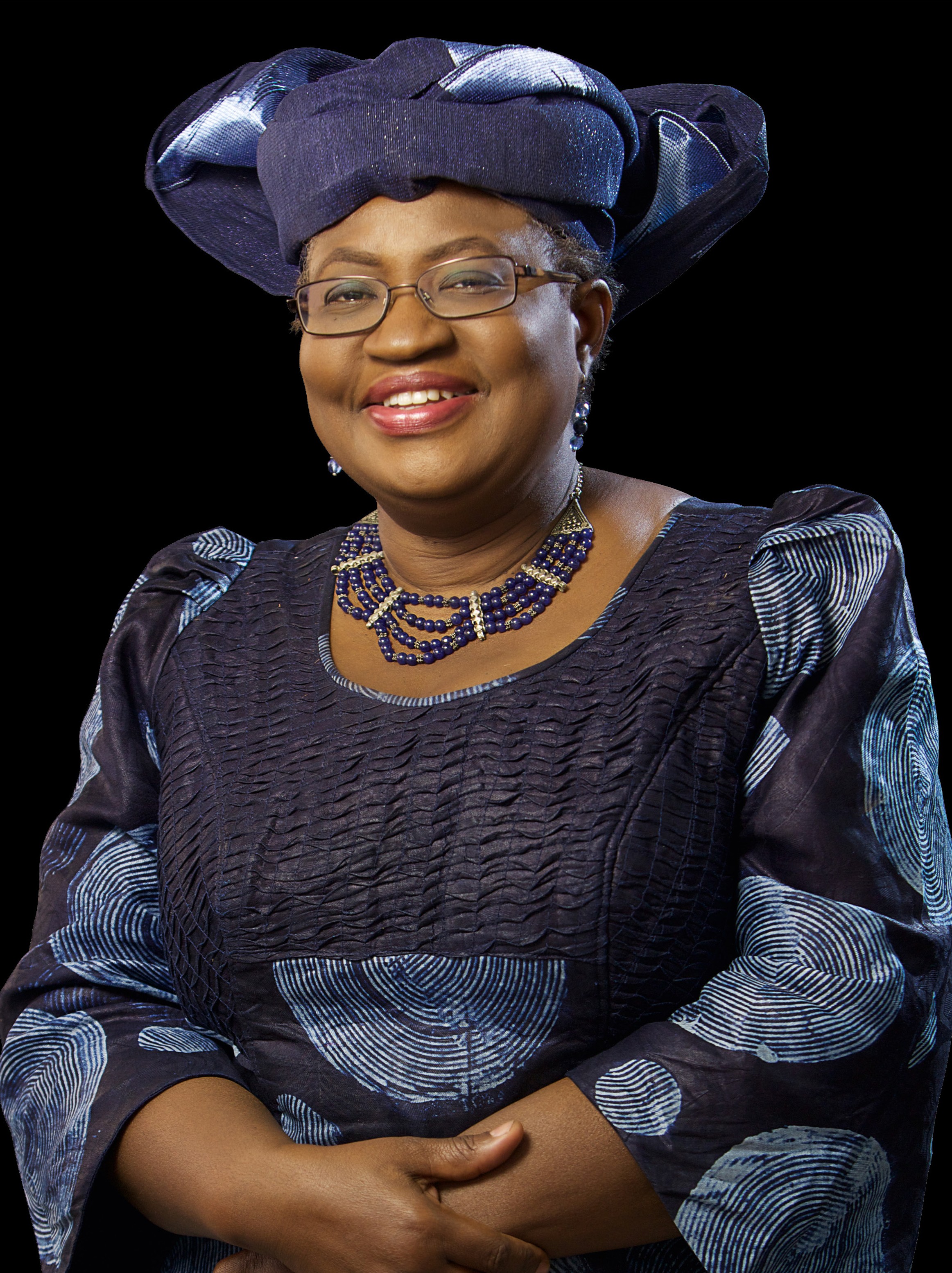 Ngozi Okonjo-Iweala
Dr Ngozi Okonjo-Iweala is Chair of the Board of Gavi, the Global Alliance for Vaccines and Immunisation. Since its creation in 2000, Gavi has immunised 580 million children globally and saved 8 million lives. She is also Senior Adviser at Lazard, one of the world's premier financial advisory and asset management firms.
Previously, Dr Okonjo-Iweala served twice as Nigeria's Finance Minister, from 2003-2006, 2011- 2015, and briefly Foreign Minister, the first woman to hold both positions. She spent a 25-year career at the World Bank as a development economist, rising to the No.2 position of Managing Director, overseeing an $81 billion operational portfolio in Africa, South Asia, Europe and Central Asia.
Dr Okonjo-Iweala has been ranked by Fortune as one of the 50 Greatest World Leaders in 2015, by Forbes as one of the Top 100 Most Powerful Women in the World consecutively for four years, by Time as one of the Top 100 Most Influential People in the World in 2014, and by the UK Guardian as one of the Top 100 Women in the World in 2011.
Dr Okonjo-Iweala holds a Bachelors in Economics from Harvard University and a PhD in Regional Economics and Development from the Massachusetts Institute of Technology. She has received honorary degrees from over a dozen universities, including Yale, Brown, the University of Pennsylvania, and Trinity College, Dublin. She is the author of numerous articles on finance and development, and several books including Reforming the Unreformable: Lessons from Nigeria, published by the MIT Press.