Faces of Open Government: Diana Rodríguez Franco
Meet Diana Rodriguez Franco, the Secretary of Women's Affairs in Bogota, Colombia. To commemorate International Women's Day, Diana shared what her team is doing to close the genderOGP participating governments are bringing gender perspectives to popular policy areas, ensuring diversity in participatory processes, and specifically targeting gender gaps in policies to address gov... gap in the city and make the local government of Bogota open, inclusive, and participatory. 
Hello! To start us off, tell us about yourself and what you're looking forward to this year.
I am Diana Rodríguez Franco, Bogota's Secretary of Women's Affairs. In 2020, I made a commitmentOGP commitments are promises for reform co-created by governments and civil society and submitted as part of an action plan. Commitments typically include a description of the problem, concrete action... to the city and to the administration of Mayor Claudia López to create the first Care System at the city level in Latin America to strengthen programs that address gender-based violence, to mainstream gender in all local government entities, and to help break down barriers to offer more, and better opportunities to all the women of Bogota. 
 This year, my goal is to consolidate the legacy of our progress to make Bogota a better city for women. I hope that more women will be able to learn and access over 30 services we created and strengthened in this administration for them and that we will leave a clear path for the next local administration to build on.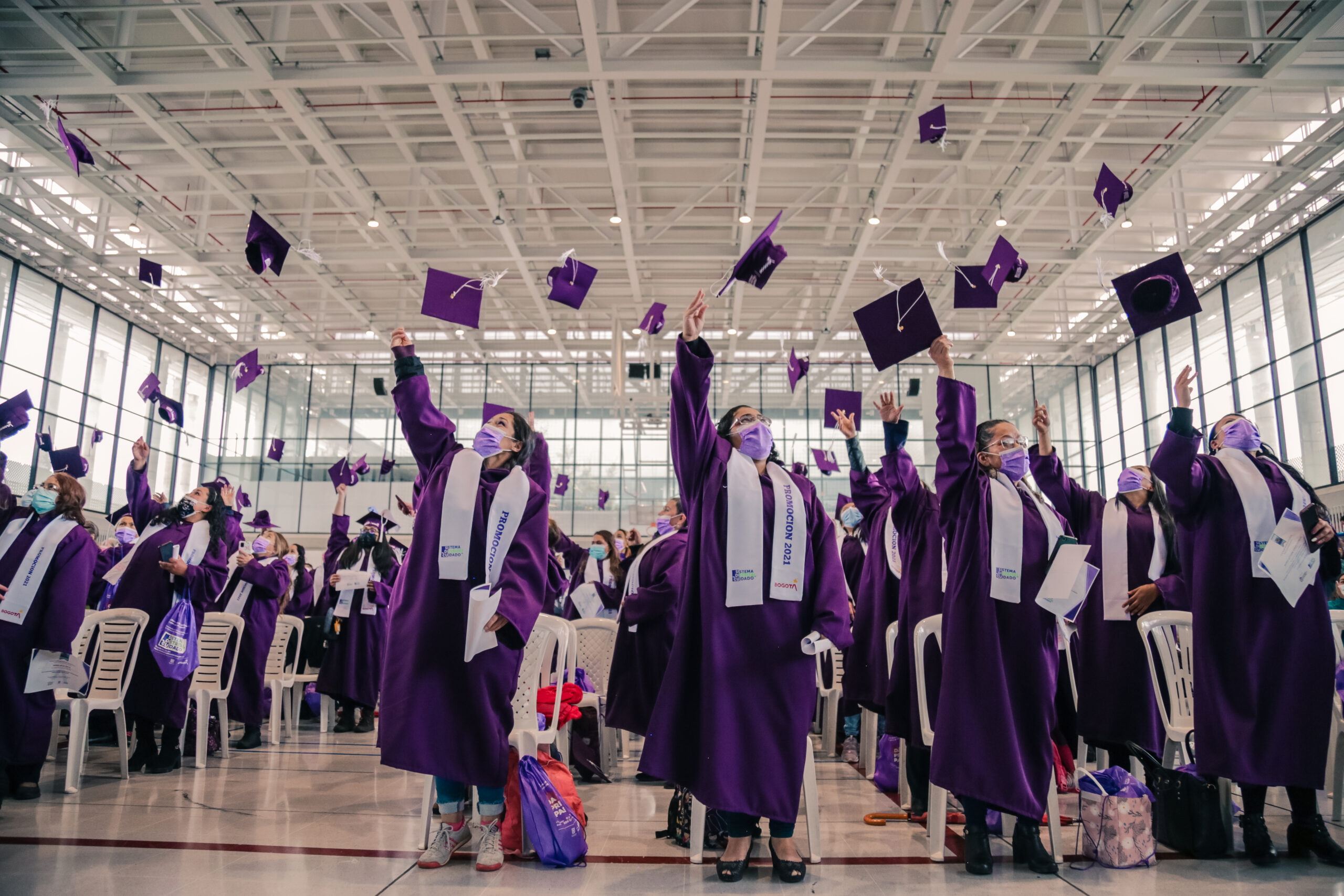 Imagine that you are sitting next to your younger self. What would you say to them? What words of wisdom would you say to a young person interested in open government?
My advice for all young people interested in open government would be to participate! Get involved from an early age,it is never too soon! I would also tell them to get out there and try multiple disciplines! Governments need a more transdisciplinary approach: we need biologists, chemists, musicians, artists! We need young people from all areas of knowledge to get out there and work with open governments. Governments need citizen participationAccording to OGP's Articles of Governance, citizen participation occurs when "governments seek to mobilize citizens to engage in public debate, provide input, and make contributions that lead to m... More, especially through existing mechanisms. 
 In Bogotá, for example, the Secretariat of Women's Affairs is in direct and permanent communication with the city's Women's Advisory Council. On a monthly basis, I attend their meetings, where we have a constant exercise of trust and feedback, which has been key for the co-creation and strengthening of the city policies we have implemented. It was the Women's Advisory Council who presented the bill to institutionalize the Care System, which we created and implemented in this administration, for it to become a city law. I wish more young women were encouraged to take part in these type of mechanisms, which are decisive for the construction of truly open governments. That is why our actions in terms of parity have focused on encouraging and training more young women to exercise their leadership and voices.
In your own words, what is gender parity? How can it be effectively applied in open government and in the decision-making process? 
Gender parity implies ensuring the participation of women at all levels and decision-making spaces in political and public life. The world is made up of men and women; in fact, there are more women than men in the world. Therefore, it is necessary that all spaces of participation and public and private decision-making incorporate the voices and visions of both men and women.
 Historically, women have not had the same participation as men at the different levels of political and public decision-making. This has resulted, for example, in cities that have not incorporated a gender perspective in their urban planning. Today, women in Bogotá spend more time on public transportation than men and face different problems in terms of safety in public spaces. 
Open governments should seek to guarantee gender parity by taking concrete actions to ensure that the bodies and mechanisms for participation and political control have sufficient representation of women. But not only this, governments must also ensure that women who reach these instances have all the tools they need to fulfill their functions, recognizing that historically they have not had the same cultural imaginaries of empowerment to participate in politics, nor the same opportunities for training and participation in public affairs.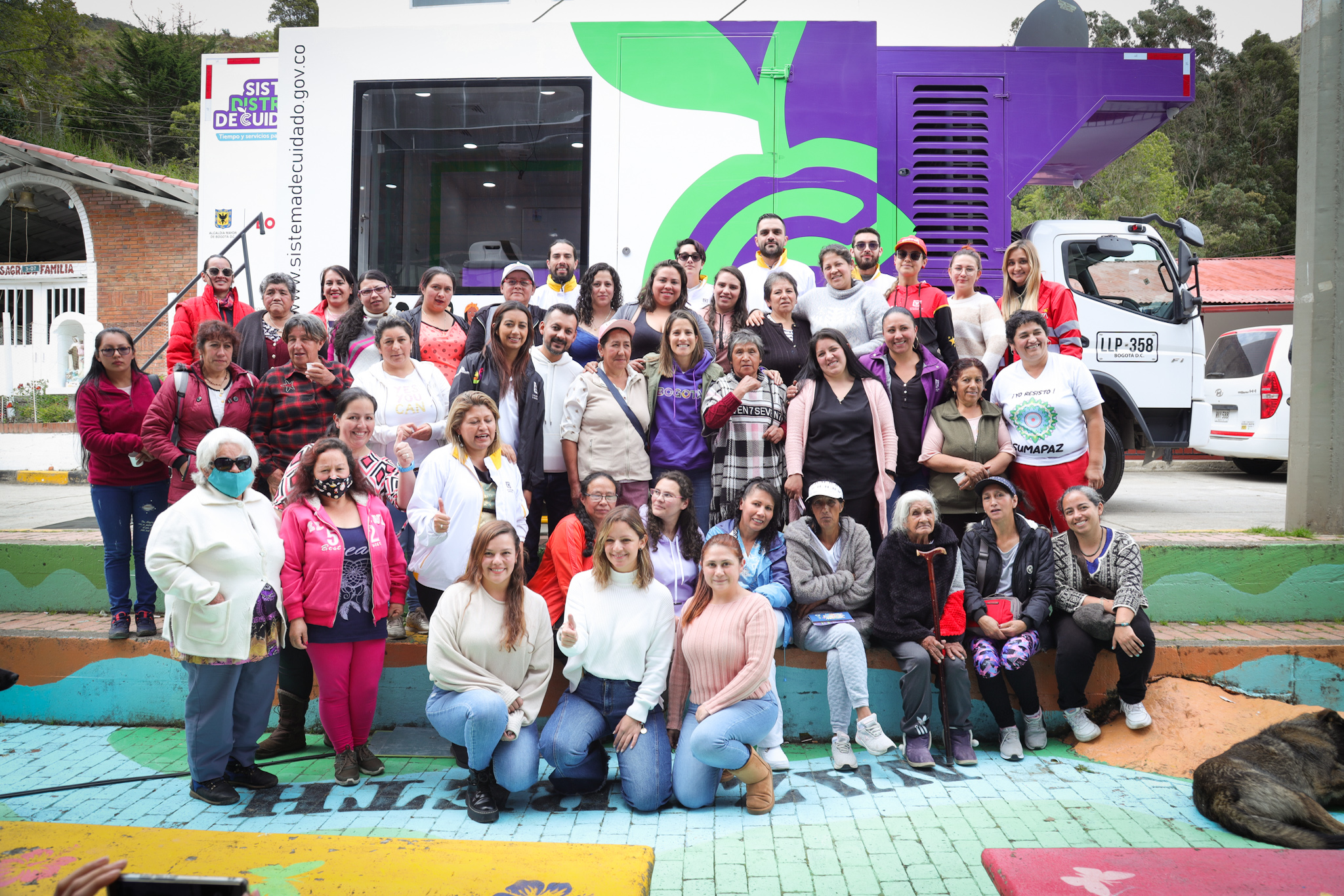 Tell us about the  Bogota 50/50 strategy. What does it set out to do for citizen participation and for the interests of women?
Our Bogotá 50/50 strategy is a comprehensive commitment to achieve political equality for women and men in the medium and long term. The gender gaps in access to public power are still very deep, which imposes on us as a government the responsibility to design strategies to eliminate the obstacles women face in exercising their leadership.
Bogota 50/50 is composed of six actions that I would like to summarize: 
 Launching the "Political Clinic"

Lidera – Par.

h This is a permanent political training process that designs contents and methodologies for the qualification of leadership and political empowerment of women, and which, as a particular element, implements tutorials so that the participants can carry out concrete actions to improve their incidence.

 Promoting parity as a democratic principle within citizen participation bodies. Here we carry out sensitization processes to question the role historically assigned to women, which has excluded them from political power and decision-making scenarios.
Accompanying women councilors in the localities of Bogota to form women's caucuses within the local corporations. , This not only makes the collective political action of women more visible but also advances women's rights in relevant political scenarios of the territories in the district.

Creating the

District Multiparty Gender Roundtable

. This convenes political parties to jointly build commitments and, above all, actions to improve women's participation within their organizations so that more women occupy leadership positions in the parties, more women are candidates, and women's rights are included as socially relevant agenda items in their platforms and programmatic commitments.

Supporting women to organize citizen oversight groups to monitor the use of public resources in projects related to women's rights.

Offering technical and organizational assistance so that women can influence participatory budgeting processes and local resources with specific projects to guarantee women's rights.
Why is it important for other countries to recognize gender barriers for citizens? What can other institutions do to develop strategies to combat them?
Gender barriers are present in all countries of the world, despite the fact that in some places they are deeper and in others, efforts and decisions have been made that have managed to reduce them with great difficulty. The important thing to recognize the problems, in this case to recognize that we have not achieved equal opportunities between men and women, is that we can build a path to achieve this equality that represents neither more nor less, the guarantee of women's rights . Not being aware of reality prevents us from building effective solutions.
Regarding the role of other institutions, in this case other than the Bogotá Women's Affairs Secretariat, the first thing is to assume an institutional and structural commitment to women's rights. Sometimes we think that the fight for women's equality is an exclusive agenda of the women themselves or entities in the women's sector. The truth is that if the institutions do not take charge of these issues, they are ignoring the needs of a little more than half of the population. All the issues that are addressed by the State must have a look that makes it possible to show how women are pushed positively or negatively with decisions, how the real democratization of socially relevant agendas is fostered, how the needs, expectations, and interests of women are an essential part of public decisions and policies.
Conoce a Diana Rodriguez Franco, Secretaria de la Mujer de Bogotá, Colombia. Para conmemorar el día internacional de la mujer, Diana compartió lo que ella y su equipo están haciendo para cerrar la brecha de género en la ciudad y hacer del gobierno local de Bogotá uno más abierto, inclusivo y participativo. 
¡Hola! Para empezar, cuéntanos sobre ti y qué esperas para este año.
Soy Diana Rodríguez Franco, Secretaria Distrital de la Mujer de Bogotá. En 2020 asumí un compromiso con la ciudad y con la administración de la alcaldesa Claudia López para crear el primer Sistema de Cuidado de alguna ciudad en América Latina, fortalecer los programas de atención de violencias basadas en género, apostarle a la transversalización de género en todas las entidades del gobierno local, y derribar barreras para así ofrecerles más y mejores oportunidades a las mujeres de Bogotá. 
 Este año, la meta es consolidar el legado de todo lo que hemos avanzado para hacer de Bogotá una mejor ciudad para las mujeres. Espero que cada vez más mujeres conozcan los más de 30 servicios que hemos creado y fortalecido bajo esta administración para ellas, y que dejemos un camino claro para que la próxima administración local que llegué a Bogotá continúe construyendo sobre lo trabajado en materia de igualdad de género.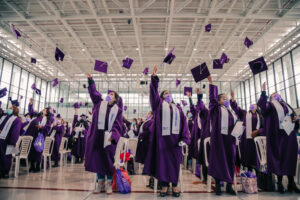 Imagina que estás sentada junto a tu "yo" más joven. ¿Qué les dirías? o ¿Qué sabias palabras le dirías a una persona joven interesada en el gobierno abierto?
A los jóvenes interesados en el gobierno abierto les diría: ¡Participen! ¡Involúcrense! ¡Nunca es demasiado temprano! Les diría también que se lancen desde todas las disciplinas, porque necesitamos gobiernos transdisciplinarios, en donde participen músicos, biólogas, artistas, científicos y científicas.
 Los gobiernos necesitamos de la participación de la ciudadanía, a través de los mecanismos que ya existen y los que reclama la sociedad. 
 En Bogotá, por ejemplo, la Secretaría de la Mujer está en comunicación directa y permanente con el Consejo Consultivo de Mujeres de la ciudad. De forma mensual, personalmente asisto a sus reuniones, en donde tenemos un ejercicio constante de confianza y retroalimentación, que ha sido clave para la co-creación y fortalecimiento de las políticas de ciudad que hemos implementado. Fue el Consejo Consultivo de Mujeres quien presentó al Concejo de la ciudad el proyecto para que el Sistema de Cuidado, que creamos e implementamos en esta administración, y que se convirtiera en una ley de ciudad. Ojalá más mujeres jóvenes se animaran a hacer parte de este tipo de mecanismos, que son determinantes para la construcción de gobiernos verdaderamente abiertos. Por esto nuestras acciones en materia de paridad se han concentrado en alentar y capacitar a más mujeres para que ejerzan sus liderazgos y voces en las distintas instancias existentes. 
En tus propias palabras, ¿qué es la paridad de género? ¿Cómo se puede aplicar de manera efectiva en el gobierno abierto y en el proceso de toma de decisiones?
La paridad de género implica asegurar la participación igualitaria de las mujeres en todos los niveles y los espacios de toma de decisiones en la vida política y pública. El mundo está compuesto por hombres y mujeres, de hecho, hay más mujeres que hombres en el mundo. Por eso es necesario que todos los espacios de participación y toma de decisiones públicas y privadas, incorporen voces y visiones de hombres y mujeres. 
Históricamente, las mujeres no hemos tenido la misma participación que los hombres en los distintos niveles de decisiones políticas y públicas. Eso se ha traducido, por ejemplo, en ciudades que no han incorporado el enfoque de género en su planeación urbana. Hoy las mujeres en Bogotá gastan más tiempo en el transporte público que los hombres, y enfrentan distintas problemáticas en materia de seguridad en el espacio público.  
Los gobiernos abiertos deben buscar garantizar la paridad de género tomando acciones concretas para que las instancias y mecanismos de participación y de control político, tengan la suficiente representación de las mujeres. Pero no solo esto, los gobiernos también debemos garantizar que las mujeres que llegan a estas instancias, cuenten con todas las herramientas que necesitan para poder cumplir con sus funciones, reconociendo que históricamente los imaginarios sociales y culturales sobre su participación política, han sido un obstáculo y que no cuentan con  las mismas oportunidades para participar en los asuntos públicos.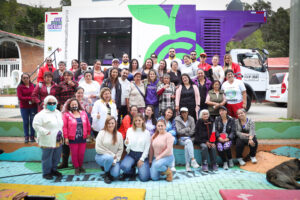 Cuéntanos sobre la estrategia Bogotá 50/50. ¿Qué se propone hacer por la participación ciudadana y por los intereses de las mujeres?
Nuestra estrategia Bogotá 50/50 busca lograr a mediano y largo plazo la igualdad política de las mujeres y los hombres. Las brechas de género en el acceso al poder público son aún muy profundas, lo que nos impone como gobierno la responsabilidad de diseñar estrategias que le apunten a eliminar los obstáculos que las mujeres enfrentan para ejercer sus liderazgos. 
Bogotá 50/50 está compuesta por seis acciones: 
La Clínica Política Lidera – Par, que es un proceso de formación política permanente, que diseña contenidos y metodologías para la cualificación del liderazgo y el empoderamiento político de las mujeres, y que, como elemento particular, implementa tutorías y acompañamiento para que las participantes puedan ejecutar acciones concretas de mejoramiento de su incidencia. 

La promoción de la paridad como principio democrático al interior de instancias de participación ciudadana. Aquí hacemos procesos de sensibilización para cuestionar el rol que a las mujeres se les ha asignado históricamente, y que las ha excluido del poder político y de los escenarios en donde se toman decisiones.

un acompañamiento permanente con edilesas de las localidades de Bogotá para que conformen bancadas de mujeres al interior de las Juntas Administradoras Locales para visibilizar la acción política colectiva de las mujeres y avanzar con agendas relacionadas con los derechos de las mujeres, en escenarios políticos relevantes de los territorios en el Distrito.

La Mesa Distrital Multipartidaria de Género que convoca a los partidos políticos para que de manera conjunta construyan compromisos, y sobre todo acciones que mejoren la participación de las mujeres al interior de sus organizaciones, que más mujeres ocupen cargos de dirección de los partidos, que más mujeres sean candidatas, y que en sus plataformas y apuestas programáticas, sean incluidos los derechos de las mujeres como temas de agenda socialmente relevante.

es el apoyo a las mujeres para la conformación de veedurías ciudadanas que logren procesos de control social, para la vigilancia del uso de los recursos públicos en proyectos relacionados con los derechos de las mujeres. Por último, la asistencia técnica y organizativa, para que las mujeres incidan en procesos de presupuestación participativa y los recursos de las localidades, cuenten con proyectos específicos para la garantía de los derechos de las mujeres.
¿Por qué es importante que otros países reconozcan las barreras de género para los ciudadanos? ¿Qué pueden hacer otras instituciones para desarrollar estrategias para combatirlos?
Las barreras de género están presentes en todos los países del mundo, a pesar de que por supuesto en algunos lugares son más profundas y en otros, se han hecho esfuerzos y tomado decisiones que han logrado reducirlas considerablemente. Lo importante de reconocer los problemas, en este caso de reconocer que no hemos logrado la igualdad de oportunidades entre hombres y mujeres, es que podemos construir un camino para alcanzar esta igualdad que representa ni más ni menos, la garantía de los derechos de las mujeres. Desconocer la realidad, impide construir soluciones efectivas.
Sobre el papel de otras instituciones, en este caso distintas a la Secretaría Distrital de la Mujer de Bogotá, lo primero es asumir un compromiso institucional y estructural frente a los derechos de las mujeres. A veces se cae en pensar que la lucha por la igualdad de las mujeres es una agenda exclusiva de las propias mujeres, o de entidades del sector mujeres. La verdad es que si las instituciones no se encargan de estos temas, están desconociendo las necesidades de un poco más de la mitad de la población. Todos los temas que son abordados por el Estado, deben contar con una mirada que permita evidenciar cómo las mujeres se afectan positiva o negativamente con las decisiones, cómo se propicia la democratización real de las agendas socialmente relevantes, cómo las necesidades, expectativas e intereses de las mujeres son parte imprescindible de las decisiones y políticas públicas. 
Related Content
Bogota, Colombia (OGP Local)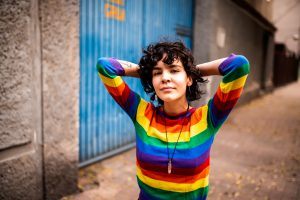 Gender in OGP
Open government reformers are joining forces with gender and inclusion advocates across the Partnership to better recognize and respond to the lived realities of women, girls, and those across the…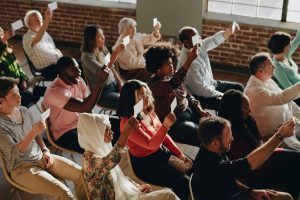 Inclusion in OGP
Inclusion is fundamental to achieving more equitable, representative, and accountable policies. Open government is one important avenue towards broadening the base of participation in policymaking and ensuring policies reflect the…