Lessons from Reformers: Judicial Officers – Appointment and Accountability
These case studies are featured in OGP's Justice Policy Series, Part II: Open Justice paper. Read it here.

Justice Policy Series, Part II: Open Justice
Explore how applying the principles of open government can create fairer and more effective justice

To address barriers that prevent citizens from having their justice needs met, OGP participating governments are working to expand transparency, accountability, and inclusion into all systems of justi...

systems.
Kenya initiates judicial vetting
In 2010, Kenya approved a new democratic constitution by public referendum. In response to years of government corruption, including at high levels of the judiciary, the framers sought to enshrine democratic institutions and the rule of law in the new constitution. To do so, they included a provision that stipulates all judicial officials and magistrates appointed under the previous constitution undergo vetting by an independent board. The details of this provision are affirmed in a 2011 law that the judicial official and magistrate vetting board would comprise nine members, including six citizens, three of whom must be lawyers. Following this legislation, Kenya made an OGP commitment in 2012 to implement the newly required processes. Throughout 2012, the board vetted dozens of judicial officials at various levels of the judiciary and determined that several officials were unfit to serve. Putting the judiciary under the microscope in this way helped restore citizen trust in and legitimacy to the institution in a new era. However, while innovative, this approach was not without controversy, and civil society raised concerns that lawyers on the board were too lenient on some judicial officials alleged to have engaged in corruption while removing other judicial officials without legitimate reasoning.
Denmark establishes whistleblower portals for justice system employees
Following revelations in 2018 that senior justice officials had withheld key documents in an investigation of police misconduct during a 2012 protest against Chinese President Hu Jintao's state visit, Denmark made an OGP commitment in 2019 to improve accountability for justice system officials. The commitmentOGP commitments are promises for reform co-created by governments and civil society and submitted as part of an action plan. Commitments typically include a description of the problem, concrete action... seeks to establish a whistleblower scheme in the Ministry of Justice, prosecutor service, police, and prison service, among other justice system institutions. The new procedures will provide mechanisms through which employees or partners of any of these institutions can report individual or systemic wrongdoing. The online portal will also allow whistleblowers to file their complaints anonymously and enable the authorities investigating the complaints to communicate with whistleblowers while maintaining their anonymity. This system could allow for great accountability for justice system officials and, ultimately, the provision of fairer justice services.
Slovak Republic legislates transparent selection of judicial officials
The Slovak Republic used its 2017 action plan to help address weak judicial independence and a lack of public trust in judicial decisions. Among other reforms, the country passed legislationCreating and passing legislation is one of the most effective ways of ensuring open government reforms have long-lasting effects on government practices. Technical specifications: Act of creating or r... that standardized selection procedures for judicial officials and established a committee that will oversee such processes in the future.  Information about these procedures – including lists of candidates and their résumés – is now publicly available online, which allows for public scrutiny of the candidates as well. Over time, reforms like this one can help build public trust in judicial institutions.
OTHER OGP COMMITMENTS
Featured Photo Credit: International Development Law Organization 
Related Content

Justice Policy Series, Part II: Open Justice
Explore how applying the principles of open government can create fairer and more effective justice systems.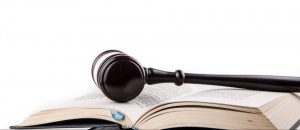 Justice in OGP
OGP works to expand responsiveness, accountability and inclusion into all systems of justice. Justice is an emerging area in open government with a growing number of potentially high impact commitments.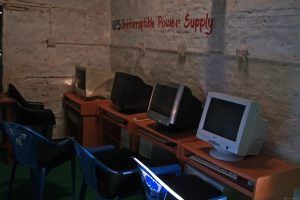 Lessons from Reformers: Open Court Data
Learn how OGP members are improving the transparency of their court systems.