An important sign of a thriving democracy is when citizens have the freedom to express themselves without fear of persecution and this includes expression across constantly emerging digital platforms and social media which now connects nearly half the world. 
In Argentina, where I serve as Deputy Secretary for Public Innovation and Open Government, we are focused on how the rapidly evolving digital landscape impacts the relationship between the government and its citizens. We are pleased that in the latest Freedom of the Internet report, Argentina is classified as a free society, but we also know that much more needs to be done and that it can't be done by governments alone.
The incredible growth of digital tech has been spurred by the private and public sectors and by the billions who utilize it every day. The solutions on how we continue this trajectory of growth while accounting for potential areas of misuse must be sourced in an inclusive manner. We need a global effort, regardless of who we are, where we come from, or what sector we belong to. Whether it's regulating the accountability of algorithms and artificial intelligence, ensuring accurate information is being shared online, closing all forms of digital divides or protecting civic space for citizens.  
Argentina is ready and able to play a lead role in this effort, as we've demonstrated at the G20 digital governance discussions, where we promoted concrete deliverables on bridging the digital gender divide or improving how we measure the impact of digitalization, always pushing for a multistakeholder approach into these issues. It is one of the reasons we joined the Open Government Partnership (OGP) and are now honored to co-chair the OGP Steering Committee with Robin Hodess of The B Team. Together, we are making digital governance a key priority.
In Argentina, we have seen OGP make a difference in expanding access to justice services and institutions and addressing gender-based violence and gender inequalities. Technology has played an important role in several of our OGP commitments like the National Habitat Platform, or making the national budget easier to understand with the Presupuesto Abierto site or making the extractives sector more transparent through the Argentine Mining Information platform, and the National Gas Inventory of Greenhouse Effect of Argentina. At the local level, the City of Buenos Aires has developed BA Obras, a platform that allows citizens to follow all the public works in the city. 
We have seen additional examples of this promising use of technology for open government in other OGP members like Italy and Estonia to promote citizen engagement or like South Africa and Ukraine to push for more budget transparency and accountability.
Unfortunately, we have also seen accountable countries struggle with the ethical use of personal and sensitive data, the dissemination of fake news, and hate propaganda. As  Freedom House reports, authoritarian rulers are also using digital technology to enrich themselves and sow division.
We need to ensure that our democracies, public spaces (physical and virtual), and our institutions are protected in the digital era. It is imperative that we mitigate the potential harm of digital technologies while working to ensure that they have a positive impact on democracies around the world.
There are three ways OGP members can help us achieve this:  
Co-create strong, transformative, and concrete commitments in OGP Action Plans

that address digital governance issues and reflect the needs of both government and citizens, including by working with civil society partners, the private sector, and experts who can contribute to this discussion. 

Join the coalition

of OGP participating governments, Steering Committee members, and private sector partners to debate and advance a common set of principles to underlie digital policy frameworks in line with our core values of transparency and citizen participation. I congratulate groups like the Digital 9 (comprised of Estonia, Israel, New Zealand, South Korea, the United Kingdom, Canada, Uruguay, Mexico, and Portugal) for initiating several of these conversations.

Strengthen innovative partnerships and collaborations across government, including the local level,

so that policies on digital governance are consistent, applicable, and relevant.
We recognize that this issue has no formal boundaries and impacts governments everywhere, from Argentina to Germany, from Nigeria to South Korea. It is crucial for all governments, both national and local – regardless of the size of their population or economy – to welcome others to the table wherever these conversations are taking place. This should be a truly inclusive global effort, not just led by a select few. We all have domestic conversations about digital technology, but the solutions must be global and we can push for innovative ways to cooperate, share, and learn.
Looking forward, we will identify key global and regional forums to advance this conversation. One such opportunity to further learn, connect and promote this dialogue will be the RightsCon Summit, happening in Costa Rica (an OGP Country) from June 9-12, 2020. The organizers of RightsCon, the non-governmental organization Access Now, will work alongside key stakeholders from around the world, including the Government of Costa Rica, to build a collaborative digital agenda that takes on pressing issues like accountability of automated decision-making, data protection, civil society participation, and human rights.
As we grow the open government community's awareness and experience in the area of digital governance, we welcome additional collaborations and suggestions for global platforms to connect the open government and digital communities. 
The time for the open government community to come together to help tackle these challenges is now. OGP brings its unique experience on collaboration, dialogue, and innovation carried out by a community of +70 countries and more than 3000 civil society organizations. 
Today we rely heavily on digital technologies to deliver public services, to dialogue with citizens, to remain accountable regardless of our forms of government or political ideologies. It is critical for us to work on concrete actions to tackle the promises and challenges of digital technologies with a special focus on the divides that technology could create. We must also do this while protecting the security and privacy of our citizens.
Photo Credit: UKBlackTech
Una señal importante de una democracia próspera es cuando los ciudadanos tienen la libertad de expresarse sin temor a la persecución y esto incluye la expresión a través de plataformas digitales y redes sociales constantemente emergentes que ahora conectan a casi la mitad del mundo.
En Argentina, donde me desempeño como Subsecretario de Innovación Pública y de Gobierno Abierto, nos enfocamos en cómo el panorama digital en rápida evolución impacta la relación entre el gobierno y sus ciudadanos. Nos complace que en el último reporte sobre la Libertad de Internet, Argentina está clasificada como una sociedad libre, pero también sabemos que se necesita hacer mucho más y que los gobiernos no pueden hacerlo solos.
El increíble crecimiento de la tecnología digital ha sido estimulado por los sectores público y privado y por los miles de millones que la utilizan todos los días. Las soluciones sobre cómo continuamos esta trayectoria de crecimiento y tomando en cuenta las posibles áreas de mal uso deben obtenerse de manera inclusiva. Necesitamos un esfuerzo global, independientemente de quiénes somos, de dónde venimos o a qué sector pertenecemos. Ya sea para regular la responsabilidad de los algoritmos y la inteligencia artificial, garantizar que se comparta información precisa en línea, cerrar todas las formas de brechas digitales o proteger el espacio cívico para los ciudadanos.
Argentina está lista y es capaz de desempeñar un papel de liderazgo en este esfuerzo, como lo hemos demostrado en las discusiones sobre gobernanza digital de G20, donde promovimos resultados concretos para reducir la brecha digital de género o mejorar la forma en que medimos el impacto de la digitalización, siempre presionando por un enfoque de múltiples partes interesadas en estos temas. Es una de las razones por las que nos unimos a la Alianza para el Gobierno Abierto (OGP por sus siglas en inglés) y ahora tenemos el honor de copresidir el Comité Directivo de OGP con Robin Hodess de The B Team. Juntos, estamos haciendo de la gobernanza digital una prioridad clave.
En Argentina, hemos visto a OGP hacer una diferencia en ampliar el acceso a los servicios de justicia e instituciones y abordar los temas de violencia de género y desigualdades de género. La tecnología ha jugado un papel importante en varios de nuestros compromisos de OGP como el Plataforma Nacional del Hábitat, hacer que el presupuesto nacional sea más fácil de entender con el sitio Presupuesto Abierto o hacer que el sector extractivo sea más transparente a través de Plataforma Argentina de Información Minera, Y el Inventario Nacional de Gas de Efecto Invernadero de Argentina. A nivel local, la ciudad de Buenos Aires ha desarrollado BA Obras, una plataforma que permite a los ciudadanos seguir todas las obras públicas de la ciudad.
Hemos visto ejemplos adicionales de este uso prometedor de la tecnología para el gobierno abierto en otros miembros de OGP como Italia y Estonia para promover la participación ciudadana o como Sudáfrica y Ucrania para impulsar una mayor transparencia presupuestaria.
Desafortunadamente, también hemos visto a países luchar con el uso ético de datos personales y confidenciales, la difusión de noticias falsas y la propaganda de odio. Como Freedom House informa, los gobernantes autoritarios también están utilizando la tecnología digital para enriquecerse y sembrar la división.
Necesitamos asegurarnos que nuestras democracias, espacios públicos (físicos y virtuales) y nuestras instituciones estén protegidos en la era digital. Es imperativo mitigar el daño potencial de las tecnologías digitales mientras trabajamos para garantizar que tengan un impacto positivo en las democracias de todo el mundo.
Hay tres formas en que los miembros de OGP pueden ayudarnos a lograr esto:
Cocrear compromisos sólidos, transformadores y concretos en los Planes de Acción de OGP que aborden la gobernanza digital y reflejen las necesidades tanto del gobierno como de los ciudadanos, incluso trabajando con la sociedad civil, el sector privado y expertos que pueden contribuir a esta discusión.
Únete a la coalición de los gobiernos participantes de OGP, los miembros del Comité Directivo y los socios del sector privado para debatir y avanzar un conjunto común de principios que subyacen a los marcos de políticas digitales en línea con nuestros valores centrales de transparencia y participación ciudadana. Felicito a grupos como el Digital 9 (compuesto por Estonia, Israel, Nueva Zelanda, Corea del Sur, Reino Unido, Canadá, Uruguay, México y Portugal) por iniciar varias de estas conversaciones.
Fortalecer las asociaciones y colaboraciones innovadoras en todo el gobierno, incluido el nivel local, para que las políticas sobre gobernanza digital sean consistentes, aplicables y relevantes.
Reconocemos que este problema no tiene límites formales e impacta a los gobiernos en todas partes, desde Argentina hasta Alemania, desde Nigeria hasta Corea del Sur. Es crucial para todos los gobiernos, tanto nacionales como locales, independientemente del tamaño de su población o economía, dar la bienvenida a otros a la mesa dondequiera que ocurran estas conversaciones. Este debería ser un esfuerzo global verdaderamente inclusivo, no solo dirigido por unos pocos seleccionados. Todos tenemos conversaciones nacionales sobre tecnología digital, pero las soluciones deben ser globales y podemos impulsar formas innovadoras de cooperar, compartir y aprender.
Mirando hacia el futuro, identificaremos foros globales y regionales clave para avanzar en esta conversación. Una de esas oportunidades para seguir aprendiendo, conectar y promover este diálogo será la Cumbre RightsCon, que tomará lugar en Costa Rica (un país de OGP) del 9 al 12 de junio del 2020. Los organizadores de RightsCon, la organización no gubernamental Access Now, trabajarán junto con las principales partes interesadas de todo el mundo, incluyendo el Gobierno de Costa Rica, para construir una agenda digital colaborativa que aborde cuestiones urgentes como la responsabilidad de la toma de decisiones automatizada, la protección de datos, participación de la sociedad civil y derechos humanos.
A medida que crezcamos la conciencia y la experiencia de la comunidad de gobierno abierto en el área de la gobernanza digital, recibimos con agrado colaboraciones y sugerencias adicionales de plataformas globales para conectar las comunidades de gobierno abierto y la de digital.
Ahora es el momento para que la comunidad de gobierno abierto se una para ayudar a enfrentar estos desafíos. OGP aporta su experiencia única en colaboración, diálogo e innovación llevada a cabo por una comunidad de más de 70 países y más de 3,000 organizaciones de la sociedad civil.
Hoy dependemos en gran medida de las tecnologías digitales para prestar servicios públicos, dialogar con los ciudadanos y seguir siendo responsables, independientemente de nuestras formas de gobierno o ideologías políticas. Es fundamental para nosotros trabajar en acciones concretas para abordar las promesas y los desafíos de las tecnologías digitales con un enfoque especial en las divisiones que la tecnología podría crear, y al mismo tiempo proteger la seguridad y la privacidad de nuestros ciudadanos.
Crédito de la imagen: UKBlackTech
Related Content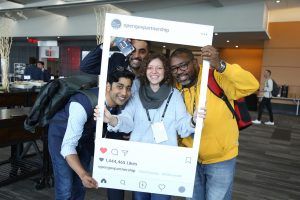 What to Expect in the Year Ahead
With the leadership of the Steering Committee 2019-2020 co-chairs, OGP will focus on people-centered justice, digital governance, and stronger civic space in the year ahead.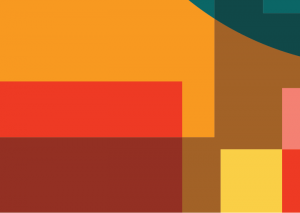 Strengthening Democracy and Protecting Civic Rights in the Digital Era
For government to be responsive, and inclusive, a robust enabling environment that protects fundamental rights and democratic institutions is critical.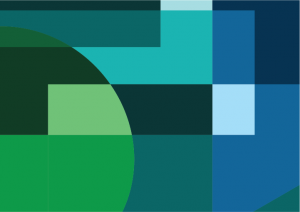 2019-2020 OGP Co-Chair Vision: Government of Argentina and Robin Hodess
As we begin our tenure as co-chairs of the Open Government Partnership, we are filled with excitement and humility at the task ahead.