Defending Civic Space: How OGP Can Step Up
When the Open Government PartnershipThe Open Government Partnership (OGP) is a multi-stakeholder initiative focused on improving government transparency, ensuring opportunities for citizen participation in public matters, and strengthen... More (OGP) was launched 10 years ago, one of the aims was to enhance public participationGiving citizens opportunities to provide input into government decision-making leads to more effective governance, improved public service delivery, and more equitable outcomes. Technical specificatio... so that citizens could have a say in how they are governed and in decisions that affect their lives. Today, nearly all OGP members have implemented reforms that aim to improve participation opportunities. In addition, most OGP members have a forum where government reformers and civil society regularly meet to co-create and implement reforms that open up government. 
However, civic space goes beyond public participation and overall it has been in decline globally, including in OGP countries and local contexts. There have been 15 consecutive years of erosion of political and civil rights according to Freedom House. This poses a challenge to the OGP community: how can OGP co-creation processes and action plans provide a space to make ambitious reforms that help to open and protect civic space, for example by enhancing and protecting spaces for citizens to express themselves freely, to organize in groups for a common purpose, and to gather together to make their voices heard? 
The good news is that the current OGP co-chairs have launched a Partnership-wide call to action, which has civic space as one of its top priorities and calls for all members to join. This builds on promising examples where reformers in government and civil society have started using the OGP space to commit to open civic space reforms and have begun the hard work of implementation:
Citizens Overseeing Police Accountability in Nigeria
In 2020, there were massive protests against police brutality in many countries around the world. Following public outcry over videos and photos of police brutality in Nigeria, youth activists, civil society organizations and citizens gathered in massive protests across the country to call for the disbandment of the police's Special Anti-Robbery Squad (SARS) and for accountability for officers' actions. They also used social media to bring the international spotlight to the protests and the government's response to them. Media organizations reported that just a few days after the protests started, over 100 people had been killed. The #EndSARS movement prompted discussions about how open government approaches could be used to protect civic space and safeguard people's right to protest safely. 
Civil society and government agencies involved in the OGP process convened to discuss if the OGP action plan could be one way to move the conversation forward. Using the country's OGP multistakeholder forum, civil society organizations and government stakeholders – including the Police Service Commission (PSC) and the National Human Rights Commission –  committed to improving the oversight role of the Police Service Commission, foster a dialogue between citizens and police forces, and ensure scheduled visits to police stations to assess the conditions of service and adherence to proper procedure. Despite the many challenges civil society in the country still face (such as funding and lack of frameworks to monitor the compliance of the PSC standards), the commitment to enhance police oversight and the inclusion of civil society in the design and implementation of police reform is an important step. It is now part of Nigeria's formal 2019-22 OGP action plan. 
Fighting for Restorative JusticeTo address barriers that prevent citizens from having their justice needs met, OGP participating governments are working to expand transparency, accountability, and inclusion into all systems of justi... in Indonesia 
In Indonesia, a coalition of civil society organizations reported significant constraints to freedoms of expression and assembly, as well as cases of police violence against protesters. In many instances, access to legal aid was not available to those arrested for exercising their right of expression. This coalition of organizations worked with the Indonesian government and proposed a commitment in their OGP action plan to ensure access to information on cases and arrests made based on protests, and ensure transparencyAccording to OGP's Articles of Governance, transparency occurs when "government-held information (including on activities and decisions) is open, comprehensive, timely, freely available to the pub... More in the criminal justice system.  
 Civil society groups continue to call on the government to enhance civic space protections and include even more groups in their co-creation processCollaboration between government, civil society and other stakeholders (e.g., citizens, academics, private sector) is at the heart of the OGP process. Participating governments must ensure that a dive....
Preventing Illegal Government Surveillance in Mexico 
In 2017, civil society and media organizations found evidence that the government had misused sophisticated spyware which was then used to surveil lawyers, journalists, and human rightsAn essential part of open government includes protecting the sacred freedoms and rights of all citizens, including the most vulnerable groups, and holding those who violate human rights accountable. T... defenders. Civil society organizations decided to leave the Mexico OGP process until those responsible were held accountable and measures were put in place to avoid future incidents like this. It wasn't until a new government approached civil society and activists to put the issue back on the table that their open government process started anew. 
The reestablishment of the OGP process was underpinned by the need to address the unregulated use of surveillance tools and to establish democratic controls that prevent the interception of private communications in Mexico. Using their OGP action plan, civil society organizations in Mexico are working with government agencies to develop a framework to regulate the acquisition and use of surveillance technology. Despite the many challenges posed by the pandemic, civil society organizations continue to advocate for enhanced regulationGovernment reformers are developing regulations that enshrine values of transparency, participation, and accountability in government practices. Technical specifications: Act of creating or reforming ... on this issue and protect people's right to privacy.
Where to Next?
More than 100 OGP members are co-creating new action plans this year and have a chance to add meaningful reforms that protect and enhance civic space in their OGP action plans. When co-creating these new ambitious commitments, OGP members should:
Engage and convene relevant implementing agencies in OGP co-creation processes, especially those that have the mandate over issues relevant to civic rights. 

Broaden their coalition of civil society partners working across different issue areas. Diversity and inclusion

OGP participating governments are working to create governments that truly serve all people. This includes many historically oppressed groups such as persons with disabilities, women, lesbian, gay, bi...

are key to developing commitments that respond to the needs of the community and advance civic space priorities.

Use OGP action plans to ensure time-bound implementation for any civil society strategies. This could ensure that shared milestones are tracked by both government and civil society partners as co-commitment holders and implementers. 
There is a major opportunity in 2021 to advance civic space reforms in OGP that go to the heart of some of the democratic backsliding the world has seen in recent years, and to showcase them at the 10th anniversary Global Summit in December of 2021, hosted by the Republic of Korea in Seoul and online. Open civic space can help to underpin efforts for an inclusive recovery from the pandemic, tackle systemic inequalities of income, race and genderOGP participating governments are bringing gender perspectives to popular policy areas, ensuring diversity in participatory processes, and specifically targeting gender gaps in policies to address gov... in society, and to build more resilient and citizen-centered democracies across OGP member countries. The time for action is now.
Hace diez años cuando se creó la Alianza para el Gobierno Abierto (OGP por sus siglas en inglés), uno de sus objetivos era fortalecer la participación pública de manera que la ciudadanía pudiera tener una voz en cuanto a la forma en la que es gobernada y en las decisiones que afectan su vida. Hoy, casi todos los miembros de OGP han implementado reformas que buscan mejorar las oportunidades de participación. Además, la mayoría cuenta con un foro en el que los reformadores de gobierno y la sociedad civil se reúnen de forma regular para cocrear e implementar reformas con el fin de promover la apertura del gobierno. 
Sin embargo, el espacio cívico es más que la participación pública y ha sufrido una caída a nivel global, incluso en los países y contextos locales de los miembros de OGP. Según Freedom House, durante 15 años consecutivos los derechos políticos y civiles se han erosionado. Lo anterior representa un reto para la comunidad de OGP: ¿Cómo pueden los procesos de cocreación y los planes de acción ofrecer un espacio para crear reformas ambiciosas para ayudar a abrir el gobierno y proteger al espacio cívico, por ejemplo, fortaleciendo y protegiendo los espacios en los que la ciudadanía puede expresarse libremente, organizarse para un fin común y reunirse para lograr que sus voces sean escuchadas? 
La buena noticia es que los copresidentes actuales de OGP lanzaron un llamado a la acción para todos los miembros de la alianza en el que el espacio cívico está incluido como una de las prioridades. El llamado surge de algunos ejemplos prometedores en donde los reformadores de gobierno y la sociedad civil han empezado a utilizar el espacio de OGP para comprometerse a crear reformas sobre el espacio cívico y han empezado a implementarlas:
La ciudadanía supervisando la rendición de cuentas de la policía en Nigeria 
En 2020, se registraron manifestaciones masivas en contra de la violencia policiaca en muchos países. Tras la publicación de videos y fotos de casos de violencia policiaca en Nigeria, un grupo de jóvenes activistas, organizaciones de la sociedad civil y miembros de la ciudadanía organizaron manifestaciones masivas en todo el país, exigiendo el desmantelamiento del Escuadrón Especial Anti Robo (SARS por sus siglas en inglés) y la rendición de cuentas de sus miembros por las acciones cometidas. Además, utilizaron las redes sociales para llamar la atención internacional sobre las protestas y la respuesta del gobierno. Grupos de medios reportaron que tan solo unos días después de que iniciaron las manifestaciones, más de 100 personas habían sido matadas. El movimiento #EndSARS generó discusiones sobre cómo el trabajo de gobierno abierto puede utilizarse para proteger el espacio cívico y salvaguardar el derecho de las personas a manifestarse.
Las organizaciones de la sociedad civil y las instituciones de gobierno que participan en el proceso de OGP se reunieron para discutir si el plan de acción de OGP podría ser una forma de atender el tema. Aprovechando el foro multisectorial de OGP, actores de la sociedad civil y de gobierno, incluyendo la Comisión de Servicio Policial (PSC por sus siglas en inglés) y la Comisión Nacional de Derechos Humanos, se comprometieron a mejorar el papel de supervisión de la Comisión de Servicio Policial, promover un diálogo entre la ciudadanía y el cuerpo de policía y asegurar visitas rutinarias a las estaciones de la policía para evaluar las condiciones del servicio y el respeto de los procedimientos. A pesar de los muchos retos que la sociedad civil aún enfrenta (por ejemplo falta de financiamiento y de esquemas de monitoreo para medir el respeto a los estándares de la PSC), el compromiso de fortalecer la supervisión de la policía y la incorporación de la sociedad civil en el diseño e implementación de reformas policiacas es un paso importante en la dirección correcta. Hoy, el compromiso forma parte del plan de acción de OGP de Nigeria 2019-22.
Luchando por una justicia reparadora en Indonesia
En Indonesia, una coalición de organizaciones de la sociedad civil reportaron amenazas a las libertades de expresión y asamblea e incluso casos de violencia policial en contra de manifestantes. En muchos casos, las personas detenidas por ejercer su libertad de expresión no tenían acceso a asistencia legal. La coalición de organizaciones trabajó con el Gobierno de Indonesia y propusieron la incorporación de un compromiso en su plan de acción para asegurar acceso a la información en detenciones a manifestantes y asegurar la transparencia del sistema de justicia penal. 
Los grupos de la sociedad civil siguen llamando al gobierno a fortalecer las protecciones al espacio cívico y a incluir más grupos en sus procesos de cocreación.
 Combatiendo la vigilancia ilegal por parte del Gobierno en México
En 2017, un grupo de organizaciones de la sociedad civil y medios encontraron evidencia que el gobierno había hecho mal uso de software para espiar a abogados, periodistas y defensores de los derechos humanos. Las organizaciones decidieron retirarse el proceso de OGP hasta que los responsables de estas acciones rindieran cuentas y se implementaran medidas para evitar incidentes como éste en el futuro. No fue sino hasta que el nuevo gobierno se acercó a la sociedad civil y a los activistas para retomar el tema que el proceso de gobierno abierto inició nuevamente.
El reestablecimiento del proceso de OGP se basó en la necesidad de atender el uso no regulado de herramientas de vigilancia y establecer controles democráticos para evitar la intercepción de las comunicaciones privadas en México. A través de su plan de acción de OGP, las organizaciones de la sociedad civil de México están trabajando con instituciones de gobierno para desarrollar un marco regulatorio para la adquisición de tecnología de vigilancia. A pesar de los muchos retos que ha implicado la pandemia, las organizaciones de la sociedad civil siguen promoviendo una mayor regulación sobre este tema y luchando por proteger el derecho a la privacidad.
¿Qué sigue?
Más de 100 miembros de OGP están en proceso de cocrear nuevos planes de acción este año y tienen la oportunidad de incorporar reformas para proteger y fortalecer el espacio cívico en sus planes de acción de OGP. En ese proceso, los miembros deberán: 
Trabajar con las instituciones implementadores relevantes en los procesos de cocreación de OGP, sobre todo los que tienen atribuciones sobre temas relevantes a las libertades cívicas.

Ampliar la colaboración con organizaciones de la sociedad civil que trabajan en diferentes áreas temáticas. La diversidad y la inclusión son clave para desarrollar compromisos que respondan a las necesidades de la comunidad e impulsar las prioridades del espacio cívico.

Utilizar los planes de acción de OGP y asegurar la implementación en tiempo de las estrategias de la sociedad civil. Esto podría asegurar que los objetivos conjuntos sean monitoreados por la sociedad civil como dueños e implementadores conjuntos de los compromisos.
En 2021, tenemos la gran oportunidad de impulsar las reformas del espacio cívico como parte del proceso de OGP y así atender la caída democrática que el mundo ha registrado en los últimos años. Podemos exponer estas reformas durante la Cumbre Global de OGP en diciembre de 2021, que será organizada por el Gobierno de la República de Corea y de forma virtual. El espacio cívico puede ayudar a apuntalar los esfuerzos hacia una recuperación incluyente tras la pandemia, atender las desigualdades sistémicas relacionadas con los ingresos, raza y género y construir democracias más resilientes y enfocadas en la ciudadanía en todos los miembros de OGP. El tiempo de actuar es ahora.
Related Content
Actions to Protect and Enhance Civic Space
Enhancing and protecting civic space is vital to achieving OGP's bold goals of accelerating economic recovery, tackling systemic inequalities, and building resilient and citizen-centered democracies.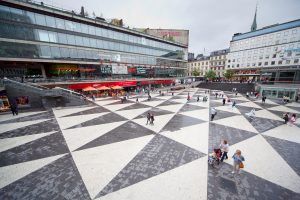 Civic Space
OGP members are working to uphold basic freedoms of expression, assembly, and association even as these human rights are under global attack.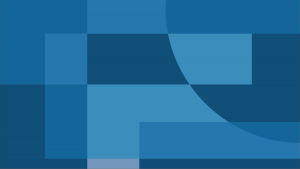 Co-Chair Global Call-to-Action for All OGP Members
In support of Open Renewal, the Co-Chairs of OGP, the Republic of Korea and Maria Baron of Directorio Legislativo, have launched a global call-to-action for all OGP members in 2021…