Faces of Open Government: Local Reformers in the Eastern Partnership
This publication was produced with the financial support of the European Union. Its contents are the sole responsibility of the Open Government PartnershipThe Open Government Partnership (OGP) is a multi-stakeholder initiative focused on improving government transparency, ensuring opportunities for citizen participation in public matters, and strengthen... More and do not necessarily reflect the views of the European Union.
Чтобы прочитать этот материал на русском языке, нажмите здесь.
OGP Local membership in the Eastern Partnership region has been growing in the past couple of years. In this interview, we talk with the government points of contacts for Khmelnytskyi, Ukraine; Ozurgeti, Georgia; and Vanadzor, Armenia to learn how their first OGP action plans are going.
Valentyna Andriyishyna is the Deputy Director, Communal Enterprise of Khmelnytskyi City Council "Khmelnytskinfocenter".

Nana Tavdumadze is the Chief of Staff of the Ozurgeti City Council.

Arpine Hakobyan is the President of the "NGO Center" Civil Society Development NGO.
Please note: Initial interviews were conducted before the Russian invasion of Ukraine in February 2022. Some responses were updated to reflect the current situation, but some projects discussed may be paused at this time.
You all created your first OGP action planAction plans are at the core of a government's participation in OGP. They are the product of a co-creation process in which government and civil society jointly develop commitments to open governmen... last year. What is the most surprising yet positive thing you learned during your co-creation processCollaboration between government, civil society and other stakeholders (e.g., citizens, academics, private sector) is at the heart of the OGP process. Participating governments must ensure that a dive...? 
NANA:
We are proud to be one of the first self-governments from Georgia to submit an independent OGP Local action plan. Our goal is to establish the Ozurgeti Municipality, with a population of approximately 60,000, as a model of local open government. I work with a team of local reformers to strengthen open governance at the local level, create transparent systems for innovative decision-making, and ultimately respond promptly and effectively to the needs of citizens.
We developed the joint plan through continuous dialogue and experience sharing. We had a positive experience with OGP Local as a global network, receiving qualified assistance from the local team, participating in various training, using digital tools, and constructively engaging with OGP Georgia, USAID's Good Governance Initiative, and local non-governmental organizations. Researching the needs of vulnerable groups was an integral part of the process.
We are ready to further intensify the collaborative processes. Our citizens want changes. This motivates us to create transparent open governance systems. I am sure we will see the results of our efforts soon.
ARPINE:
The most significant achievement in the process of joining OGP Local was the establishment of constructive cooperation between the local government body and civil society. A partnership where everyone was willing to undertake the work, with no time limit ․․․ The readiness of Vanadzor Municipality to improve transparencyAccording to OGP's Articles of Governance, transparency occurs when "government-held information (including on activities and decisions) is open, comprehensive, timely, freely available to the pub... More and ensure the progress of meaningful participation processes was exciting. Unlike previous cooperation initiatives, this time the engagement of local government in the process seemed to be not perceived as an obligation, but rather taken with enthusiasm and responsibility. Such a dedication gives me confidence that the commitments will be properly implemented.
VALENTYNA:
We were impressed by the significant support from the active public of the city, public organizations and educational institutions ready to join the implementation of the plan. We worked as a large team to work together to create an OGP action plan, including local government, experts, civic activists, students, and strong and ongoing support from the mayor. Close communication between the various structures of the Khmelnytskyi City Council ensures the timely implementation of all tasks of our OGP Action Plan, including the approval of the Green Course Action Plan, which will facilitate faster adaptation of the city to climate change and environmental problems.
What are you looking forward to most about the implementation phase? Is there a commitmentOGP commitments are promises for reform co-created by governments and civil society and submitted as part of an action plan. Commitments typically include a description of the problem, concrete action... or policy area you're especially excited about? 
NANA:
I look forward to stepping up our efforts to create solutions that ensure engagement, transparency, accountability and openness. Working together in the development and implementation of the OGP Local action plan helped us identify key challenges and engage civil society and other stakeholdersCivil society organizations (CSOs) are indispensable actors in the OGP process. Governments are required to engage with civil society toward a clear and open process of participation. Civil society ma... to achieve our goals and implement reforms.
All three commitments in the action plan are uniquely important. The Municipality of Ozurgeti has committed to strengthening anti-corruption mechanisms; promoting inclusive decision-making process with citizens, improving service delivery for marginalized communities, and improving local financial management processes. Creating policy documents in this direction is an important experience for us. It should be noted that despite the pandemic related challenges, the plan is viable, and the commitments will be successfully fulfilled through joint efforts.
ARPINE:
Joining the OGP was already a much-anticipated achievement for us, as advocacy efforts have become more realistic now.
All commitments of the OGP Local action plan are important. At the same time the commitment to make the community budget more transparent through open dataBy opening up data and making it sharable and reusable, governments can enable informed debate, better decision making, and the development of innovative new services. Technical specifications: Polici... is the most desirable. Incomes and expenditures are always interesting for the community population. But the current budget system does not allow the user to download information, investigate budget revenues and expenditures, or process it for research purposes. The introduction of an "interactive" format for the presentation of community budgets can significantly improve public understanding of it.
Nana, you have been implementing open government initiatives for several years now, including as part of the commitments in Georgia's nation action plan. What are your biggest achievements you are most proud of so far?  
NANA:
Ozurgeti has extensive experience in implementing innovative initiatives in partnership with local civil society and international organizations, like the Institute for Change and Innovation http://www.ici.org.ge , the Progress House of Ozurgeti, and http://www.ph.org.ge; the Democratic Development Union of Georgia. The latter has laid the groundwork for initiatives aimed at enhancing transparency, community involvement, quality service delivery and access to information through cooperation with stakeholders in our governance. Examples include:
We actively try to raise citizens' awareness of local and open governance to provide information on existing civic engagement mechanisms in communities. Our municipality has created a special cyberspace that integrates all available information into one platform, which is available from the websites of other municipalities. A co-creation process for the next plan is underway with local NGOs. I believe that ambitious plans are a guarantee of success.
The visit of OGP Local's Jose Maria Marin to our municipality made a great contribution towards raising awareness of the importance of OGP Local to various stakeholder groups.
Arpine, you have been advocating for reforms for more than a decade. Vanadzor has a reputation of being a civic island in the country. How has your participation in OGP Local helped close this gap? 
ARPINE:
Vanadzor has been a community with a large and diverse civil society, which is fundamental for democratic processes. Other communities have always tried to understand the secret of this phenomenon. However, as a citizen of Vanadzor and representative of an organization, which is an important role-player in Vanadzor civil society, I should mention that the success so far has been conditioned only by the efforts of the civil society leaders. The cooperation with the local government succeeded exclusively due to the civil society initiative, persistence, and professionalism.
So, the question is, how did OGP change the reality in Vanadzor? In the past the government reforms in participatory, transparent, and accountable governance were pushed by the civil society, while the municipality contributed to the administrative aspect only. Today these reforms have become the agenda of the local government, and we are contacted to assist in this or that matter. The vector of initiative has changed, and the reforms are made through institutionalized mechanisms.
Such collaboration can indeed serve as an exemplary role model for other communities.
Valentyna, please tell us about your Open Government Award-winning initiative – Formation of the Green Course Action Plan. What makes it special?  
VALENTYNA:
The Green Course Action Plan includes two components – the opening of the Goofy Center, Ukraine's first interactive training center for waste management and the creation of the Green City Action Plan (GCAP) to address environmental issues in Khmelnytskyi. However, it stopped working after the full-scale invasion.
The GCAP offers the City of Khmelnytskyi the opportunity to align their long-term development goals with an aspirational green growth agenda. This will provide long term investment benefits into the city across multi-sectors, demonstrating commitment to the global green agenda.
The peculiarity of the creation and further implementation of the action plan is the close cooperation of the city authorities, its profile structures with representatives of public organizations, educational institutions, business, associations, etc. All steps in the creation of the Green City Action Plan for Khmelnytskyi are agreed with all stakeholders and take into account their views and comments.
We are happy that no mistake was made with the choice of the Action Plan tasks. It has been great to see the interest of other cities and communities in learning new experiences to open similar waste management educational centers like our "Goofy Center" in their communities. The Goofy Center is a space designed to teach smart waste management to both children and adults. The Center has five halls – media, garbage horror, smart waste management, recycling complex, and a composting plant – and more than 30 interactive exhibits designed and manufactured specifically for it. This space is about the involvement of citizens in the formation of a common clean future. The city is ready to share its experience. Since opening in September 2021, the Goofy Center has been visited by more than 5,000 people including residents of Khmelnytskyi region.
Valentyna, how did your work change after Russia invaded Ukraine in February? What's keeping you busy these days?
VALENTYNA:
Of course, it has changed. It was not even possible to imagine what would happen before! Today, I am the coordinator of the Hub for Assistance to the IDPs in Khmelnytskyi City ​​Council. The Hub has been working since the first days of the full-fledged war. In March, every day, we helped thousands of people who were fleeing from their homes! The work was almost 24/7. We helped them with accommodation and provided food. Every day parents with small children, who are only a few days old, came to our city after traveling for several days! Scary stories, tears, loss of loved ones! In four months, 45,000 people passed through our hub. Today we are engaged in providing these people with housing and food. More than 200 families come to the Hub every day and receive food packages and personal hygiene products. We work with various charitable organizations because people do not have funds to provide for themselves, they cannot find a job, pay for housing, etc. Today, more than 30,000 people are officially registered on the territory of our community as internally displaced persons. The population of the community in such a short period of time increased by 10%. This is a very large number! Our OGP plans are practically at a standstill today. And we do not know when this is terrible war will stop in our country!
Related Content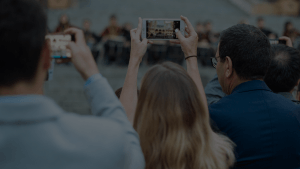 EU for Integrity Programme for the Eastern Partnership
Learn about this multi-year collaboration that aims strengthen the support and resources available to country reformers in the region to deepen reforms and advance bold, new ideas in areas like strengthening…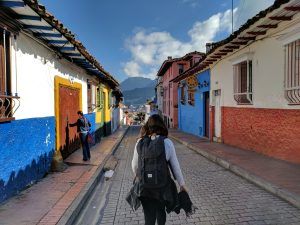 OGP Local
Through OGP Local, participants can learn how to use open government values such as transparency, accountability, responsiveness, and inclusion to better meet the needs of the citizens they serve.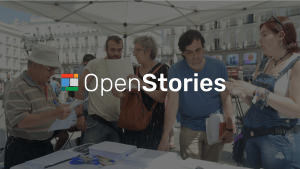 OpenStories
Everyone has a story. Together we have a mission. Explore stories from across the open government community, and submit your own.