2020-21 OGP Co-Chair Vision: Government of the Republic of Korea and María Baron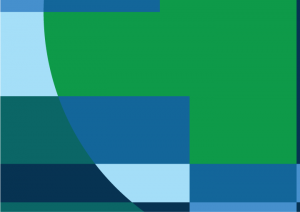 The Open Government Partnership is governed by a Steering Committee, composed of government and civil society members. SC leadership is comprised of a revolving four-member co-chairmanship team (two from government and two from civil society) elected by members of the Steering CommitteeThe Steering Committee is OGP's executive decision-making body. Its role is to develop, promote and safeguard OGP's values, principles and interests; establish OGP's core ideas, policies, and ru.... Co-chairsThe leadership of the Steering Committee is made up of four co-chairs who provide strategic guidance and support to advance OGP's overarching priorities. Co-Chairs serve two-year terms beginning on ... serve for a two-year term with the first year as 'incoming' and the second as 'lead' chairs. The Government of the Republic of Korea and María Baron are the 2020-2021 lead co-chairs. 
María Baron is the Executive Director of Directorio Legislativo in Argentina, where she works on strengthening legislatures, opening parliaments and expanding civic space. María joined the Steering Committee as a civil society member in 2016.
The Government of the Republic of Korea joined OGP in 2011 and the Steering Committee in 2017 and are currently co-creating their fifth action planAction plans are at the core of a government's participation in OGP. They are the product of a co-creation process in which government and civil society jointly develop commitments to open governmen.... They are represented by the Minister of the Interior and Safety, Mr. Hae-cheol Jeon.
Strengthening Democracy to Navigate this Crisis Together
In 2021, the Open Government PartnershipThe Open Government Partnership (OGP) is a multi-stakeholder initiative focused on improving government transparency, ensuring opportunities for citizen participation in public matters, and strengthen... More will mark its 10th year. This milestone will be an opportunity to reflect and celebrate all that the Partnership has helped achieve in advancing accountable, responsive and inclusive governance around the world.
More than any time in the Partnership's history, it will also be a critical moment for an urgent and unwavering recommitment to our mission for the road ahead. Because the unprecedented challenges posed by this global pandemic can only be met when governments, communities and civil society, and businesses trust each other enough to truly work together.
In addition to jeopardising lives and livelihoods, this crisis has exacerbated a number of worrying trends: an erosion of public trust in democratic institutions and multilateral systems, a narrowing of civic space, and ultimately a backsliding of our progress towards more open societies. Our ability to pull together and to strengthen our response, recovery, and resilience to shocks is challenged at the very moment we need it most.
And so it falls now to everyone in our expanding Partnership – whether government reformers, civil society organisations, activists, social movements, change agents in business, and everyday citizens in our communities – to redouble our collective resolve to helping strengthen public trust and enlarge our capacity for cooperation. It is only by doing so that we can successfully navigate this crisis together, and build a future that we can all share.
Our Co-Chair Priorities
As Co-Chairs, we will build on the work of those who have come before (including OGP's Implementation Plan), better align our efforts with other international initiatives, and further expand our Partnership so it is one where everyone – including parliaments, the private sector, local governments, young people, and all those others who have yet to engage – can contribute to meeting our ambitions. To support this work, we'll seek high-level political support from across our membership, and revitalise our work and policy on legislative engagement. The OGP Global Summit, commemorating OGP's tenth anniversary, will be a particularly significant opportunity for collaboration and action.
Together, we'll focus on three priorities:
Strengthening civic space and democratic participation: The fight to strengthen civic freedoms, democratic accountability, access to information, and all the other structures that allow citizens to participate freely in public life, has been hard fought, and in many cases, hard won. But even before the pandemic, this progress was being threatened and rolled back – and the speed of this regression has only since increased. At the same time, the dramatic shifts in the way we engage in civic discussion online poses both untold opportunity and risk to our communities' ability to come to terms with the complexity of the issues that we must now face, and to translate online discontent to real-life reform.
As Co-Chairs, we will launch a Partnership-wide call to action to develop ambitious reforms, help leverage resources for their full and effective implementation, and showcase those efforts that work, so that we have the best opportunity to develop a comprehensive response to strengthen civic freedoms and democratic dialogue.
Tackling corruption: In the front lines of the pandemic, as countries mobilise resources to meet urgent needs, every cent counts. And as corruption becomes more sophisticated, so too must the tools we use to respond. As Co-Chairs, we'll work to develop and scale more innovative, effective and evidence-driven approaches to ensuring public money is spent in the public interest – especially by supporting members to enhance the transparencyAccording to OGP's Articles of Governance, transparency occurs when "government-held information (including on activities and decisions) is open, comprehensive, timely, freely available to the pub... More of government's contracts with businesses, identify the ultimate, beneficial owners of those companies, and strengthen ethical practices in government. We will strengthen our collaboration with other key global forums to better build a strong coalition of reformers working to tackle these issues.
Maximising the democratic potential of digital technologies: Since its founding, our Partnership has looked to emerging technologies to help open up government. But we have also always been clear-eyed about the need to ensure safeguards to manage the downsides, including unequal access, intrusions into privacy and other rights, and the spread of disinformation.
As Co-Chairs, we will focus on tackling digital threats to democratic rights and institutions, promote innovations that bridge digital divides, and urge other OGP governments to adopt these reforms.
Realising These Priorities
As we finalize our work plan for the coming year, we look forward to working closely with the members of the Steering Committee and the vibrant OGP community to advance our shared goals. We recognize that the current crisis requires OGP and us as Co-Chairs to take an agile and dynamic approach, undertaking new activities or modifying these as necessary. 
Some of the activities we aim to undertake as Co-Chairs include convening and mobilizing high-level political leadership (including at the 10th Anniversary OGP Global Summit, subject to health and travel regulations) through action-forcing and learning moments for the Partnership; linking to relevant global agenda so OGP can continue to be a platform for action and amplify the work of our partners; strengthening capacity for reforms in these priority areas by facilitating technical support, research and learning; refreshing models of engagement with civil society and other stakeholdersCivil society organizations (CSOs) are indispensable actors in the OGP process. Governments are required to engage with civil society toward a clear and open process of participation. Civil society ma... in OGP processes to ensure a robust platform for all. 
Throughout our Co-Chair year we hope to showcase and recognize reforms being undertaken by the community that can serve as stories of inspiration and reinvigorate the race to the top across OGP. We welcome your thoughts and ideas on activities that we can collaborate with you on in the coming year.