2021 IRM Week Infographics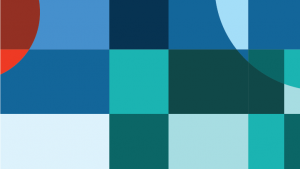 To contribute to reflections on the 10 year anniversary of OGP and leading up to the 7th OGP Global Summit hosted by the Republic of Korea, the Independent Reporting Mechanism (IRM)The Independent Reporting Mechanism (IRM) is OGP's accountability arm and the main means of tracking progress in participating countries. The IRM provides independent, evidence-based, and objective ... is sharing four key learning from recent findings of the first round of Action PlanAction plans are at the core of a government's participation in OGP. They are the product of a co-creation process in which government and civil society jointly develop commitments to open governmen... Reviews (APRs) (15 countries in total) based on the refreshed IRM method. These findings also highlight success stories and lessons learned from the pandemic, fostering reflection and learning based on the findings of the transitional results reports comprising assessments of early resultsEarly results refer to concrete changes in government practice related to transparency, citizen participation, and/or public accountability as a result of a commitment's implementation. OGP's Inde... from 28 action plans from 2018-2020 action plans. 
Ambition of 2020-2022 Action Plans
The IRM has assessed 14 OGP actions plans were co-created in 2020 in record time. Learn what IRM reviews say about these plans, which countries have the highest number of commitments with potential for substantial results?, and which  policy areas seem to be most promising in the new action plans.
Diversity in Action Plans is Growing
Discover the common threads across commitments from new action plans, the most popular policy areas, trends or topics that stand out regionally, and which countries have taken up commitments in new and emerging areas.
Early Results from 2018-2020 OGP Action Plans
Take a look at which thematic areas have seen most traction in early results and which countries have had the highest number of major or outstanding results.
OGP Action Plans During the COVID-19 Pandemic
Learn which OGP commitments are related to ensuring and open response and/or an open recovery. This infographic also looks at how the pandemic influenced or shaped action plans and if any past OGP initiatives helped in the response and recovery efforts from the pandemic.