An Extraordinary Gathering to Build Back Better
We witnessed an extraordinary gathering on September 24, 2020.  In the midst of the pandemic, amidst global protests against inequality and systemic racism, amidst an unprecedented rise in authoritarian leaders attacking democracy and civic freedoms, a coalition of world leaders, civil society activists and government officials came together to showcase an alternative, more hopeful vision. A vision of more vibrant and inclusive democracies.  
Take a look at the highlights video of this Virtual Leaders' Summit!  Five Heads of States/Government – French President Emmanuel Macron, German Chancellor Angela Merkel, Canadian Prime Minister Justin Trudeau, Georgian Prime Minister Giorgi Gakharia, Nigerian President Muhammadu Buhari – 32 speakers from 23 countries, including civil society leaders, ministers, high-level representatives from OECD, IMF and World Bank, and 1,000 live viewers from 100+ countries.
As I mentioned in my opening remarks, the Summit took place at a critical moment in history, amidst a confluence of five profound crises. We face the most devastating pandemic in a hundred years. The worst global recession since World War II. A climate emergency. A crisis of inequality and entrenched racism. Attacks on democracy and the rise of authoritarianism. 
But leaders in the Summit underpinned time and time again that these challenging times make open government even more vital. Collectively, our speakers underscored that the open government movement has a unique opportunity to help tackle these crises.  And that is because courageous reformers and activists – in OGP countries and beyond – are implementing innovative reforms that showcase an alternative of a more vibrant, greener, and inclusive democracy that empowers all. 
The Summit took a giant step forward in recovering the optimism, enthusiasm, and energy present when OGP was first created. In addition to the examples shared by the speakers, we also saw video stories from community members, many of which were among more than 400 actions crowdsourced from the open government community in response to the pandemic. These actions built on the more than 4,000 commitments that have been made in OGP at the national and local levels across 78 countries. The launch of the new OGP Local strategy last week welcomed 56 new members to the Partnership.  
Together our existing and new members will co-create a record 100 national and local action plans in 2021. Next year OGP also turns ten and we will have a Global Summit in Seoul, South Korea which – whether in person, online or a combination – has the potential to be the largest gathering of leaders, reformers and activists since the pandemic hit. And that will put a global spotlight on the Partnership, including what it has achieved and what it stands for. 
Together, this amounts to an unprecedented opportunity to capitalize on progress in the first ten years to build back a better, more vibrant and inclusive democracy in our countries. To achieve this promise and potential, we have four priorities for collective action.  
To fully recover from the economic downturn, our first priority is to ensure transparency, citizen input and public oversight over the staggering $20 trillion being invested globally in COVID-19 stimulus and safety nets. When so much money moves so fast, there is a high risk of corruption, capture and waste, as we are seeing in COVID-19 corruption scandals in Brazil, Kenya, the Philippines, the U.S. and beyond. We need open contracts, open budgets and open aidMore and better information about aid helps partner countries and donor institutions plan and manage aid resources more effectively, parliaments and civil society to hold governments accountable for t... to allow citizens to follow the money. We also need citizens to have a say in how funds are spent, so that stimulus funds support long-term green growth and jobs, not corporate bailouts or wasteful fossil fuel subsidies.   
Our second priority is to tackle systemic inequalities laid bare by the pandemic, including vast economic disparities, genderOGP participating governments are bringing gender perspectives to popular policy areas, ensuring diversity in participatory processes, and specifically targeting gender gaps in policies to address gov... gaps and the shocking cases of systemic racism in the U.S. and elsewhere. We in the open government community have a key role to play in tackling inequality, from ensuring the voices of women and historically marginalized groups are heard in government decision-making, to tackling corruption and capture so that health, educationAccountability within the public education system is key to improving outcomes and attainment, and accountability is nearly impossible without transparent policies and opportunities for participation ... and safety nets are properly funded through fair taxation. Expanding open dataBy opening up data and making it sharable and reusable, governments can enable informed debate, better decision making, and the development of innovative new services. Technical specifications: Polici... can further expose gender pay gaps and other biases in society that need addressing.  We must also ensure transparencyAccording to OGP's Articles of Governance, transparency occurs when "government-held information (including on activities and decisions) is open, comprehensive, timely, freely available to the pub... More and accountability of law enforcement, to root out racial and other biases from the justiceTo address barriers that prevent citizens from having their justice needs met, OGP participating governments are working to expand transparency, accountability, and inclusion into all systems of justi... system that disproportionately impact minorities and the poor, while expanding access to justiceAccessible justice systems – both formal and informal – ensure that individuals and communities with legal needs know where to go for help, obtain the help they need, and move through a system tha... More so that all those that need it can get legal redress where needed. 
Our third priority is to build more resilient democracies, through countries combating digital disinformation, illicit money in politics and big tech impunity, and safeguarding civic space for civil society and citizens.
Many governments have used the pandemic to expand state surveillance and arbitrarily restrict civic freedoms that were already under attack in more than 100 countries. We need to together ensure governments roll back these measures and instead enhance civic space.  Misinformation often distributed through social media and left to spread rapidly by big tech has harmed the response. And illicit money in politics is threatening the fairness of the recovery. OGP has solutions for these issues, and we need to learn from each other to address them and, together, build more resilient democracies.  
Our fourth priority is to work to rebuild trust and more citizen-centric democracies through participatory budgeting, social auditsInstitutional and legal frameworks are necessary for providing assurance of the integrity of financial information and of compliance with budgetary rules and procedure. Technical specifications: These..., citizen assemblies, and deliberative decision-making. The pandemic has shown that trust is a vital commodity in effective governance, but it can only be restored by bringing government closer to citizens and ensuring people feel they have a voice beyond the ballot box. This can happen especially powerfully at the local level, where OGP members are advancing democractic innovations that can help to increase trust. 
To advance all this, we need to build coalitions of government reformers, civil society, businesses, accountability institutions, and multilaterals to take mutually-reinforcing, complementary actions.  
The Virtual Leaders' Summit was therefore a launching pad to achieve these possibilities, to realize this promise of the open government movement for 2021.  If we can indeed join forces, we can together write a positive chapter of open COVID-19 recovery that saves millions of lives and livelihoods.  We can put citizens at the heart of governance.  We can amplify the voices of the marginalized to build a more just society. With 78 member countries, a growing number of local governments and thousands of civil society organizations, we in OGP have the platform, the partnerships, the opportunity and the imperative to forge a countervailing force against the rise of authoritarianism and illiberal democracy, and a positive global force for vibrant and inclusive democracies.
El 24 de septiembre de 2020 fuimos testigos de una reunión extraordinaria. En medio de la pandemia, de protestas globales contra la desigualdad y el racismo sistémico y de un alza sin precedentes en el autoritarismo por parte de líderes que atacan las democracia y las libertades cívicas, una coalición de líderes de todo el mundo, activistas de la sociedad civil y funcionarios se reunieron para mostrar una visión alternativa y esperanzadora. La visión de democracias más vivas e incluyentes.
 Aquí puedes ver un video que resume los momentos más importantes de la Cumbre Virtual de Líderes: cinco jefes de Estado/Gobierno, el presidente de Francia Emmanuel Macron, la canciller de Alemania Angela Merkel, el primer ministro de Canadá Justin Trudeau, el primer ministro de Georgia Giorgi Gakjaria y el presidente de Nigeria Muhammadu Buhari, 32 ponentes de 23 países incluyendo a líderes de la sociedad civil, ministros, representantes de alto nivel de la OCDE, el FMI y el Banco Mundial y mil espectadores de más de 100 países.
Como mencioné en mi discurso inaugural, la Cumbre se llevó a cabo en un momento crítico de la historia en el que están confluyendo cinco crisis profundas. Estamos enfrentando la pandemia más devastadora en un siglo, la peor recesión global desde la segunda guerra mundial, una emergencia climática, una crisis de desigualdad y racismo y ataques a la democracia y el alza en el autoritarismo.
Durante la cumbre, los líderes expresaron en repetidas ocasiones que estos retos resaltan aún más la importancia del gobierno abierto. De forma colectiva, los ponentes comentaron que el movimiento del gobierno abierto tiene la gran oportunidad de ayudar a abordar estas crisis. Lo anterior, debido a que un grupo ambicioso de reformadores y activistas – tanto en miembros de OGP como en otros – están implementando reformas innovadoras que demuestran una alternativa de una democracia más vibrante, verde e incluyente que empodera a todos.
La Cumbre representó un gran paso para la recuperación del optimismo, entusiasmo y energía que existía cuando OGP se creó. Además de los ejemplos compartidos por los ponentes, vimos videos de los miembros de la comunidad, muchos de los cuales fueron elegidos entre las más de 400 acciones que se identificaron de entre la comunidad de gobierno abierto en respuesta a la pandemia. Estas acciones fueron desarrolladas a partir de más de 4 000 compromisos establecidos como parte de OGP a nivel nacional y local en 78 países. La semana pasada, dimos la bienvenida a 56 miembros nuevos a la alianza como parte del lanzamiento de la nueva estrategia de OGP Local.
En conjunto, en 2021 los miembros nuevos y actuales de OGP cocrearán 100 planes de acción nacionales y locales. Además, el próximo año OGP cumplirá 10 años y organizaremos la Cumbre Global el Seúl, Corea del Sur la cual – ya sea en persona, de forma virtual o una combinación de ambas – tiene el potencial de ser la mayor reunión de líderes, reformadores y activistas desde que inició la pandemia. El evento pondrá a la alianza en el centro de la atención, incluyendo sus logros y principios. 
Esto representa una oportunidad sin precedentes para aprovechar los avances que hemos logrado en los primeros diez años de reconstruir democracias mejores y más vibrantes e incluyentes. Para lograr esta promesa y este potencial, tenemos cuatro prioridades de acción colectiva. 
Para recuperarnos por completo de la crisis económica, nuestra primera prioridad es asegurar la transparencia, participación y supervisión ciudadana en los 20 billones de dólares que se han invertido a nivel global en paquetes de estímulos y redes de seguridad. Cuando hay tanto dinero moviéndose tan rápidamente, hay un gran riesgo de corrupción y desperdicio, como lo hemos visto en los escándalos de corrupción de Brasil, Kenia, Filipinas, Estados Unidos y más. Necesitamos contratos abiertos, presupuestos abiertos y asistencia abierta. Además, necesitamos que los ciudadanos puedan opinar sobre cómo se asignan los recursos, de manera que los fondos de estímulos contribuyan al crecimiento verde en el largo plazo, no a rescatar a las grandes corporaciones o a subsidios a subsidios a combustibles fósiles. 
Nuestra segunda prioridad es abordar las desigualdades sistémicas que ha dejado al descubierto la pandemia, incluyendo las enormes desigualdades económicas, brechas de género y los terribles casos de racismo sistémico en Estados Unidos y en otros sitios. Nosotros los miembros de la comunidad de gobierno abierto tenemos un papel clave que desempeñar para la lucha contra la desigualdad, asegurando que las voces de las mujeres y grupos históricamente marginados sean escuchadas, abordar la corrupción y la captura de manera que la salud, educación y redes de seguridad sean fondeadas adecuadamente y a través de sistemas fiscales justos. Ampliar los datos abiertos puede seguir descubriendo las brechas de género y otros sesgos que deben atenderse. Además, debemos asegurar la transparencia y rendición de cuentas en los procesos de aplicación de la ley, erradicar el racismo y otras formas de discriminación en el sistema de justicia que impactan de forma desproporcionada a las minorías y a los pobres, además de ampliar el acceso a la justicia para lograr que todas las personas que necesitan indemnizaciones legales tengan acceso a ellas.
Nuestra tercera prioridad es crear democracias más resilientes a través de países que luchan contra la desinformación digital, el dinero ilegal en la política y la impunidad de las grandes empresas tecnológicas y la protección del espacio cívico para la sociedad civil y la ciudadanía.
Muchos gobiernos han tomado la pandemia como excusa para ampliar los sistemas estatales de vigilancia y restringir de forma arbitraria las libertades cívicas que ya de por sí estaban amenazadas en más de 100 países. Juntos, tenemos que asegurar que los gobiernos replieguen estas medidas y fortalezcan el espacio cívico. La desinformación, frecuentemente distribuida a través de las redes sociales y que las grandes empresas de la tecnología han permitido su crecimiento, han dañado la respuesta. Además, el dinero ilícito en la política está amenazando la justicia del proceso de recuperación. OGP tiene una solución a estos problemas y debemos de aprender unos de otros para atenderlos y juntos, crear democracias más resilientes.
Nuestra cuarta prioridad es trabajar para reconstruir la confianza y crear democracias centradas en la ciudadanía a través de presupuestos participativos, auditorías sociales, asambleas ciudadanas y procesos de toma de decisiones más deliberados. La pandemia ha demostrado que la confianza es un elemento fundamental de la gobernanza efectiva, pero que ésta solamente puede ser reconstruida si los gobiernos se acercan a los ciudadanos y aseguran que las personas sepan que tienen una voz más allá de las urnas electorales. Lo anterior es más evidente a nivel local, en donde los miembros de OGP están innovando para fortalecer la confianza.
Para ello, debemos establecer coaliciones de reformadores de gobierno, sociedad civil, empresas, instituciones encargadas de la rendición de cuenta y organismos multilaterales para tomar medidas complementarias. 
En ese sentido, la Cumbre Virtual de Líderes fue una plataforma de lanzamiento para estas posibilidades, para alcanzar la promesa del movimiento abierto para el 2021. Si podemos unir fuerzas, juntos, podremos escribir un capítulo positivo de la recuperación del COVID-19 y salvar miles de vidas y medios de vida. Podemos poner a la ciudadanía en el centro de la gobernanza. Podemos amplificar las voces de los grupos marginados y crear sociedades más justas. Con 78 países miembros, un número cada vez mayor de gobiernos locales y miles de organizaciones de la sociedad civil, en OGP tenemos la plataforma, las alianzas, la oportunidad y la obligación de forjar una fuerza que contrarreste el alza en el autoritarismo y ser una fuerza global a favor de las democracias vibrantes e incluyentes.
Related Content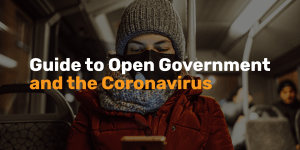 A Guide to Open Government and the Coronavirus
This guide is a one-stop shop for the best current resources on how open government projects and approaches can support tackling the pandemic.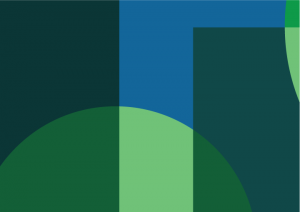 Five World Leaders Join Civil Society to Promote an Open Response and Recovery to COVID-19
Five World Leaders Join Civil Society to Promote an Open Response and Recovery to COVID-19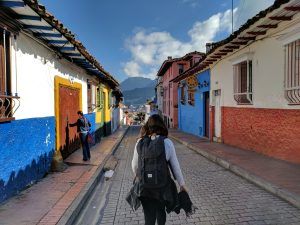 56 Local Jurisdictions Join Global Partnership to Promote Open Government
OGP welcomes 56 new local jurisdictions composed of 64 local governments and civil society organizations to join OGP Local at a critical time for open government.