Charting the Course to Strengthen Political Integrity
This analysis was originally published on the Global Data Barometer website here.
Governments should serve citizens rather than the other way around. This concept is at the heart of the Open Government Partnership (OGP), an international initiative that brings together more than 150 national and local governments and thousands of civil society organizations to improve government transparencyAccording to OGP's Articles of Governance, transparency occurs when "government-held information (including on activities and decisions) is open, comprehensive, timely, freely available to the pub... More, civic participation, and public accountabilityAccording to OGP's Articles of Governance, public accountability occurs when "rules, regulations, and mechanisms in place call upon government actors to justify their actions, act upon criticisms ... More. Advancing political integrity is critical for combating corruption and strengthening democracy, and is therefore a key part of OGP's mission. Everyone should be able to observe, inform, and influence decision-making equally. Systems should exist to ensure that public officials do not use their offices for private gain. The role of money in politics should be transparent and include citizen-facing channels for accountability.
These goals are clear, but our progress in meeting them has not been. Until now, little information existed on the implementation of basic transparency policies and practices. For example, it was unclear which governments publish data on who is lobbyingLobbying transparency allows the public to ensure that there is diversity of participation and contribution to public decision-making. Technical specifications: Policies and actions affecting lobbying... them or funding political parties and candidates, and whether disclosure is required by law. Where this information existed, it was fragmented and did not easily enable cross-country comparisons.
The Global Data Barometer Results
The political integrity module of the Global Data Barometer fills these critical knowledge gaps about how decisions are made and whose voices are represented. The newly collected data uncovers the state of data frameworks and availability across several areas of political integrity: political finance, asset declarations, lobbying, public consultations, and right to informationThe legal right to request information from the government allows the public to follow government decision-making, participate in ensuring better decisions, and hold the government accountable. Techni... frameworks. This rich dataset provides an unparalleled look into who shapes decisions, what those decisions are, and what their reasons were for shaping them.
Rather than using the data to rank OGP's members, we will use it to pinpoint where we collectively have the most room for improvement and identify strong practices that can be adapted and implemented elsewhere. To this end, our preliminary analysis of the data shows several interesting trends:
Compared to the global average, OGP countries have stronger laws and policies related to data on political integrity. OGP countries receive higher scores than non-OGP countries across all political integrity indicators. This makes sense as OGP countries must meet minimum openness criteria to join, but it still highlights OGP as a valuable platform for sharing innovations and learning from peers.
Institutional frameworks remain a barrier to openness. Across each of the various political integrity indicators, more countries have laws requiring data collection than data publication. In some cases, the discrepancies are significant. For example, nearly all OGP countries have laws requiring collection of political finance and asset declaration data, but only half have laws requiring publication, and far fewer require publishing information in open formats. Strengthening legal frameworks for disclosure is therefore a key area for improvement.
Data availability varies widely by policy area. For example, most OGP countries make political finance data available in some form, whereas only a quarter publish information on who is lobbying the government, when, and how. Even when data is available, however, it often lacks high-value pieces of information and is not easily usable. For example, most publicly available lobbying data is not machine-readable and does not include information on the topic or timing of lobbying interactions. Ultimately, improving data availability and usability remains a challenge for most OGP countries.
Where to Next
With the launch of the Global Data Barometer, the challenges surrounding political integrity data are clearer than ever. The next step will be translating the research findings into actionable recommendations that governments can implement domestically.
OGP action plans are a useful way to advance domestic implementation, especially within areas of political integrity. Working with civil society, governments create action plans that include concrete commitments to improve transparency, civic participation, and public accountability. At the end of each action planAction plans are at the core of a government's participation in OGP. They are the product of a co-creation process in which government and civil society jointly develop commitments to open governmen... cycle, OGP's Independent Reporting Mechanism (IRM) evaluates the results.
Many OGP members have already used their action plans to address political integrity issues. Members have made more than 300 commitments related to right to information frameworks, as well as more than 60 commitments related to asset declarations. Lobbying reforms have been less common, with only about 25 relevant commitments, but IRM evaluations show that these commitments have achieved above-average early resultsEarly results refer to concrete changes in government practice related to transparency, citizen participation, and/or public accountability as a result of a commitment's implementation. OGP's Inde.... This suggests that OGP action plans are an important vehicle for change.
The OGP Support Unit will be publishing further analysis of the Global Data Barometer data later this year, in collaboration with Transparency International and other partners. The research will cover the political integrity module in addition to other areas of the Global Data Barometer such as corporate ownership, land ownership, and public procurementTransparency in the procurement process can help combat corruption and waste that plagues a significant portion of public procurement budgets globally. Technical specifications: Commitments enhancing .... Besides reviewing the state of open dataBy opening up data and making it sharable and reusable, governments can enable informed debate, better decision making, and the development of innovative new services. Technical specifications: Polici... among OGP members, the research will also showcase examples of promising reforms and provide recommendations on how members can use OGP action plans to close existing gaps.
Este análisis se publicó originalmente en el sitio web del Global Data Barometer (in inglés) aquí.
Los gobiernos deben servir a sus ciudadanos, no lo contrario. Este concepto está en el corazón de la Alianza para el Gobierno Abierto (OGP por sus siglas en inglés), iniciativa internacional que reúne a más de 150 gobiernos nacionales y locales y miles de organizaciones de la sociedad civil con el fin de mejorar la transparencia, participación ciudadana y rendición de cuentas de la ciudadanía. El impulso a la integridad política es fundamental para la lucha contra la corrupción y el fortalecimiento de la democracia, por lo que es clave para la misión de OGP. Todas las personas deben tener la posibilidad de observar, informar e influir en la toma de decisiones de forma equitativa. En ese sentido, deben existir sistemas que aseguren que los funcionarios no utilicen sus cargos para promover sus intereses personales. El uso de los recursos públicos debe ser transparente y debe incluir mecanismos de rendición de cuentas a la ciudadanía.
Estos objetivos son claros, pero no hemos logrado avances tangibles hacia su cumplimiento. Hasta ahora había poca información sobre la implementación de políticas y prácticas de transparencia. Por ejemplo, no había claridad sobre qué gobiernos publicaban datos sobre las organizaciones de cabildeo o sobre el financiamiento a sus partidos políticos y candidatos o si la publicación de esta información es obligatoria por ley. En los casos en donde existía esta información, ésta se encontraba fragmentada y no sistematizada para poder comparar entre países.
Resultados del Barómetro Global de Datos 
El módulo de integridad política del Barómetro Global de Datos cubre este importante vacío de información sobre cómo se toman las decisiones y qué voces están representadas. Los nuevos datos descubren el estado de los marcos de datos y su disponibilidad en diferentes áreas de la integridad política: financiamiento político, declaraciones patrimoniales, cabildeo, consultas públicas y marcos de derecho a la información. Esta base de datos ofrece un análisis sin precedentes sobre quién determina las decisiones, qué decisiones y las razones detrás de ellas.
No utilizamos estos datos para calificar a los miembros de OGP, pero identificamos los puntos en los que, colectivamente, existan más áreas de oportunidad para identificar prácticas que pueden adaptarse e implementarse en otros sitios. Con este objetivo, nuestro análisis preliminar de datos muestra las siguientes tendencias.
En comparación con el promedio global, los países de OGP tienen leyes y políticas más robustas de datos sobre integridad política. Los países miembros de OGP tienen mejores puntajes que los países que no son miembros de la alianza en todos los indicadores de integridad política. Lo anterior tiene sentido, pues los países tienen que cumplir con ciertos criterios mínimos para incorporarse a la alianza, pero también demuestra que OGP es una plataforma valiosa para compartir información e intercambiar aprendizajes. 
Los marcos institucionales aún son una barrera a la apertura. En todos los indicadores de integridad política, más países cuentan con leyes que exigen la colecta que la publicación de datos. En algunos casos, las discrepancias son significativas. Por ejemplo, casi todos los países de OGP tienen leyes que exigen la colecta de datos sobre financiamiento político y declaraciones patrimoniales, pero solamente la mitad exige su publicación y una proporción mucho menor exige la publicación de esta información en formato abierto. En ese sentido, el fortalecimiento de marcos legales para la publicación de información es un área de mejora.
La disponibilidad de datos varía ampliamente por área de política. Por ejemplo, la mayoría de los países de OGP publican datos sobre el financiamiento político, pero solamente una cuarta parte publica información sobre quién, cuándo y cómo hace actividades de cabildeo. Aún cuando los datos están disponibles, muchas veces no incluyen algunos puntos de información clave y no son fácilmente utilizables. Por ejemplo, la mayoría de los datos sobre cabildeo no está en formato legible por máquina y no incluye información sobre los temas o los tiempos de cabildeo. Mejorar la disponibilidad y potencial de uso de los datos sigue siendo un reto para la mayoría de los países de OGP.
Siguientes pasos 
Con el lanzamiento del Barómetro Global de Datos, los retos alrededor de los datos de integridad política son más claros que nunca. El siguiente paso es traducir los hallazgos de la investigación en recomendaciones puntuales que los gobiernos pueden implementar en sus países.
Los planes de acción de OGP son mecanismos útiles para impulsar la implementación a nivel nacional, sobre todo en el área de la integridad política. Trabajando con la sociedad civil, los gobiernos crean planes de acción que incluyen compromisos concretos para mejorar la transparencia, participación ciudadana y rendición de cuentas. Al final del ciclo del plan de acción, el Mecanismo de Revisión Independiente (IRM por sus siglas en inglés) de OGP evalúa los resultados de estos planes.
Muchos miembros de OGP ya han utilizado sus planes de acción para atender problemas de integridad política. Los miembros han establecido más de 300 compromisos relacionados con los marcos legales de derecho a la información y más de 60 compromisos relacionados con declaraciones patrimoniales. Han sido menos comunes las reformas sobre cabildeo y solamente se han establecido aproximadamente 25 compromisos relevantes, pero los informes del IRM sugieren que estos compromisos han logrado resultados tempranos superiores al promedio. Esto sugiere que los planes de acción de OGP son vehículos de cambio.
Este año, la Unidad de Apoyo de OGP publicará un análisis más detallado sobre los datos del Barómetro Global de Datos en colaboración con Transparencia Internacional y otros socios. La investigación incluirá un módulo sobre integridad política, además de otras áreas que abarca el Barómetro Global de Datos como la titularidad corporativa, tenencia de la tierra y adquisiciones públicas. Además de revisar el estado de los datos entre los miembros de OGP, la investigación mostrará algunos ejemplos de reformas y ofrecerá recomendaciones sobre cómo los miembros de OGP pueden utilizar sus planes de acción para cerrar brechas.
Related Content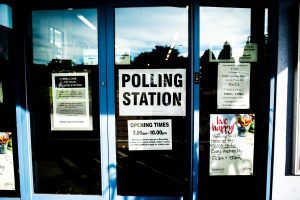 Political Integrity in OGP
Providing for transparency in the funding of campaigns, political parties, and democratic politics is an essential accountability mechanism for democratic government and is a growing focus area in OGP.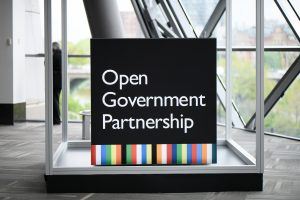 Members
Since its founding in 2011, OGP has grown to 78 countries and 106 local jurisdictions that work alongside thousands of civil society organizations...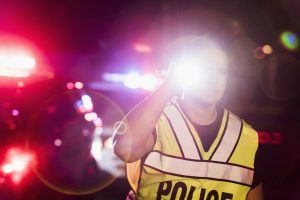 Anti-Corruption in OGP
Corruption harms everyone by taking tax dollars from needed public services and projects. For OGP members, fighting corruption is essential to transparent, responsive, and inclusive government.