The Steering Committee Lays Tracks for OGP's Second Decade
As all of our lives have quickly become dominated by the impact of COVID-19, I hope all are safe and healthy and adapting to our new reality. 
During the last week in February, I had the pleasure of welcoming the OGP Steering CommitteeThe Steering Committee is OGP's executive decision-making body. Its role is to develop, promote and safeguard OGP's values, principles and interests; establish OGP's core ideas, policies, and ru... to my adopted hometown of Berlin, Germany. The German government (an OGP Steering Committee member) and TransparencyAccording to OGP's Articles of Governance, transparency occurs when "government-held information (including on activities and decisions) is open, comprehensive, timely, freely available to the pub... More International (whose Chair, Delia Ferreira, is also part of our joint civil society-government Steering Committee) kindly hosted our meetings. 
Little did most of us know that this would likely be the last in-person meeting that many of us would attend for quite some time.  
A few weeks later, the world's focus is on helping people everywhere to stay healthy or recover. Given rules the world over curtailing freedom of movement, OGP too has adapted some of its rules, to reflect the challenges its members now face to deliver on co-creation and various action  plan timelines. Yet the crisis reveals a deeper sense of what it means to practice open government.  Every day, we bear witness to the ways the principles of open government – accountability, transparency, participation, and inclusionOGP participating governments are working to create governments that truly serve all people. This includes many historically oppressed groups such as persons with disabilities, women, lesbian, gay, bi... – are integrated and adopted in crisis response, by government as well as by business and others. OGP has begun to collect these practices, hoping to share them and reflect on their efficacy over time.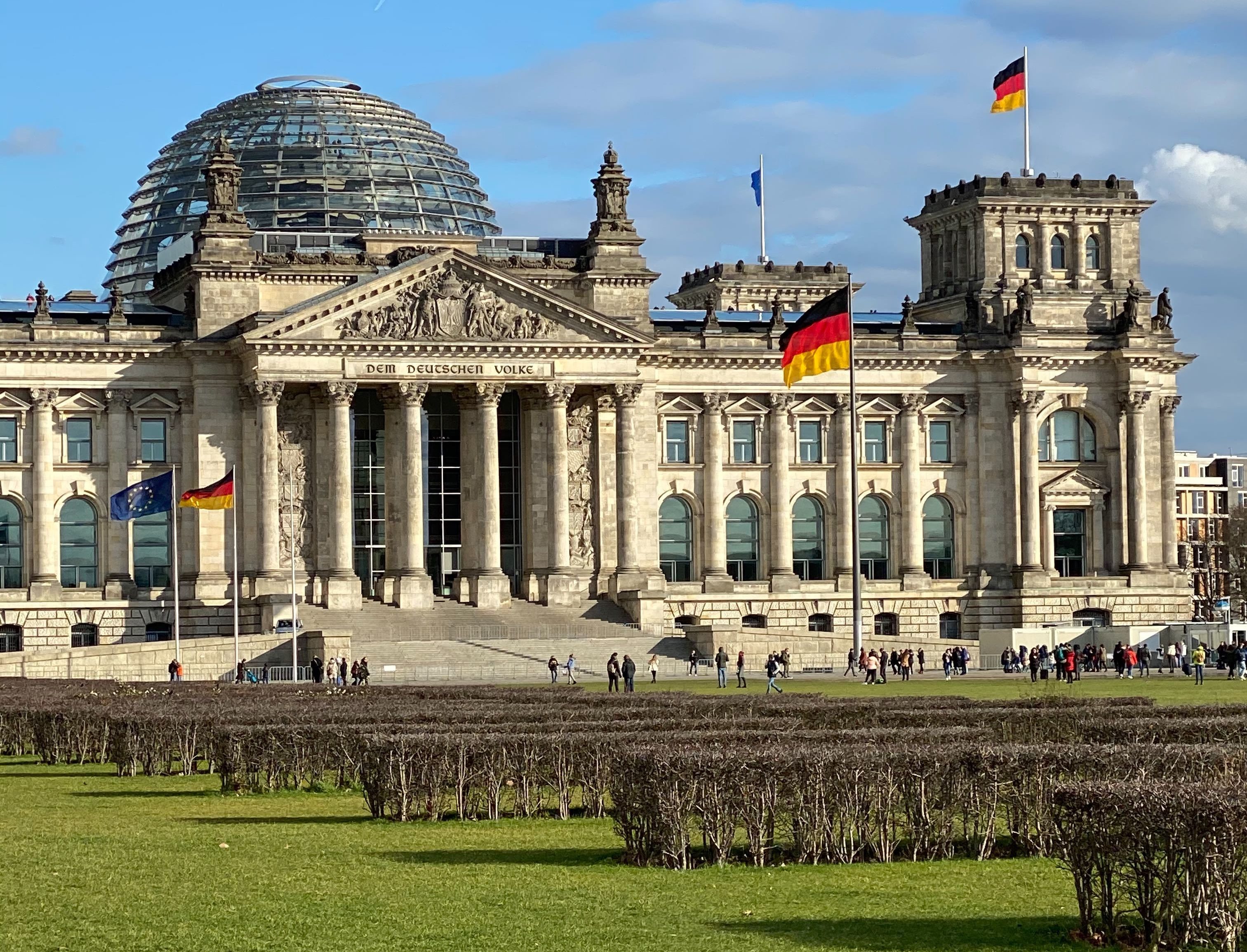 Back in Berlin a few weeks ago, the OGP Steering Committee focused on building a Partnership that is ready for the challenges as OGP enters its 10th year in 2021. We worked hard over several  days and, I believe, set up the Partnership for a new phase of dynamism and delivery.
I want to thank and acknowledge the commitmentOGP commitments are promises for reform co-created by governments and civil society and submitted as part of an action plan. Commitments typically include a description of the problem, concrete action... of my Steering Committee Co-Chair, Argentina, who was represented by Cesar Gazzo Huck. Cesar was appointed Undersecretary of Open Government and Digital in the Alberto Fernandez government in October 2019. He traveled to Berlin with Carola del Rio of the Argentinian Ministry of Foreign Affairs and our long-time OGP point of contact, Carolina Cornejo. Carolina offers great continuity and demonstrates a successful political transition for OGP efforts.  
One area near and dear to our Co-Chair agenda is making open government a priority at the local level, where citizens interact most closely with government. The Partnership agreed a new strategy for OGP Local in 2019, and the Support UnitThe OGP Support Unit is a small, permanent group of staff that work closely with the Steering Committee and the Independent Reporting Mechanism to advance the goals of the Open Government Partnership.... had spent the last nine months consulting widely on how to implement it. During the Steering Committee meeting, we were updated on plans to develop three interconnected streams: incorporating local efforts into national plans for more cross government collaboration, expanding the cohort of local governments, and creating a knowledge and learning platform for exchange of good practices. 
Because the local work has a unique opportunity to scale, there was consensus that it will be important to be agile in its implementation, allowing OGP to try new things while it gets the model right. Moving forward, the Steering Committee members will work to position OGP Local with key donors and partners. Argentina, Georgia, and Romania offered to lead among governments to demonstrate how local commitments will be included in national action plans.
Importantly, the Steering Committee approved the Refresh of OGP's Independent Reporting Mechanism (IRM)The Independent Reporting Mechanism (IRM) is OGP's accountability arm and the main means of tracking progress in participating countries. The IRM provides independent, evidence-based, and objective ... and a new Three Year Plan (3YP) for the Support  Unit. The new IRM is simpler, more fit for purpose, and based on user needs. This means that the IRM will be able to go deeper on results and outcomes and be better at answering questions on implementation. IRM reports  will also be more timely and shorter, ensuring they can be a better resource to the OGP community. 
The 3YP gives the Support Unit a longer planning perspective based on its strategic objectives. The plan has four intersecting goals. First, creating a stronger global portfolio of commitments driving transformative reform. Second, supporting key thematic areas across countries to create new norms for open government. Third, providing additional  support to a set of bright-light countries. And finally, positioning OGP as a stronger global player to advance global goals and initiatives.
The Steering Committee also reflected on how to strengthen thematic policy areas across OGP.  Although OGP remains an ideal platform for reformers in government and civil society to co-create policies that are most relevant to the challenges they are facing in their context, there is also room for growth in thematic areas that have become picked up across the Partnership,  such as genderOGP participating governments are bringing gender perspectives to popular policy areas, ensuring diversity in participatory processes, and specifically targeting gender gaps in policies to address gov..., civic space and digital governanceAs evolving technologies present new opportunities for governments and citizens to advance openness and accountability, OGP participating governments are working to create policies that deal with the .... On gender, we will build on the success we saw in 2019, when gender became the fastest growing thematic area and OGP launched its first thematic campaign. On civic space and digital governance, the Steering Committee heard from several experts. Reflecting on the dramatic threats to civic space around the world, the Steering Committee agreed that it was important to develop more civic space commitments – as well as to develop clearer, faster mechanisms to deal with crises in civic space that continue to hinder open government.
Digital governance is, ironically, given the central role of digital technologies and open dataBy opening up data and making it sharable and reusable, governments can enable informed debate, better decision making, and the development of innovative new services. Technical specifications: Polici..., a newer theme for OGP. Steering Committee members reflected on how governments must work with the public and private sectors to balance the rewards of technology with the risks.  Over the next few months, OGP will begin its work in earnest, identifying open government approaches to tackle policy questions around accountability of automated decision-makingAs governments are increasingly turning to algorithms to support decision-making for public services, transparency and accountability of algorithm use is necessary to minimize their harm and increase ..., as well as in governance of online political communication and civic space. 
I am especially excited about the Steering Committee's sign off of OGP Leaders Network – a two-year pilot program to foster and highlight innovation and leadership in key thematic areas for the Partnership. The Leaders Network will showcase innovation by early adopters in ministries or agencies working with civil society and other partners on tools and solutions in open government. These thematic leaders can serve as anchors for OGP's future, allowing the  Partnership to foster and promote leaders wherever they emerge in the open government movement. 
Finally, the Steering Committee discussed "OGP at Ten Years", which became a shorthand  for what we need to reflect on, adapt or reconceive as OGP enters its second decade. We agreed that this exercise should be forward-looking, involve consultation, and help us calibrate some fundamental OGP elements, such as Action PlanAction plans are at the core of a government's participation in OGP. They are the product of a co-creation process in which government and civil society jointly develop commitments to open governmen... cycles, co-creation standards and the range of response mechanisms. We look forward to continuing these discussions with all of you in the coming months.
The world has changed dramatically since we met in Berlin. There are almost no words for the suffering and challenges of the present. Yet, we remain committed to the foundational principles of open government. 
As we in the OGP community move ahead, we must acknowledge that the current pandemic will do much to influence the pace and potential of open government. As Yuval Noah Harari wrote this week: "In this time of crisis, we face two particularly important choices. The first is between totalitarian surveillance and citizen empowerment. The second is between nationalist isolation and global solidarity." I urge our community to continue its pursuit of the open agenda, to make  a choice that puts solidarity with people as its purpose. This choice will build accountability and trust – and provide a basis for stronger, better connected societies in a post-crisis world. The choice is up to us. With open minds, we can create open government.
Related Content

Collecting Open Government Approaches to COVID-19
Collecting Open Government Approaches to COVID-19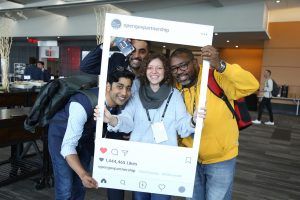 What to Expect in the Year Ahead
With the leadership of the Steering Committee 2019-2020 co-chairs, OGP will focus on people-centered justice, digital governance, and stronger civic space in the year ahead.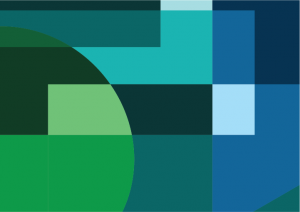 2019-2020 OGP Co-Chair Vision: Government of Argentina and Robin Hodess
As we begin our tenure as co-chairs of the Open Government Partnership, we are filled with excitement and humility at the task ahead.