Ready to Act: Open Gov, Service Delivery & COVID-19
COVID-19 shocked our lives. More than 7 million people worldwide have tested positive for the virus, with frontline workers, health systems, and vulnerable populations suffering the most. COVID is disrupting our working routines and changing our plans and strategic priorities. We are talking about health systems in our daily online calls, as we try to stretch their capacities to flatten the curve. Health is everyone's business so much that an explosion of community-led efforts is helping people around the world secure protective equipment, relearn how to cough and wash our hands, and provide safety nets for those who need it most. Much like the Ebola crisis, and despite social distancing norms, trusted community leaders are playing key roles to help us voluntarily comply with new norms and address disinformation. Their efforts complement those of governments where the public sector is active and fill gaps where governments are not stepping up to the plate.
 As we respond to the pandemic, it is important to reflect upon how we can find solutions through open government principles, in addition to thinking how and if open government principles are still in place despite the crisis. The answer seems clear: Put participatory principles into practice. Now is the time to take in what is happening in our daily lives and think how we can put the Open Government Partnership to work for service delivery, hand in hand, with efforts to strengthen health systems. In acting for delivery, the open government movement has a unique opportunity to become stronger, too.
Ready to bring service delivery into OGP
We are researchers and consultants in the open government space. We work and learn with many organizations around the world – governments, civil society organizations, universities, development partners, among others. 
For over a year we have been convening conversations about why and how to rethink service delivery to obtain open government wins. We connected the dots across a number of forums and networks. We realized that many colleagues agree: there are windows of opportunity to advance open government and social accountability by building on the work of colleagues who were already implementing open government approaches with and for sectors, including health. This realization was fresh in our minds, when OGP's Open Response + Open Recovery campaign increased the urgency to bridge works on service delivery and open government.   
All of these insights and relationships came together in the "Open Service Delivery in Health – Communities and Governments Working Together" webinar convened by the Government of Argentina, OGP co-chair with the support of Aidan Eyakuze, from the Civil Society Steering Committee. If you were not able to join us, we invite you to watch the thoughtful and diverse range of experiences and exchanges of those that are showing us the pathway towards delivering (essential) healthcare together- from the Philippines and Elgeyo-Marakwet, Kenya to Ghana and Buenos Aires, Argentina and much more.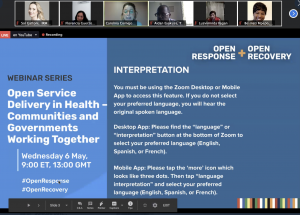 There are a number of practical experiences and ideas to use the OGP global platform and action plan cycles to build more resilient health systems and strengthen trust and bonds in communities, as the rapid response turns into medium-term reconstruction. For example, colleagues suggested that more action plans should incorporate commitments focused on service delivery systems, including health, water and sanitation, and social protection. Commitments in Mongolia, Indonesia, and Paraguay action plans provide useful clues. They were informed by local social accountability processes but also implemented through the collaboration of national and local governments, social accountability practitioners and communities.
 In the webinar, it was also apparent that expanding the conversation to colleagues whose work is focused in sectors, whether in government or civil society, could enrich, revitalize and strengthen the open government global conversations. These colleagues – like many community leaders and groups – are already using open government approaches to ensure delivery of public services during the pandemic. Now it's our turn to take our efforts to the next level.
Imagining the next milestones
The Open Response + Open Recovery campaign along with OGP's three year implementation plan (2020-2022), which includes citizens shaping public services as one of the priority themes, and the new implementation strategy of the OGP local program suggest time is ripe for the OGP platform to push forward on service delivery.
We have taken some concrete, forward-looking steps to set the next milestones of this journey:
In collaboration with a few colleagues, we started a series of blog posts to reflect on what it means to surface collaborative governance practices, including for service delivery. Check

this post

on conquering our blind spots and

this one

on how to sustain incremental change while nurturing relationships.

We are consolidating #ACT4Delivery – a network of practitioners who are already seeing the impact of open government and social accountability approaches in their communities as they work with sectors. This network helps us identify concrete ways in which OGP can piggyback to multiply locally-led, sectorally relevant efforts.

We continue to curate compelling service delivery stories, including OGP commitments, to identify frequent wins and lessons for change. We highlighted some of these stories in recent events, such as the

Western Balkans Peer Exchange Meeting on Open Government and then in

the RESPA – OGP Peer Exchange Meeting in Buenos Aires this year.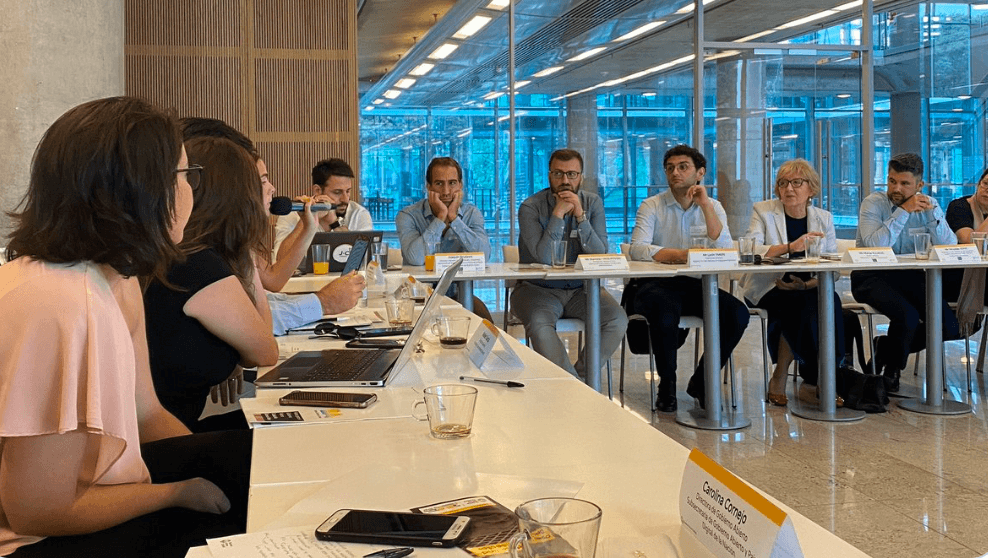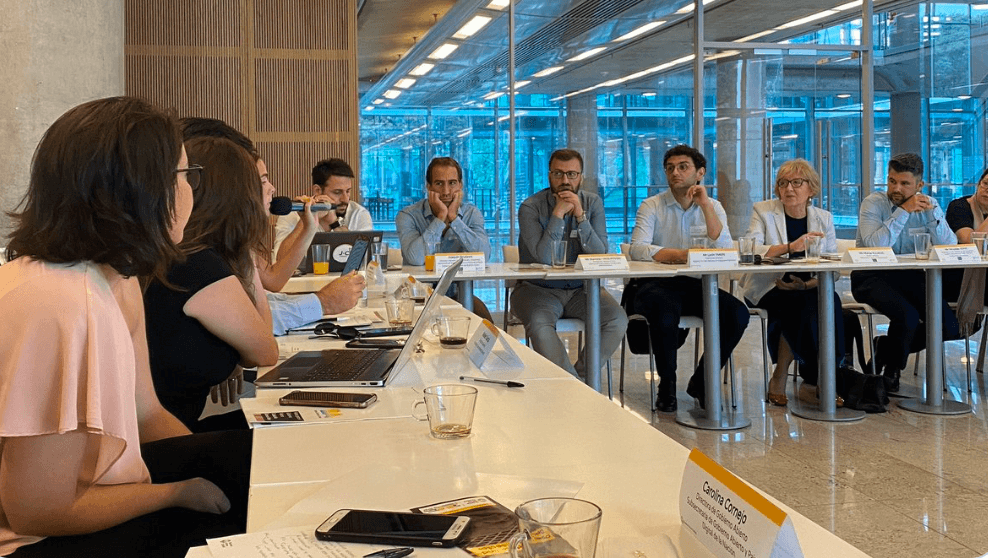 More than ever, service delivery is a critical frontier for open government strategies amidst the pandemic. The OGP community often says that good ideas can come from anywhere. That is true now more than ever. As OGP CEO Sanjay Pradhan put it: we need to broaden the open government movement's base to ministries dealing with health and safety nets. We also need to engage civil society groups who have been engaging people for service delivery in communities around the world for decades. The challenge is to nurture relationships and trust so good ideas can become collective action. We look forward to opening this discussion with the broader open government community and we invite you to be part of this journey!
El COVID-19 sacudió nuestras vidas. Más de siete millones de personas de todo el mundo han sido diagnosticadas con el virus. Entre los grupos que más han sufrido se encuentran los trabajadores de primera línea, los sistemas de salud y las poblaciones vulnerables. El COVID está alterando nuestras rutinas y modificando nuestros planes y prioridades. En nuestras llamadas diarias, hablamos de los sistemas de salud y estamos haciendo lo posible por aplanar la curva. La salud es prioridad de todos y hemos visto una explosión de esfuerzos comunitarios ayudando a gente de todo el mundo a acceder a equipo de protección personal, reaprender cómo toser y lavarse las manos y ofrecer redes de seguridad a quienes más lo necesitan. Como pasó durante la crisis del ébola, y a pesar de las normas de distanciamiento social, los líderes comunitarios están jugando un papel fundamental, ayudándonos a cumplir con las normas de forma voluntaria y luchar contra la desinformación. Sus esfuerzos son complementarios a los de los gobiernos cuando el sector público está tomando acción y llenan los vacíos en los casos en los que los gobiernos no están actuando a la altura.
Es importante reflexionar sobre cómo podemos encontrar soluciones vinculadas a los principios de gobierno abierto, además de definir si los principios de gobierno abierto siguen instalados a pesar de la crisis. La respuesta parece clara: es necesario aplicar los principios participativos. Hoy, debemos asimilar la situación y pensar cómo podemos asegurar que Open Government Partnership trabaje para la provisión de servicios de la mano con los esfuerzos dirigidos a fortalecer la provisión de servicios. Así, el movimiento de gobierno abierto tiene la oportunidad de fortalecerse.
Listos para llevar la provisión de servicios a OGP 
Somos un grupo de investigadores y consultores que trabajan en el espacio de gobierno abierto que estamos trabajando y aprendiendo con muchas organizaciones de todo el mundo: gobiernos, organizaciones de la sociedad civil, universidades y más.
Desde hace más de un año, hemos organizado conversaciones sobre por qué y cómo repensar la provisión de servicios para obtener victorias de gobierno abierto. Hemos generado vínculos entre diversos foros y redes. Muchos colegas están de acuerdo: existen ventanas de oportunidad para impulsar el gobierno abierto y la rendición de cuentas si creamos una red de colegas que ya estén implementando medidas de gobierno abierto en los sectores, incluyendo la salud. Esta idea estaba en nuestras mentes cuando la campaña de Respuesta abierta + recuperación abierta aumentó la urgencia de cerrar la brecha entre la provisión de servicios y el gobierno abierto.
Todas estas reflexiones y relaciones quedaron plasmadas en el webinar "Servicios abiertos de salud: Comunidades y gobiernos trabajando juntos" que organizó el Gobierno de Argentina, copresidente de OGP, con el apoyo de Aidan Eyakuze del Comité Directivo de la Sociedad Civil. Si no nos pudiste acompañar, te invitamos a ver la diversidad de experiencias e intercambios de un grupo de personas que está avanzando hacia la provisión de servicios de salud, como Filipinas  Elgeyo-Marakwet, Kenia, Ghana y Buenos Aires, Argentina y más.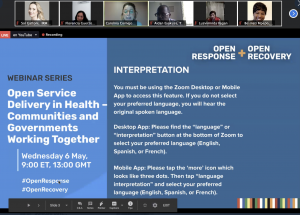 Existen diversas experiencias prácticas e ideas que pueden servir para utilizar la plataforma global de OGP y los planes de acción para crear sistemas de salud más resilientes y fortalecer la confianza y los vínculos en las comunidades en el proceso de transición hacia la reconstrucción de mediano plazo. Por ejemplo, algunos colegas sugirieron que más planes de acción deben incorporar compromisos relacionados con los sistemas de provisión de servicios, incluyendo los sistemas de salud agua y saneamiento y protección social. Mongolia, Indonesia y  Paraguay han establecido algunos compromisos que pueden servir como referencia. Estos compromisos fueron diseñados con base en procesos de rendición de cuentas locales e implementados en coordinación con gobiernos nacionales y locales, socios que trabajan en la rendición de cuentas y comunidades. 
Los participantes del webinar resaltaron que es importante ampliar la conversación e incorporar a los colegas que trabajan a nivel sectorial, tanto de gobierno como de la sociedad civil como de gobierno, con el fin de fortalecer la conversación global de gobierno abierto. Dichos colegas, así como muchos grupos y líderes comunitarios, ya están aplicando metodologías de gobierno abierto para asegurar la provisión de servicios públicos durante la pandemia. Ahora es nuestro turno de redoblar esfuerzos. 
Imaginando los siguientes pasos
La campaña Respuesta Abierta + Recuperación abierta, así como el plan de implementación de OGP a tres años (2020-2022), el cual plantea la importancia de la participación ciudadana en la definición de servicios públicos, y la nueva estrategia de implementación del programa OGP Local sugieren que es momento para la plataforma de OGP de enfocarse en la provisión de servicios.
Hemos tomado algunas medidas concretas prospectivas para establecer los siguientes pasos del proceso:
En colaboración con algunos colegas, publicamos una serie de blogs para reflexionar sobre las implicaciones de las prácticas de gobernanza emergentes, incluyendo las enfocadas en la provisión de servicios. En este

artículo

superamos nuestros puntos ciegos y en

éste

hablamos sobre cómo promover un cambio gradual y nutrir relaciones al mismo tiempo.

Estamos consolidando la iniciativa #ACT4Delivery, red de actores que ya están observando el impacto del gobierno abierto y la rendición de cuentas en sus comunidades y en su trabajo sectorial. Esta red nos ha ayudado a identificar pasos concretos que OGP puede tomar para potenciar esfuerzos locales sectoriales.

Estamos compilando historias sobre la provisión de servicios, incluyendo compromisos de OGP, para identificar casos exitosos y lecciones aprendidas. Hablamos sobre algunas de estas historias en eventos recientes como el caso de la reunión de intercambio de gobierno abierto de los Balcanes y más adelante en el intercambio de OGP que se llevó a cabo en Buenos Aires este año.
En el contexto de la pandemia, más que nunca, la provisión de servicios es una piedra angular de las estrategias de gobierno abierto. La comunidad de OGP siempre ha pensado que las buenas ideas pueden surgir de cualquier lugar. Estos días esta premisa es de gran relevancia. Como lo planteó el director ejecutivo de OGP Sanjay Pradhan: necesitamos ampliar la base del movimiento de gobierno abierto a los ministerios que están atendiendo la salud y las redes de seguridad. Además, debemos involucrar a los grupos de la sociedad civil que están trabajando con las personas para mejorar los servicios públicos de las comunidades de todo el mundo desde hace décadas. El reto es fomentar relaciones y la confianza para que las buenas ideas puedan volverse una realidad. Queremos abrir la discusión a la comunidad de gobierno abierto y te invitamos a formar parte de este proceso.
Related Content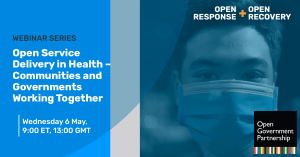 Open Response + Open Recovery: Open Service Delivery in Health – Communities and Governments Working Together
In times of crisis more than ever, ensuring wide, efficient and timely access to public services by those who need them most becomes a key priority. As the pandemic spreads…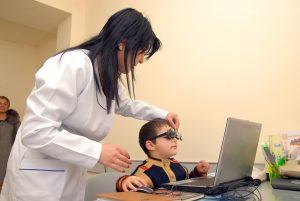 Health
Governments use OGP to build stronger healthcare systems through open data and participatory, accountable public decision-making.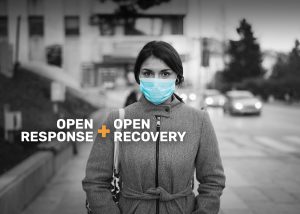 Open Response + Open Recovery
Our community's fundamental values of accountability, transparency, inclusivity, and responsiveness are vital as we move through COVID-19 response to recovery. Find resources, events and examples from OGP and partners.