A Decade Towards Open Governance: The Latest OGP Results from the Eastern Partnership Countries
Чтобы прочитать этот блог на русском языке, нажмите здесь.
This piece is part of a series of  blogs produced by the Independent Reporting Mechanism (IRM)The Independent Reporting Mechanism (IRM) is OGP's accountability arm and the main means of tracking progress in participating countries. The IRM provides independent, evidence-based, and objective ... during Open Gov Week. Find other blogs in the series here.
The IRM Transitional Results Reports for OGP members in the region – Armenia, Georgia, the Republic of Moldova, and Ukraine – are now available for public comment.
Armenia ·
Georgia ·
Republic of Moldova ·
Ukraine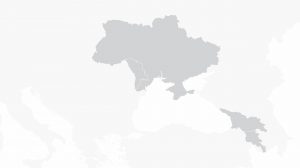 IRM Regional Snapshot: Eastern Partnership
The Independent Reporting Mechanism shares an overview of OGP progress in Eastern Partnership countries and offers recommendations for stronger commitment

OGP commitments are promises for reform co-created by governments and civil society and submitted as part of an action plan. Commitments typically include a description of the problem, concrete action...

implementation and greater collaboration with civil society throughout the action…
The four OGP members in the EU for Integrity Programme for the Eastern Partnership – Armenia, Georgia, the Republic of Moldova, and Ukraine – joined OGP in 2011. Though different in many ways, these countries shared a strong incentive to use their participation in OGP to address Soviet legacies of opaque and highly centralized governance. Ten years later, they have collectively implemented 298 OGP commitments across 16 national action plans. Past commitments around open contractingA transparent procurement process, known as open contracting, increases competition, improves public service delivery, and ensures governments better value for their money. Technical specifications: C... and public procurementTransparency in the procurement process can help combat corruption and waste that plagues a significant portion of public procurement budgets globally. Technical specifications: Commitments enhancing ..., such as Ukraine's ProZorro and the Republic of Moldova's MTender platforms, have yielded positive results, while Georgia and Armenia have provided access to detailed state budget data. Georgia has also taken a leadership role in OGP by hosting the 2018 Global Summit and being re-elected to the OGP Steering CommitteeThe Steering Committee is OGP's executive decision-making body. Its role is to develop, promote and safeguard OGP's values, principles and interests; establish OGP's core ideas, policies, and ru... in 2019.
The four Eastern Partnership (EaP) countries each recently concluded implementing their fourth action plans, which covered a wide range of policy areas, including improving government transparency  and increasing civic participation opportunities. Recent Independent Reporting Mechanism (IRM) reports found that commitments around access to information generally saw the strongest results. Ukraine, for example, published detailed budget plans at all levels of government and created the ProZorro.Sale platform, which greatly increased the transparencyAccording to OGP's Articles of Governance, transparency occurs when "government-held information (including on activities and decisions) is open, comprehensive, timely, freely available to the pub... More of the sale of public property and assets and reduced corruption risks because the process is now more open and competitive. Before Armenia developed a beneficial ownership register, there was no publicly available and comprehensive information on the beneficial ownership of companies in the country. 
The IRM also noted improvements in public service deliveryTo ensure that citizens of all groups are better supported by the government, OGP participating governments are working to improve the quality of and access to public services. Commitments in this are... and citizen participationAccording to OGP's Articles of Governance, citizen participation occurs when "governments seek to mobilize citizens to engage in public debate, provide input, and make contributions that lead to m... More. Ukraine launched a new digital services platform, which is already widely used by citizens for services like COVID-19 vaccine registration and small business support. Armenia developed a platform that enables online enrollment in schools and a pilot dashboard for citizens to leave feedback on state-provided services. Batumi in Georgia institutionalized participatory budgeting, while Armenia created an online platform for citizens to submit petitions. 
The IRM reports find that the fulfillment of commitments was affected by political transitions,  lack of funding or insufficient government leadership. In Georgia, municipal commitments generally saw high implementation, largely due to the active engagement and assistance of foreign donors. However, governments cited technical difficulties for limited progress of several noteworthy commitments, including improvement of procurement data disclosure in Georgia, development of a water resource database in Armenia, and Ukraine's long standing commitment to create a mechanism for verifying beneficial ownership data.  
What's next for the EaP in OGP?
As countries continue to grapple with the COVID-19 pandemic, they have re-focused on urgent health matters leading to slow decision-making on OGP processes. Ukraine delivered its fifth action planAction plans are at the core of a government's participation in OGP. They are the product of a co-creation process in which government and civil society jointly develop commitments to open governmen... earlier this year, while Armenia, Georgia, and Moldova are still co-creating. With 10 years of experience in OGP and 16 action plans under their belts, the EaP members have the opportunity to create more substantial and ambitious open government reforms. The recommendations from the 2018-2020 IRM Design Reports provide insights into possible directions they could take.
Ensure a transparent COVID-19 response and recovery

:

As the EaP countries respond to COVID-19, they can use their fifth action plans to ensure

transparent vaccination processes

to reduce corruption risks and increase public trust. For example, EaP countries could commit to opening up procurement processes for obtaining vaccines and publishing data on the roll-outs. The governments need to work with civil society in planning and distribution to address

misinformation

and "

vaccine hesitancy

".

In earlier Design Reports, the IRM recommended that

the Republic of Moldova

develop e-procurement for medicines and that

Armenia

improve transparency in medicine and pricing of medical services and raise public awareness on state-provided medicine and its distribution. These recommendations could serve as foundations for future commitments on transparent procurement and distributions of vaccines.

 

Open the justice

To address barriers that prevent citizens from having their justice needs met, OGP participating governments are working to expand transparency, accountability, and inclusion into all systems of justi...

sector

:

Justice sector reform remains important among EaP countries. In 2021, Freedom House reports that courts in

Armenia

,

the Republic of Moldova

,

and

Georgia

continue to face undue political interference and corruption. The EaP countries could, therefore, commit to increasing the transparency of their justice sectors in their fifth action plans. In the Republic of Moldova, the IRM

recommended

improving the transparency of the selection, promotion, and dismissal of judges and ensuring that all court cases are assigned randomly. In Armenia, the IRM also

recommended

improving the transparency in the appointment of judges and assignments of cases and publishing information on sanctions against judges and the results of monitoring of judicial reforms.

(Continue to) commit to beneficial ownership transparency

Disclosing beneficial owners — those who ultimately control or profit from a business — is essential for combating corruption, stemming illicit financial flows, and fighting tax evasion. Technical...

:

Armenia and Ukraine are the only EaP countries that have made commitments on beneficial ownership transparency so far. In Ukraine, the commitment to establish a verification mechanism for information in its beneficial ownership register remains unfulfilled, despite its inclusion

OGP participating governments are working to create governments that truly serve all people. This includes many historically oppressed groups such as persons with disabilities, women, lesbian, gay, bi...

in three straight action plans. Following the development of its beneficial ownership register, which was first piloted in the mining sector, Armenia

plans

to expand mandatory disclosure requirements to cover a larger scope of companies and publish data in open format. To build from this success, Armenia could consider an IRM recommendation to mandate disclosure of media company ownership, verify beneficial ownership data, and set penalties for companies providing false information. Meanwhile, in Georgia, the IRM has

recommended

establishing a beneficial ownership register of foreign companies that hold assets in the country and participate in public procurement.
Este blog es parte de una serie de blogs temáticos producidos por el Mecanismo de Revisión Independiente (IRM) durante la Semana de Gobierno Abierto. Encuentra otros blogs de la serie aquí.
Los cuatro miembros de OGP del Programa de Integridad de la Asociación Europea Oriental, Armenia, Georgia, Moldavia y Ucrania, se incorporaron a OGP en 2011. Aunque son diferentes en muchos sentidos, estos países comparten el incentivo de utilizar su participación en OGP para atender la herencia soviética de la gobernanza opaca y altamente centralizada. A diez años, los cuatro países han implementado 298 compromisos de OGP que están plasmados en 16 planes de acción. Algunos compromisos sobre contratación abierta y compras públicas han generado resultados positivos. Tal es el caso de ProZorro de Ucrania y las plataformas MTender de Moldavia. Por su parte, Georgia y Armenia han aumentado el acceso a datos presupuestarios. Georgia tomó un papel de liderazgo en OGP y en 2018 fue la sede de la Cumbre Global. Además, fue reelegido como miembro del Comité Directivo de OGP en 2019.
Los cuatro países de la Asociación Europea Oriental (EaP) por sus siglas en inglés) concluyeron la implementación de su cuarto plan de acción, abarcando una gran variedad de áreas de política como mejoras a la transparencia del gobierno y a las oportunidades de participación cívica. Los informes recientemente publicados del Mecanismo de Revisión Independiente (IRM por sus siglas en inglés) encontraron que los compromisos sobre acceso a la información, en general, tienen los mejores resultados. Por ejemplo, Ucrania publicó planes presupuestarios detallados en todos los niveles de gobierno y creó la plataforma ProZorro.Sale, la cual incrementó la transparencia de las ventas de las propiedades y bienes públicos y redujo los riesgos de corrupción, al crear un proceso abierto y competitivo. Antes de que Armenia publicara un registro de beneficiarios reales, no existía información completa de acceso público sobre los beneficiarios reales de las empresas del país.
Además, el IRM identificó mejoras en la provisión de servicios públicos y la participación ciudadana. Ucrania lanzó una nueva plataforma de servicios digitales que ya ha sido muy utilizada por ciudadanos para acceder a servicios como el registro para la vacuna contra el COVID-19 y apoyo a pequeñas empresas. Armenia desarrolló una plataforma que permite a la ciudadanía inscribirse a las escuelas en línea y un panel de seguimiento piloto a través del cual la ciudadanía puede enviar su retroalimentación sobre los servicios que ofrece el estado. En Georgia, Batumi institucionalizó los procesos participativos de diseño de presupuestos y Armenia creó una plataforma virtual que la ciudadanía puede utilizar para enviar peticiones.
Los informes del IRM encontraron que el cumplimiento de los compromisos se ve afectado por las transiciones políticas, la falta de fondos o de liderazgo de los gobiernos. En Georgia, los compromisos municipales, en general, mostraron un alto nivel de implementación, en gran medida debido a la participación activa y la asistencia de donantes internacionales. Sin embargo, los gobiernos mencionaron las dificultades técnicas como una razón detrás de la falta de avances en varios compromisos notables, incluyendo la mejora de la transparencia de datos de adquisiciones en Georgia, el desarrollo de una base de datos sobre agua en Armenia y el compromiso de Ucrania de crear un mecanismo para verificar los datos sobre los beneficiarios reales.
¿Qué sigue para la EaP en OGP?
Los países siguen luchando contra la pandemia del COVID-19 y, en ese sentido, se han enfocado en la emergencia sanitaria y los procesos de OGP se han desacelerado. Ucrania presentó su quinto plan de acción este año y Armenia, Georgia y Moldavia aún están en proceso de cocreación. Con 10 años de experiencia en OGP y 16 planes de acción implementados, los miembros de EaP tienen la oportunidad de crear reformas de gobierno abierto más sustanciales y ambiciosas. Las recomendaciones de los informes de diseño de 2018-2020 incluyen recomendaciones sobre la dirección que podrían tomar.
Asegurar una respuesta y recuperación transparente frente al COVID-19:

Los países pueden utilizar su quinto plan de acción para asegurar que los

procesos de vacunación contra el COVID-19 sean transparentes

, reduciendo los riesgos de corrupción y mejorando la confianza del público. Por ejemplo, los países de la EaP podrían comprometerse a abrir los procesos de compra de las vacunas y publicar datos sobre su aplicación. Los gobiernos deben trabajar con la sociedad civil para planear y distribuir la vacuna, reduciendo

la falta de información

y la "

renuencia a las vacunas

".

En los informes de diseño anteriores, el IRM recomendó a Moldavia desarrollar sistemas de adquisiciones electrónicas para medicamentos y a

Armenia

mejorar la transparencia en la medicina y los precios de los medicamentos, además de sensibilizar al público sobre los medicamentos suministrados por el estado y su distribución. Estas recomendaciones deberán ser la base de los próximos compromisos sobre transparencia en la adquisición y distribución de las vacunas.
Abrir el sector judicial:

Las reformas del sector judicial siguen siendo importantes en los países de la EaP. En 2021, Freedom House reportó que los tribunales de

Armenia

,

Moldavia

y

Georgia

siguen enfrentando interferencia política y corrupción. Por lo tanto, los países de la EaP podrían comprometerse a incrementar la transparencia de sus sectores judiciales en su quinto plan de acción. En Moldavia, el IRM

recomendó

mejorar la transparencia de la selección, promoción y destitución de los jueves y asegurar que todos los casos sean asignados al azar. En Armenia, el IRM recomendó

incrementar

la transparencia en la designación de los jueces y asignación de casos y publicar información sobre sanciones a los jueces y los resultados del monitoreo de las reformas judiciales.
(Continuar el) compromiso con la transparencia en los beneficiarios reales: Armenia y Ucrania son los únicos países de la EaP que han establecido compromisos sobre transparencia en los beneficiarios reales. En Ucrania, el compromiso por establecer un mecanismo de verificación de información de su registro de beneficiarios reales no se ha cumplido, a pesar de que ha sido incluido en tres planes seguidos. Tras el desarrollo de su registro de beneficiarios reales, piloteado con el sector minero, Armenia planea seguir ampliando sus requisitos de transparencia para ampliar el alcance de las empresas y publicar datos en formato abierto. A partir de este éxito, Armenia podría adoptar la recomendación del IRM de exigir la publicación de información sobre los beneficiarios reales de las empresas, verificar los datos sobre los beneficiarios y establecer castigos a las empresas que publiquen información falsa. Por su parte, en Georgia el IRM recomendó establecer un registro de beneficiarios de las empresas extranjeras que tienen bienes en el país y que participan en las licitaciones públicas.
Related Content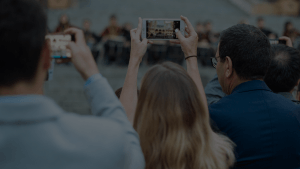 Advancing the Integrity Reform Agendas in the Eastern Partnership: High-Level Launch of the EU for Integrity Programme
Join us Thursday, May 20 from 16:00 - 17:30 CEST for the High-Level Launch of the EU for Integrity Programme for the Eastern Partnership jointly implemented by OECD ACN and…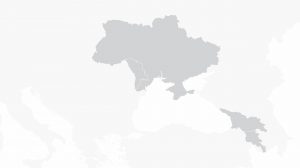 IRM Regional Snapshot: Eastern Partnership
The Independent Reporting Mechanism shares an overview of OGP progress in Eastern Partnership countries and offers recommendations for stronger commitment implementation and greater collaboration with civil society throughout the action…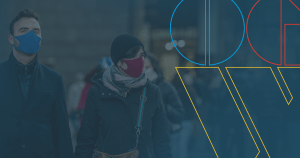 Open Gov Week 2021
From May 17-21, join open government champions from around the world to share ideas, discuss solutions, and commit to new levels of citizen participation in government to respond to and…