Leveraging OGP for a Transparent COVID-19 Response in Africa
This blog is part of IRM Week: A Year in Review. Throughout the week, the Independent Reporting Mechanism (IRM) will share findings and analysis from recent reports through a series of events, report launches blogs, and fact sheets. Learn more here.
Like governments around the world, African countries have shifted enormous resources to respond to the COVID-19 pandemic. Given such massive spending, fiscal transparencyAccording to OGP's Articles of Governance, transparency occurs when "government-held information (including on activities and decisions) is open, comprehensive, timely, freely available to the pub... More is more important than ever to minimize financial mismanagement and corruption. Through OGP commitments, countries in Africa have embarked on important governance reforms to strengthen fiscal transparency. These reforms align with recent conditions put in place by major monetary cooperation organizations, such as the International Monetary Fund (IMF), to monitor COVID-19 emergency spending. The pandemic has therefore made clear that OGP member countries who successfully implement long term reforms are better placed to uphold fiscal transparency during times of crisis.
Open Budgets
South Africa, which has topped the global Open Budget Index for several years, has implemented far reaching open budget initiatives. In 2016, South Africa created the Open Budget Portal as part of its third action plan. The government has since used this portal to publish information on the country's COVID-19 stimulus response. The portal contains information on government emergency spending, the adjusted budget, and tax implications. Nigeria recently made open budget commitments to the IMF under the Rapid Financial Loan Instrument in Response to COVID-19. Nigeria committed to creating specific budget lines to track COVID-19 response funds and publish monthly expenditure reports on the Open Treasury Portal, which was created as part of an OGP action planAction plans are at the core of a government's participation in OGP. They are the product of a co-creation process in which government and civil society jointly develop commitments to open governmen....
Open ContractingA transparent procurement process, known as open contracting, increases competition, improves public service delivery, and ensures governments better value for their money. Technical specifications: C... & Beneficial Ownership
In the last two action plans, Nigeria committed to publishing open contracting data on the NOCOPO platform. The portal now contains contracts awarded in response to the COVID-19 crisis. Nigeria's recent open contracting initiatives will help it to meet its commitments under the IMF's Rapid Financial Loan Instrument to publish procurement plans, notices, and awards related to the emergency response. Sierra Leone and Nigeria committed to creating a public register of beneficial owners in their 2019 action plans. Both countries also agreed to ensure beneficial ownership transparencyDisclosing beneficial owners — those who ultimately control or profit from a business — is essential for combating corruption, stemming illicit financial flows, and fighting tax evasion. Technical... under the IMF's Rapid Financial Loan Instrument. Each countries' action plan provides a pre-existing framework of the activities and partnerships needed to create a register, facilitating compliance with the IMF. Beneficial ownership transparency could clarify the ultimate recipients of crisis response funds and to ensure vital resources are not stashed away overseas.
Health Sector & AidMore and better information about aid helps partner countries and donor institutions plan and manage aid resources more effectively, parliaments and civil society to hold governments accountable for t... Transparency
Perhaps no member has more experience at using the OGP platform to tackle a pandemic like Sierra Leone. In 2014, Sierra Leone created an Open Data Portal. While initially envisioned to house contracts and laws, the outbreak of the Ebola epidemic shifted government priorities. The portal instead housed data on the Ebola outbreak, but does not currently publish any COVID-19 related datasets. The Ebola epidemic also influenced Sierra Leone's 2016 action plan. The government committed to publish information on international aid for Ebola recovery efforts on the Development Assistance Data website, which now also hosts COVID-19 related aid information. Sierra Leone exemplifies how national action plans can be adopted to respond to public health emergencies.
Local African governments are also implementing commitments with significant promise to contribute to an open COVID-19 response. For example, Elgeyo Marakwet, Kenya committed in 2018 to increase public participation and transparency in the medicine supply chain. Initiatives such as publishing quarterly summaries of medicine received and in stock, disclosing morbidity information, and involving the public in taking stock of medical supplies could significantly contribute to healthcare transparency. In 2017, Kigoma-Ujiji, Tanzania achieved such results by disclosing information on health funding, medicine and medical supply distribution, and patient treatment data online. While disclosure was not continued after 2017, Kigoma-Ujiji now has the experience and tools to resume transparent provision of health services during the pandemic.
Recommendations
African OGP members demonstrate that creating the right institutional arrangements and technological infrastructure for fiscal transparency in times of stability facilitate open response and recovery during crises. IRM reports point to two main recommendations to ensure the continuity of open government reforms. First, countries need to prioritize institutionalizing fiscal transparency reforms by establishing the permanent structures, laws, processes, tools, and roles necessary to ensure reforms continue regardless of changes in government, staff, or context. Implementors can also develop a continuity plan to specifically address how the reform will be maintained in the long term. Second, governments need to implement commitments in close partnership with civil society and ensure civil society organizations are empowered to use and promote new transparency tools to follow the money. 
See the Open Government Guides to Fiscal Openness, Public Procurement, and Open Data for specific recommendations and examples on how to use the OGP platform to facilitate an open and effective COVID-19 response.
Related Content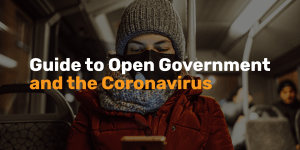 A Guide to Open Government and the Coronavirus
This guide is a one-stop shop for the best current resources on how open government projects and approaches can support tackling the pandemic.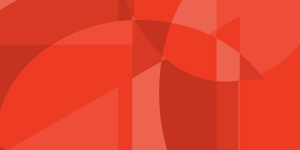 A Guide to Open Government and the Coronavirus: Fiscal Openness
The COVID-19 pandemic has weakened economies, increased public debt, and exacerbated existing inequalities. Governments across the world are in the process of enacting emergency responses, including reallocating budgets to the…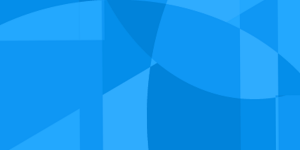 A Guide to Open Government and the Coronavirus: Open Data
The collection and analysis of population-wide epidemiological data is a critical element of the COVID-19 response. From publishing disease spread statistics to location-tracking apps, governments around the world have engaged…