Six Facts for your Next Open Gov Gathering: A Nifty Guide to OGP Policy Areas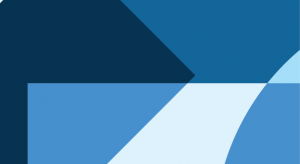 With nearly 4,000 OGP commitments from almost 100 governments, it's a little hard to keep up with the successes of open government and the challenges the community faces. If you are like me, then you probably find yourself – more often than you care to admit – wondering what the biggest trends in OGP action plans are.
If that is indeed the case, here are six nifty findings on OGP policy areas – drawn from data from reports by OGP's Independent Reporting Mechanism (IRM) – that can come in handy in your efforts to open government, whether you are advocating for stronger action, designing new action plans, assessing reports, innovating reforms, or implementing current commitments. So, did you know:
1. Gender is one of the fastest growing policy areas in OGP. Countries made nearly as many gender commitments in 2018 alone as they did between 2011 and 2017 combined. Still, there is room for growth – only about one third of OGP members have included a gender commitment in at least one of their action plans. The number of commitments have been made to include people with disabilities, the LGBTQI+ community, and other underrepresented groups also remain low. In 2019, we encourage 30 percent of OGP members to take meaningful action on gender and inclusion through our Break the Roles campaign.
Gender & Inclusion Commitments in Action: In 2018, Canada conducted a Gender-BasedAnalysis Plus review of all draft commitments to ensure the full plan took into consideration the needs of women and other equity-seeking groups.
2. Beneficial ownership commitments are among the most ambitious commitments, but implementation is weak. Beneficial ownership commitments are five times more likely to be ambitious and complete than the average commitment. Yet, on average, these commitments are less likely to improve transparency, civic participation, and government accountability than other commitments.
Beneficial Ownership Commitments in Action: According to the National Crime Agency, as much as $120 billion a year is laundered through the City of London alone. In response, the UK government introduced a public register of beneficial owners of British companies to increase transparency around who really owns, controls, and benefits from companies.
3. Commitments about the right to information (RTI) have become less popular since 2014. Between 2014 and 2018, the number of OGP members implementing RTI commitments dropped 15 percent and fewer OGP members made RTI commitments in 2018 than in 2012.  It is the only policy area for which this is the case as most areas have grown with OGP membership. While most OGP members have an RTI law in place, countries should consider commitments to improve RTI legal frameworks and ensure information requests are serviced quickly and effectively.
Right to Information Commitments in Action: In March 2019, Ghana passed the Right to Information law, which they had worked to achieve through their OGP action plans since 2013. The law will allow citizens, journalists and civil society organizations to more easily access government data.
4. Education is the most popular policy area among public service delivery commitments. Yet, commitments about education don't perform as well as commitments in other public service areas. According to IRM data, commitments about education are less ambitious and less frequently completed than health and water and sanitation commitments. OGP members should consider using their action plans to re-dedicate themselves to building more accountable education systems that are responsive to public needs.
Education Commitments in Action: A new online platform in Buenos Aires, Argentina will allow citizens to access information and monitor the development of ongoing education infrastructure projects. Using the platform, citizens can submit feedback and receive direct responses.
5. Open contracting and fiscal openness commitments are hot topics in OGP, but most commitments are limited to initiatives on transparency. Roughly 70 percent of OGP members have made at least one open contracting commitment and more than three-quarters have made at least one commitment about fiscal openness. However, in both areas, a minority of commitments go beyond improvements to data and system transparency to improve public participation and inclusivity in budget and open contracting processes. Even fewer attempt to ensure government accountability in these areas. While transparency is an important aspect of open government, Open Contracting Partnership's new strategy emphasizes the importance of making public contracting processes more "responsive and accountable". Similarly, the OGP Global Report finds that contract transparency initiatives have greater impact when they include participatory element.
Open Contracting Commitments in Action: In 2015, France added an open data clause in public contracts to increase the transparency of calls for procurement. All municipalities must now provide free access to data regarding public contracts and up-to-date information on the buyer and the details of the contract during the contract's implementation.
6. Natural resources commitments most frequently create meaningful improvements to transparency, civic participation, and accountability. One in every three OGP natural resource commitments – including those about extractives transparency, climate change adaptation and mitigation, and land management – made significant improvements to government openness. Comparatively, less than one in five of non-resource related commitments had such substantial results.
Natural Resources Commitments in Action: Mongolia is developing comprehensive policies and systems to disclose information on licenses, contracts, and environmental information in the extractives sector. For example, the government publishes information on actions taken by companies and other legal entities that might harm the environment and people's health.
Open government covers more than just the six take-aways in this short blog, of course – from ensuring a safe civic space to guaranteeing access to justice. But it's also important to take a step back, look at what is working, what needs more attention, and what tools we have to create more open, accountable, and inclusive governments that respond to the needs of everyone. For more quick insights in OGP's priority policy areas, check out our fact sheets here.
Con cerca de 4,000 compromisos de OGP que han establecido casi 100 gobiernos, es un poco difícil mantenerse al tanto de los logros de gobierno abierto y los retos que la comunidad enfrenta. Si eres como yo, entonces probablemente te preguntes cuáles son las tendencias de los planes de acción de OGP. 
Si es así, aquí presentamos seis hallazgos sobre las áreas de política de OGP, tomados de datos de los informes del Mecanismo de Revisión Independiente (IRM por sus siglas en inglés) de OGP que te pueden ayudar a impulsar tus esfuerzos de gobierno abierto, ya sea que impulses acciones más sólidas, diseñes un nuevo plan de acción, evalúes informes, crees reformas innovadoras o implementes compromisos actuales. Sabías que…
1. Género es una de las áreas de política de mayor crecimiento en OGP. En 2018, los países establecieron casi la misma cantidad de compromisos de género que entre 2011 y 2017. Aun así, todavía hay mucho trabajo por hacer – solamente una tercera parte de los miembros de OGP han incluido compromisos de género en al menos un plan de acción. La cantidad de compromisos sobre personas con discapacidades, la comunidad LGBTQI+ y otros grupos subrepresentados sigue siendo baja. En ese sentido, en 2019, a través de nuestra campaña Romper los roles, impulsamos a que el 30% de los miembros tomaran medidas significativas sobre género e inclusión.
Compromisos de género e inclusión en acción: En 2018, Canadá llevó a cabo una revisión de género de todos los borradores de compromisos para asegurar que todo el plan tomara en cuenta las necesidad de las mujeres y otros grupos. 
2. Los compromisos sobre beneficiarios reales se encuentran entre los más ambiciosos, pero su nivel de implementación es bajo. Los compromisos sobre beneficiarios reales tienen cinco veces más probabilidades de ser ambiciosos y de completarse que el promedio de los compromisos. Sin embargo, en promedio, estos compromisos tienes menos probabilidades de mejorar la transparencia, participación cívica y rendición de cuentas que otros compromisos.
Compromisos sobre beneficiarios reales en acción: Según la Agencia Nacional del Crimen, cada año se lavan $120 mil millones sólo en la ciudad de Londres. En respuesta, el gobierno del Reino Unido creó un registro público de beneficiarios reales de las empresas británicas para incrementar la transparencia sobre las personas que realmente poseen, controlan y se benefician de las empresas.
3. Los compromisos sobre derecho a la información son menos comunes desde 2014. Entre 2014 y 2018, la cantidad de miembros de OGP que están implementando compromisos de acceso a la información cayó en 15% y menos miembros de OGP crearon compromisos de este tema en 2018 que en 2012. Ésta es la única área de política en la que esta situación ocurre, ya que la mayoría de las áreas han aumentado su presencia. Aunque la mayoría de los miembros de OGP cuentan con leyes sobre derecho a la información, los países podrían considerar establecer compromisos para mejorar los marcos legales de derecho a la información y asegurar que las solicitudes de información se respondan de forma rápida y efectiva.
Compromisos de derecho a la información en acción: En marzo de 2019, Ghana aprobó una ley de derecho a la información, en la que venían trabajando a través de sus planes de acción desde 2013. La ley permitirá a los ciudadanos, periodistas y organizaciones de la sociedad civil tener acceso más fácil a datos de gobierno.
4. La educación es el área de política más popular entre los compromisos sobre servicios públicos. Sin embargo, los compromisos sobre educación no tienen tan buenos desempeños como los de otros servicios. Según datos del IRM, los compromisos sobre educación son menos ambiciosos y se completan con menos frecuencia que los de salud y agua y saneamiento. Los miembros de OGP podrían considerar utilizar sus planes de acción para establecer sistemas de educación que responden a las necesidades de sus ciudadanos y rindan cuentas.
Compromisos de educación en acción: Una nueva plataforma virtual en Buenos Aires, Argentina permitirá a los ciudadanos tener acceso a información y monitorear el desarrollo de los proyectos de infraestructura para la educación. Utilizando la plataforma, los ciudadanos pueden enviar su retroalimentación y recibir respuestas directamente.
5. Los compromisos de contratación abierta y apertura fiscal son temas muy actuales en OGP, pero la mayoría de ellos están limitados a iniciativas de transparencia. Cerca del 70% de los miembros de OGP han establecido al menos un compromiso de contratación abierta y más de tres cuartos han establecido al menos uno sobre apertura fiscal. Sin embargo, en ambas áreas solo una pequeña parte de los compromisos van más allá de mejoras a datos y a los sistemas de transparencia para mejorar la participación pública y la inclusión en los presupuestos y procesos de contratación abierta. Aun menos compromisos intentan asegurar la rendición de cuentas del gobierno en esta área. Aunque la transparencia es un aspecto importante del gobierno abierto, la nueva estrategia de Open Contracting Partnership enfatiza la importancia hacer de los procesos de contratación pública más responsables y rinden cuentas. Asimismo, el informe global de OGP encontró que las iniciativas de transparencia en los contratos e información actualizada sobre los compradores y detalles de los contratos durante la implementación del contrato.
Compromisos de contratación abierta en acción: En 2015, Francia agregó una cláusula de datos abiertos en los contratos para incrementar la transparencia de las convocatorias de procuración. Hoy, todos los municipios están obligados a ofrecer libre acceso a los datos sobre los contratos abiertos e información actualizada sobre el comprador y los detalles sobre el contrato durante la implementación del mismo.
6. Los compromisos de recursos naturales con mayor frecuencia resultan en mejoras significativas a la transparencia, participación ciudadana y rendición de cuentas. Uno de cada tres compromisos sobre recursos naturales – incluyendo aquellos sobre transparencia en las industrias extractivas, adaptación y mitigación de cambio climático y manejo territorial – lograron mejoras significativas para la apertura en el gobierno. En comparación, menos de uno de cada cinco compromisos no relacionados con recursos naturales tuvieron resultados similares.
Compromisos de recursos naturales en acción: Mongolia se encuentra en proceso de desarrollar políticas y sistemas integrales para publicar información sobre licencias, contratos e información ambiental del sector extractivo. Por ejemplo, el gobierno publica información sobre las medidas tomadas por las empresas y otras entidades legales que podrían perjudicar la salud de las personas y el medio ambiente.
Por supuesto, el gobierno abierto abarca más temas que los seis mensajes clave que cubre este blog, desde asegurar un espacio cívico hasta garantizar el acceso a la justicia. Es importante dar un paso atrás, observar qué está funcionando, qué requiere mayor atención y qué herramientas tenemos para crear gobiernos más abiertos, incluyente y que rinden cuentas y responden a las necesidades de todos. Para más reflexiones sobre las áreas de política prioritarias de OGP, consulta estas fichas.