Do We Trust Democracy? A Future Agenda for Europe
EUROPE AND OPEN GOVERNMENT — A POWERFUL OPPORTUNITY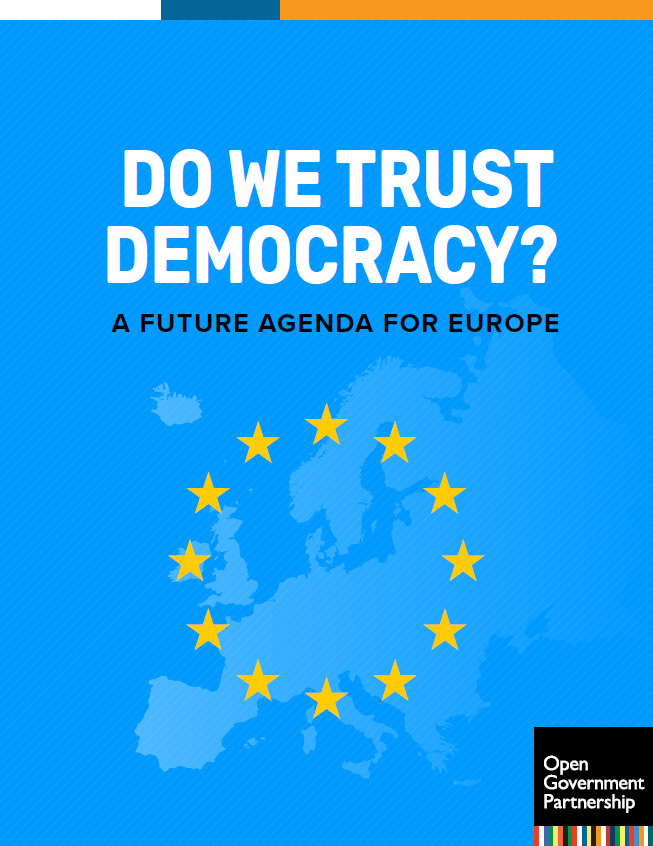 The European election of 2019 is said to be a watershed moment that will ask voters to choose between more or less Europe, between inclusion and diversity or exclusion and nationalism, and between societies that are more open or more closed.
These are false dichotomies. The right question to ask is how Europeans can get a Europe that delivers better. For all. At European, national, and local level – and beyond.
The Open Government Partnership (OGP) is publishing this thought-provoking collection of essays to breathe new life into this debate. The essays are written by a diversity of European voices from all Member States, including leading decision-makers, civil society activists, journalists, academics, and youth leaders, among others.
Downloads