Do We Trust Democracy? A Future Agenda for Europe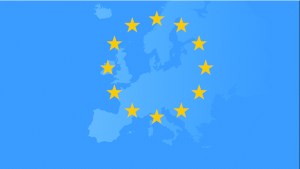 The European election of 2019 asked voters to choose between more or less Europe, between inclusionOGP participating governments are working to create governments that truly serve all people. This includes many historically oppressed groups such as persons with disabilities, women, lesbian, gay, bi... and diversity or exclusion and nationalism, and between societies that are more open or more closed.
These are false dichotomies. The right question to ask is how Europeans can get a Europe that delivers better. For all. At European, national, and local level – and beyond.
The Open Government PartnershipThe Open Government Partnership (OGP) is a multi-stakeholder initiative focused on improving government transparency, ensuring opportunities for citizen participation in public matters, and strengthen... More (OGP) is publishing this thought-provoking collection of essays to breathe new life into this debate. The essays are written by a diversity of European voices from all Member States, including leading decision-makers, civil society activists, journalists, academics, and youthRecognizing that investing in youth means investing in a better future, OGP participating governments are creating meaningful opportunities for youth to participate in government processes. Technical ... leaders, among others.
Articles
Europe and Open Government — A Powerful Opportunity – PAUL MAASSEN
Democracy Beyond Elections in Europe: The Case for Participatory Democracy – ALBERTO ALEMANNO
Democracy and Immigration — Culture of Fear – RABEE ALREFAI
A Digital Backbone for a Citizens' Europe – DOROTHEE BÄR
Democracy Is a Costly Gift, One That Must Be Constantly Developed – CHRISTINE BOSSE
Rebuilding Trust — Brick by Brick – GURPREET BRAR
Democracy and Digital: The Need for a New Social Contract – MÁRIO CAMPOLARGO
The Wrong Indicator – MATTHEW CARUANA GALIZIA
Looking for Responsible Leaders for Climate Change – ADÉLAÏDE CHARLIER
Is Inclusive, Responsive, and Accountable Open Government Enough? – TINA DIVJAK
What It Takes to Rebuild Trust in Institutions – KRISTALINA GEORGIEVA
Restoring Resilience: Some Thoughts on Current Challenges Faced by European Democracies and Possible Answers to Them – MARIA GOLUBEVA
The Crisis of Representative Democracy Asks for Education-Based Solutions – GEORGE JIGLAU
A Shared Ambition in Defence of Democracy – VĚRA JOUROVÁ
Modern Caravels: Three Adventures from Lithuania – INGRIDA KALINAUSKIENĖ
Democracy and Development, Thinking Forward – ELINA KALKKU
Building the Common Good – LEON KRIER
It Is About Both Social and Political Trust – SANDOR LEDERER
A Message of Hope – MICHAEL O'FLAHERTY
Transparency, Disinformation, and New Legislation for Political Parties – KAJSA OLLONGREN
Role Update: The Civil Servant in the Networked Society – ADRIAN SOLITANDER, PIERRE MESURE, AND JENNY PERSSON
Accountable Public Governance: From "Decide-Announce-Defend" to "Engage-Deliberate-Decide" – TEELE PEHK
Battles for Ideas – MICHALIS PERSIANIS
Meaningful Civil Participation and an Independent Civil Society — Essential Elements of Our Common European Future – ANNA RURKA
Health of Democracy in Europe: Building Trust via Local Government – EMILIA SAIZ CARRANCEDO
Politics — a Personal Affair, a Public Affair – JURAJ ŠELIGA
From Algo-Democracy to Polis: Reclaiming Human Participation in a Post-Human World – DR. PRODROMOS TSIAVOS
Empowering Civil Society for Better Control Over Digital Platforms – HENRI VERDIER
Improving Government Responsiveness as a Way of Regaining Citizen's Trust and Willingness to Engage – IGOR VIDAČAK
Does the EU Want What Its Neighbours Need? – JEFF LOVITT
Acknowledgments
We sincerely thank the contributors for authoring thought-provoking essays articulating their vision on the health of democracy and trust in Europe.
Our special thanks go out to Lotte Geunis for her help in editing our introductory essay.
This publication was conceptualised by Paul Maassen, Sandra Pernar, Helen Turek, and Peter Varga.
The publication was edited by Namita Kambli and Elisabeth Wiltshire from The Democratic Society together with the OGP team.
Disclaimer: The views and opinions expressed in this publication are those of the author's and do not necessarily reflect the official position of Open Government Partnership.
Copyright: This work is licensed under the Creative Commons Attribution 4.0 International License. To view a copy of this license, visit http://creativecommons.org/licenses/by/4.0/.